Monthly Journal: Traders' Insights Wanted!
Views 100K
Contents 1852
Moo Community Spotlight for May 2023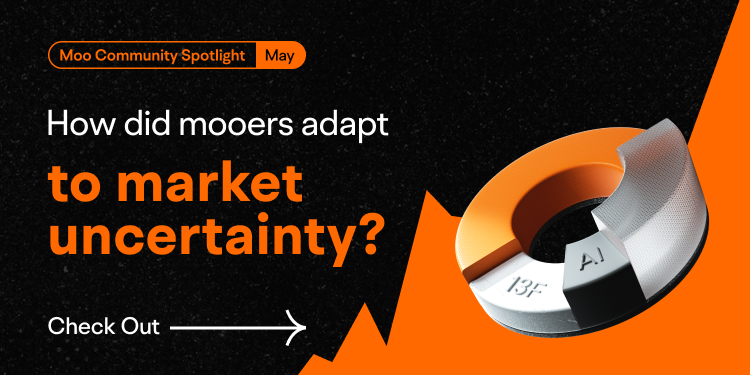 Big tech companies, particularly
$Apple
(
AAPL.US
)
$
, boosted the market despite the Federal Reserve's rate hike and the banking crisis. Financial stability concerns and cooling inflation data dampened market sentiment, leading to expectations of an interest rate cut. However, as the month progressed, stocks rebounded, driven by the AI trend. Market participants now anticipate the Fed to pause its rate hike in June due to higher inflation probability.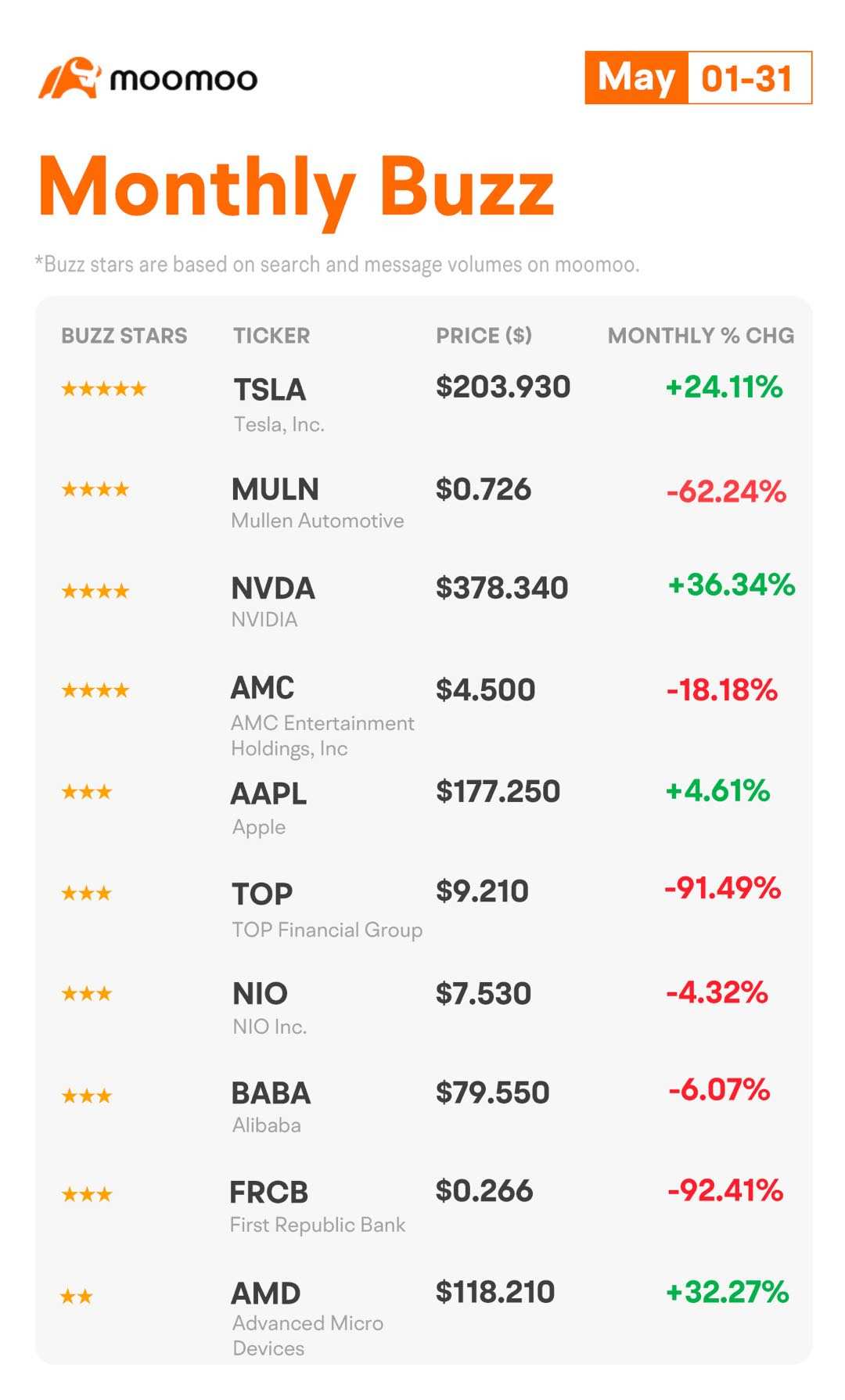 Note: The number of buzz stars is based on the search and message volumes of the stocks on moomoo (data as of May 31, 2023).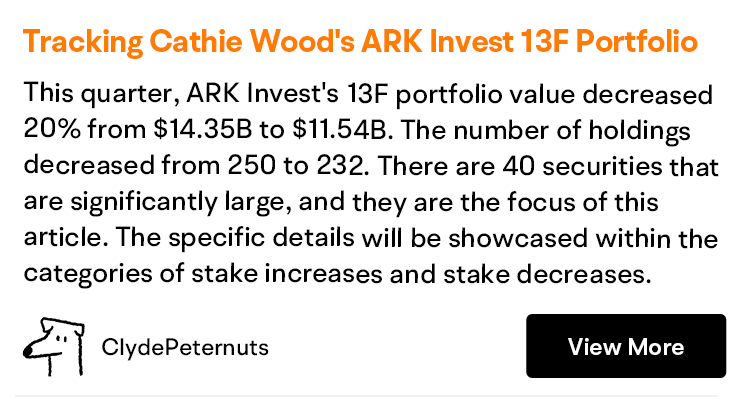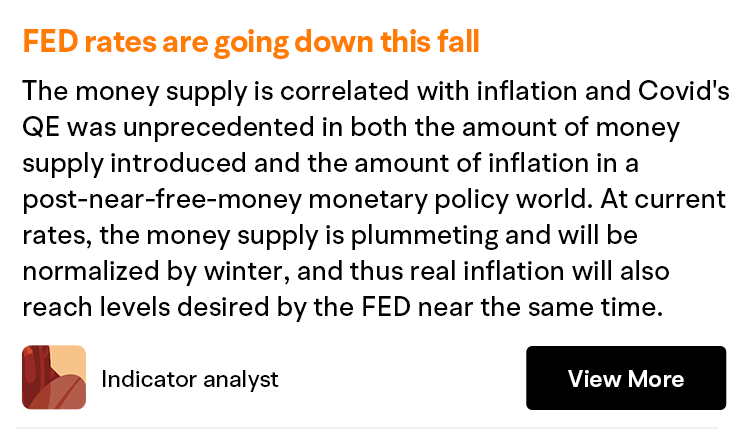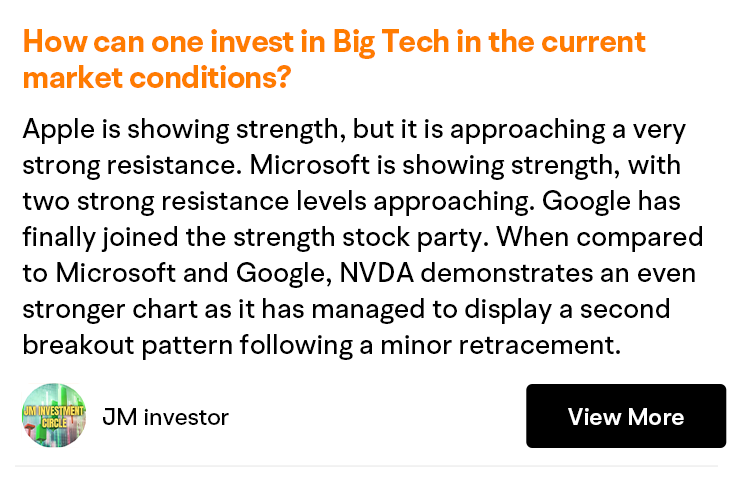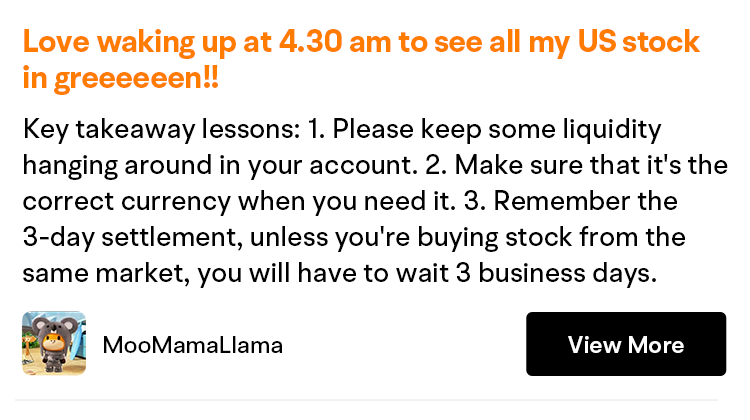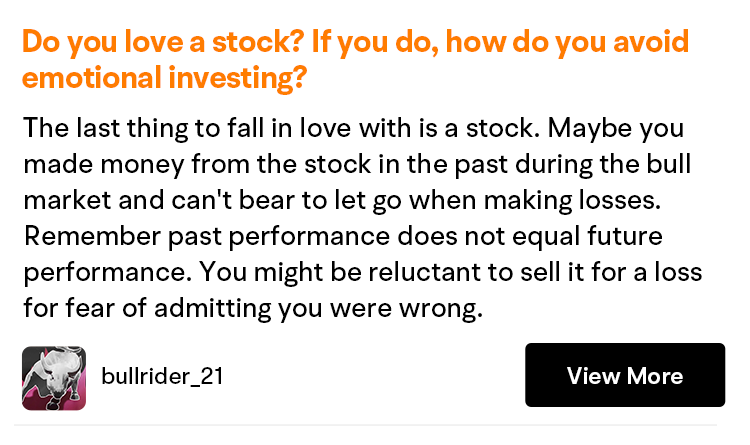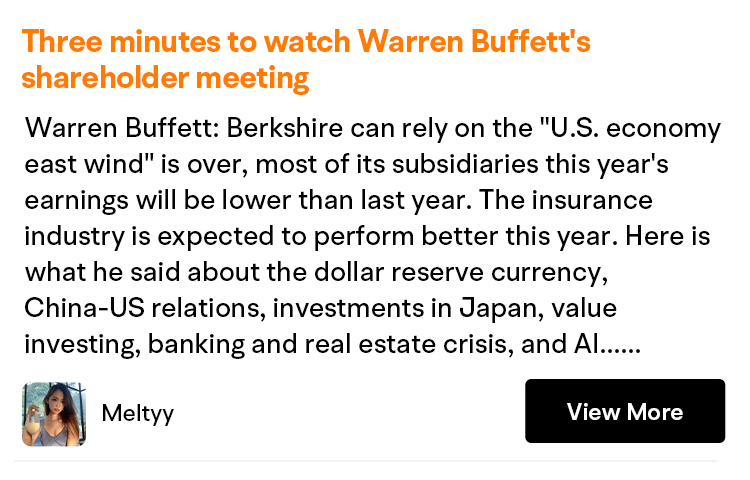 *Earnings Hub lists some of the most popular companies' earnings reports based on message volumes of individual stocks discussed on moomoo and should not be considered a recommendation.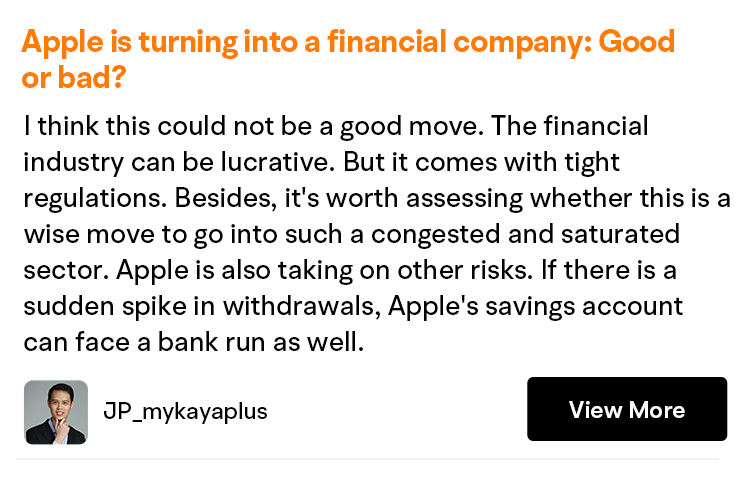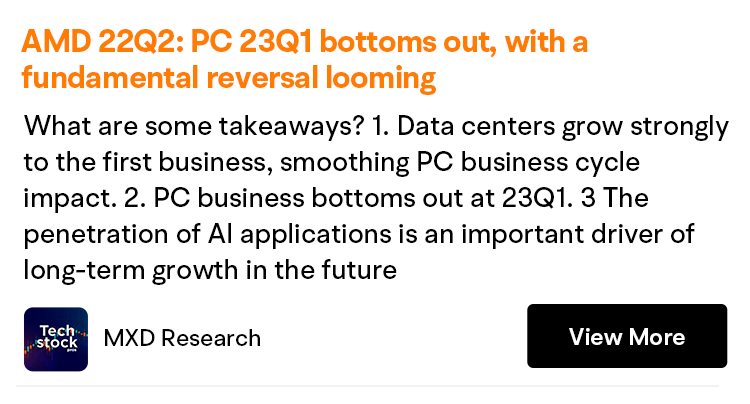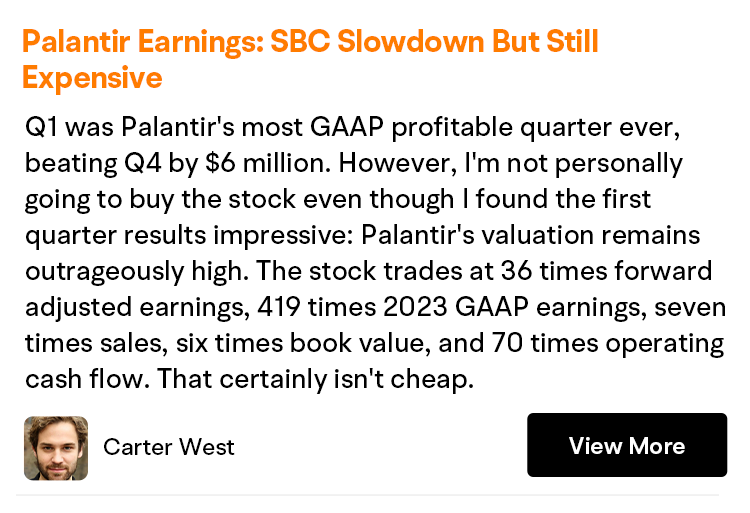 We simplified our stock quotes page by eliminating cluttered tabs and consolidating all stock analysis features into two tabs: "Chart" for technical features and "Company" for fundamental data. With fewer tabs to navigate, you can locate the information that you need quickly and easily.
Tap here to learn more about the changes.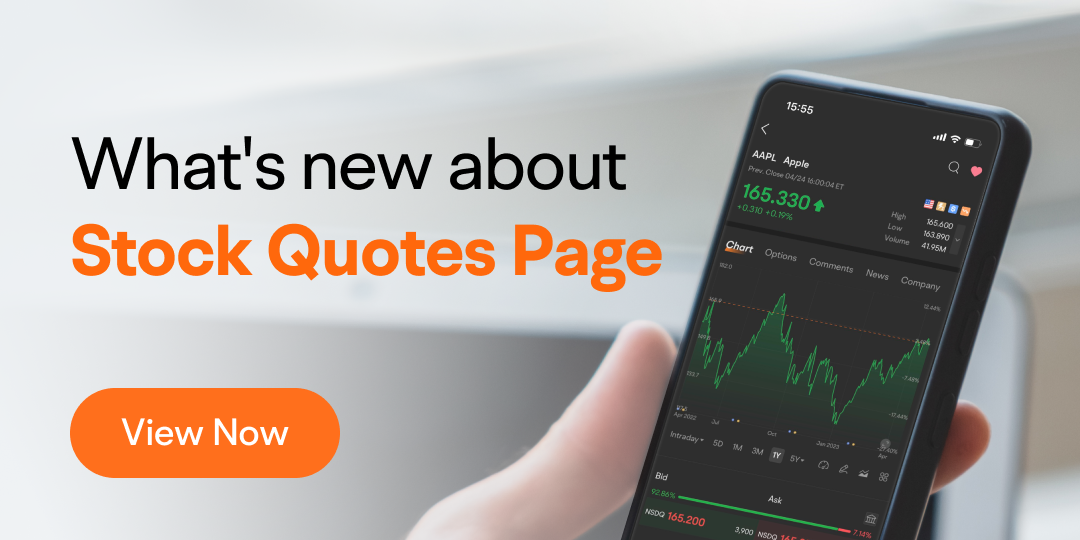 Additional Moo Community Discussions
Let's discuss a phenomenon known as "investing on a hunch" in the stock market. Despite encountering ambiguous indicators that lack a clear-cut meaning, we sometimes find ourselves relying on our intuition, sensing whether the final outcome will be favorable or unfavorable. We are excited to hear your valuable insights and thoughts on this captivating phenomenon!
Topic: How do you determine when to trust your hunches in the stock market?
Feel free to leave your comments below.
Five selected mooers
will receive
400 points
each for their
valuable and relevant contributions
. Additionally,
any mooer leaving on-topic comments of at least
20 words
will receive
88 points
.
Time:
Now – June 14, 08:59 AM EDT/08:59 PM SGT/11:59 PM AEST
The points rewards will be issued in 10 working days.
Disclaimer:
All contents such as comments and links posted or shared by users of the community are the opinion of the respective authors only and do not reflect the opinions, views, or positions of Moomoo Financial Inc., Moomoo Technologies, any affiliates, or any employees of MFI, MTI or its affiliates. Please consult with a qualified financial professional for your personal financial planning and tax situations. Moomoo may share or provide links to third-party content. Doing so is intended to provide additional perspective and should not be construed as an endorsement or recommendation of any chat room, channel, services, products, guidance, individuals, or points of view. Any testimonials provided herein may not represent other customers' experience, and there is no guarantee of future performance or success. Your experience may be different than the ones represented here. This presentation is for information and educational use only and is not a recommendation or endorsement of any particular investment or investment strategy. See this
link
for more information.
Disclaimer: Moomoo Technologies Inc. is providing this content for information and educational use only.
Read more
1
1
1
8
82