CPI inflation rate slows to 6% in February
Views 2.4M
Contents 477
Is the Commodities Rally Still in Full Effect?
Commodities and Energy are jumping after the Fed rate hike. Jerome Powell mentioned high but manageable inflation. Is the "Volker Era" coming soon? I can barely afford a full gas tank as it is already.

The ban on Russian oil by the EU is surely the cause for the pop.  You can blame supply chain issues all you want. Rising oil prices is the number one cause of inflation in most cases.
What's gonna happen? Where are my commodity bulls at? I need more insight.
@iamiam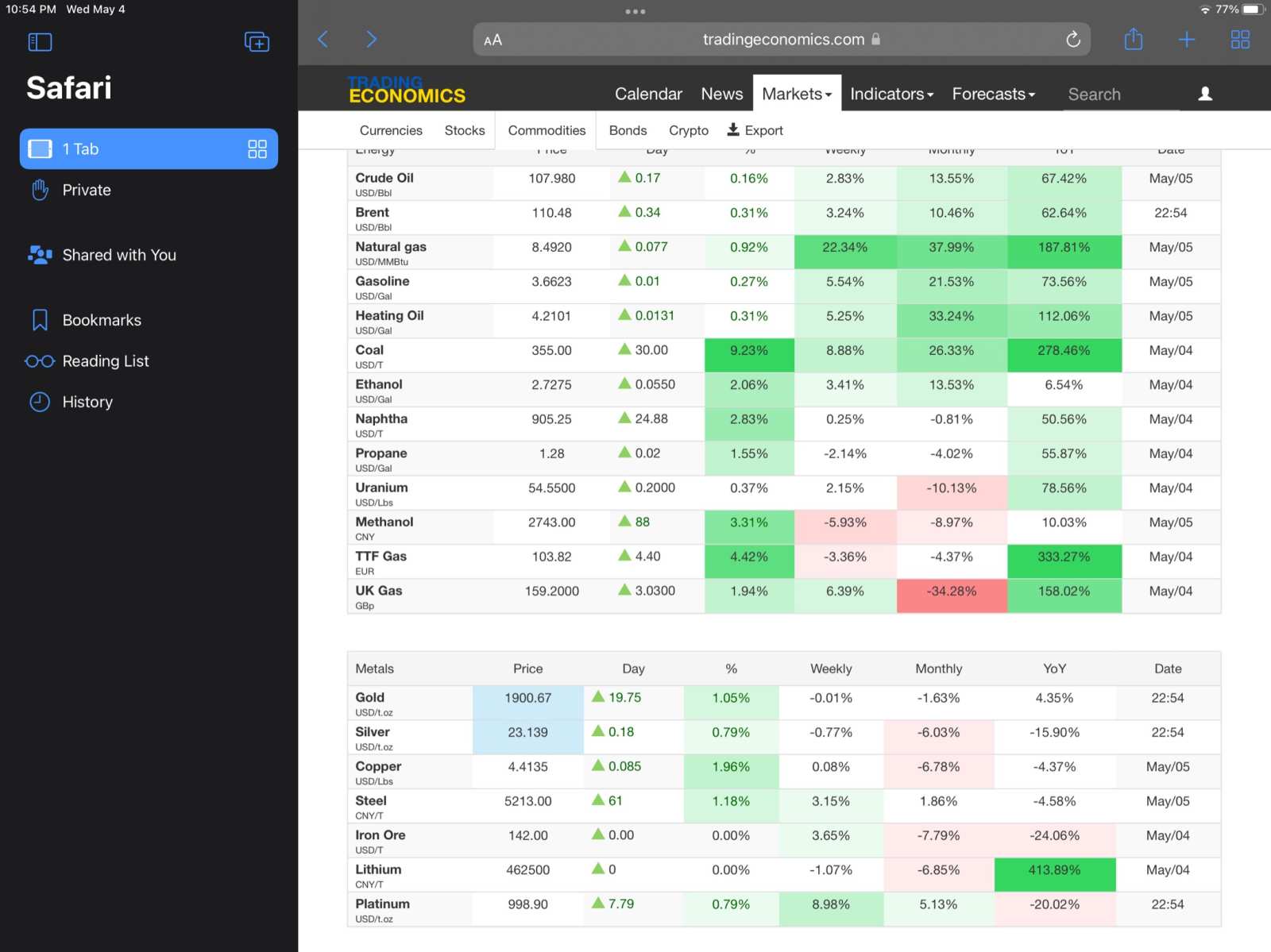 Disclaimer: Community is offered by Moomoo Technologies Inc. and is for educational purposes only.
Read more
10