This number here is how many HK shares you can get for every ADR shares
In case you are worried about Chinese stock delisting, some stocks like
$NIO Inc
(
NIO.US
)
$
amd
$Alibaba
(
BABA.US
)
$
have a secondary listing in Hong Kong. So your ADR shares in the US market can be converted to HK shares at the stated conversion ratio.
You can see the conversion ratio in moomoo under Conv. Ratio. so Nio have a ratio of 1 which means 1
$NIO Inc
(
NIO.US
)
$
exchange for 1
$NIO-SW
(
09866.HK
)
$
.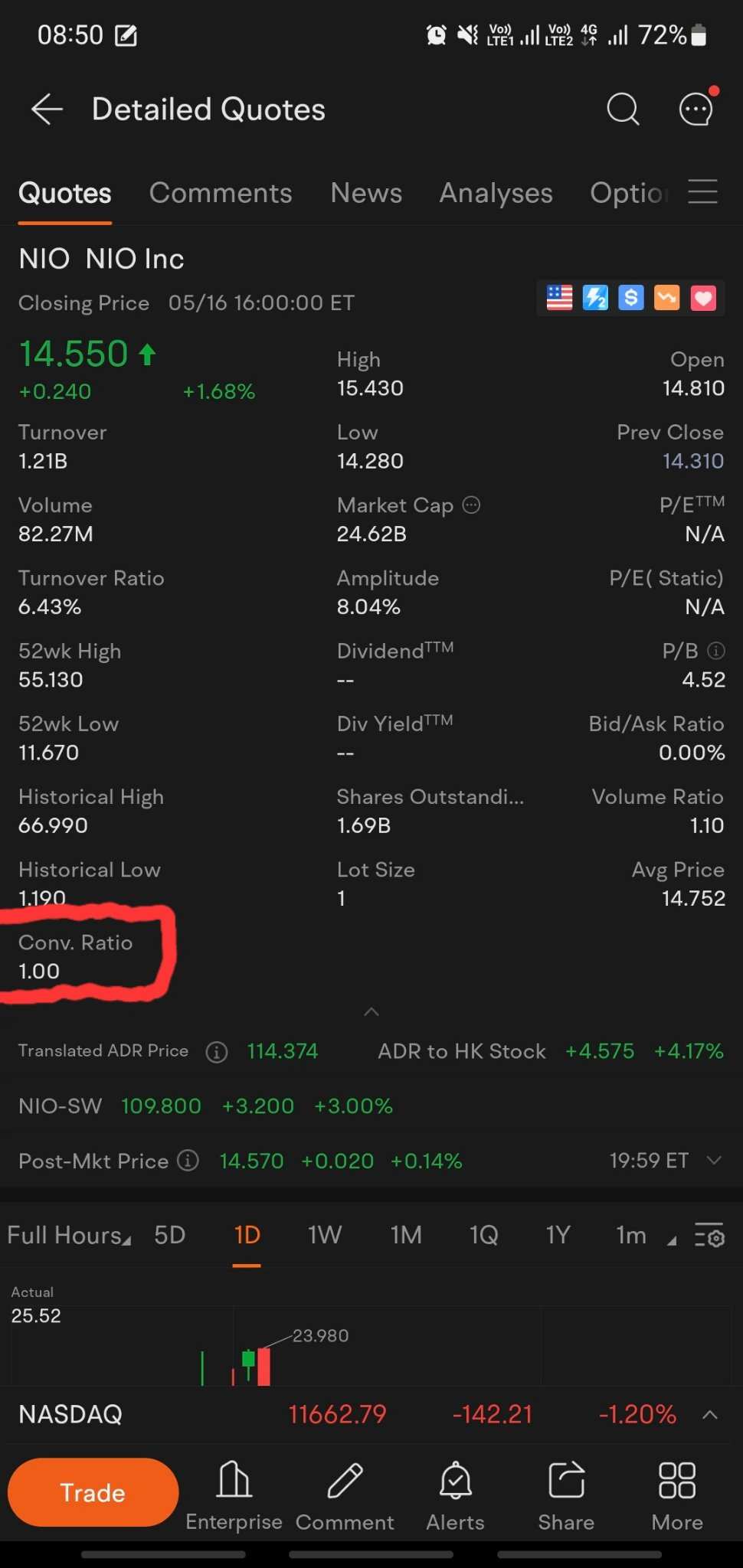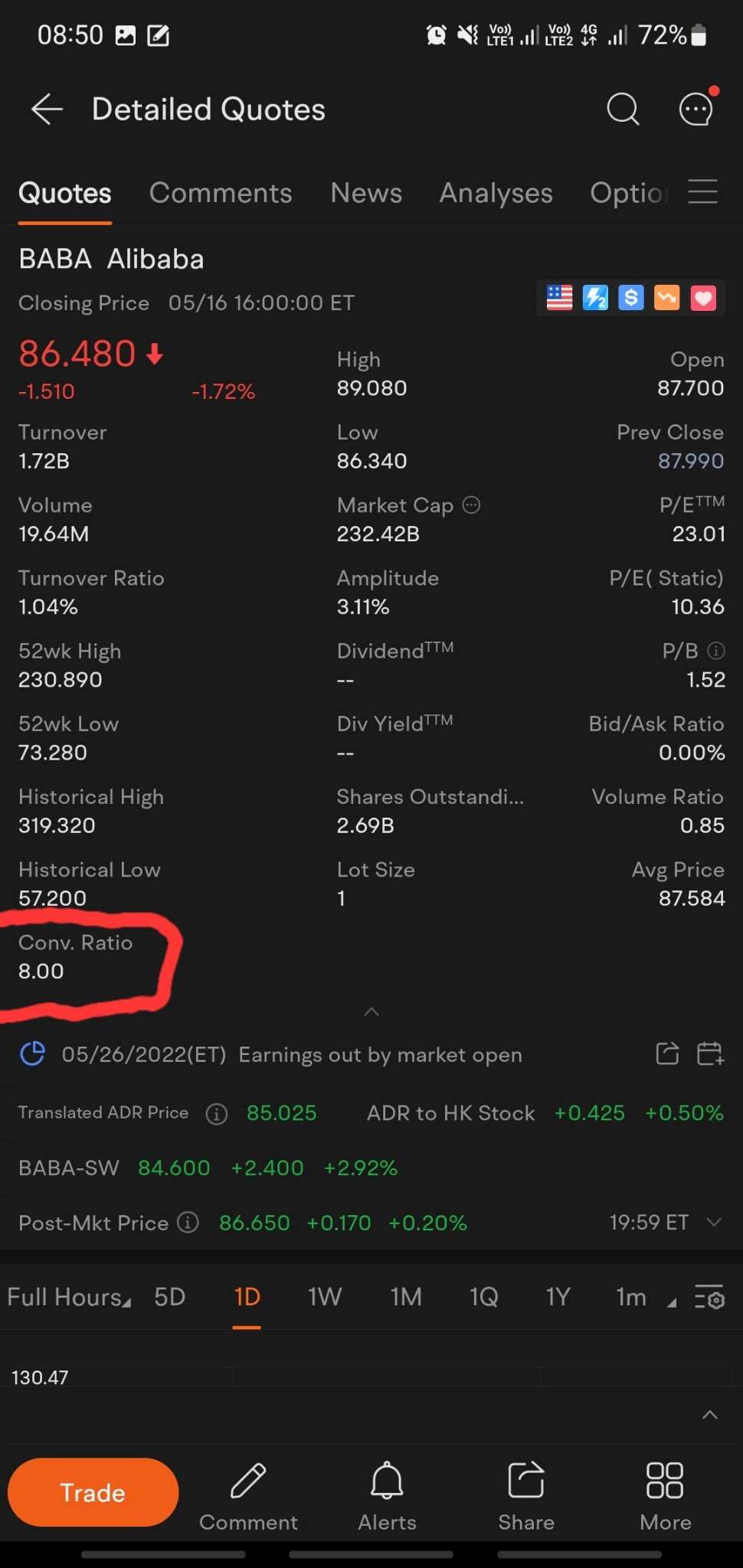 Disclaimer: Community is offered by Moomoo Technologies Inc. and is for educational purposes only.
Read more
13