TA Challenge: How to identify the turning point with TDS 9?
Views 693K
Contents 84
TA Challenge: Get to know TD Sequential 9 in one chart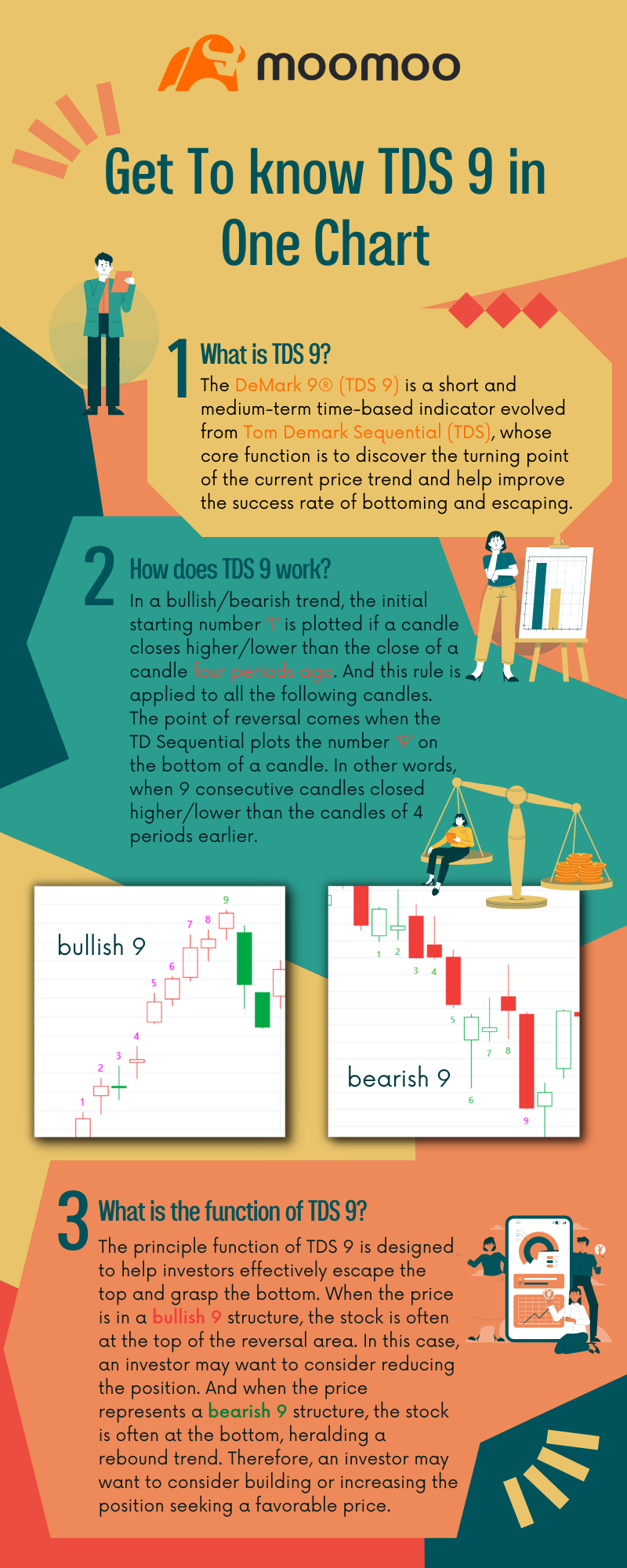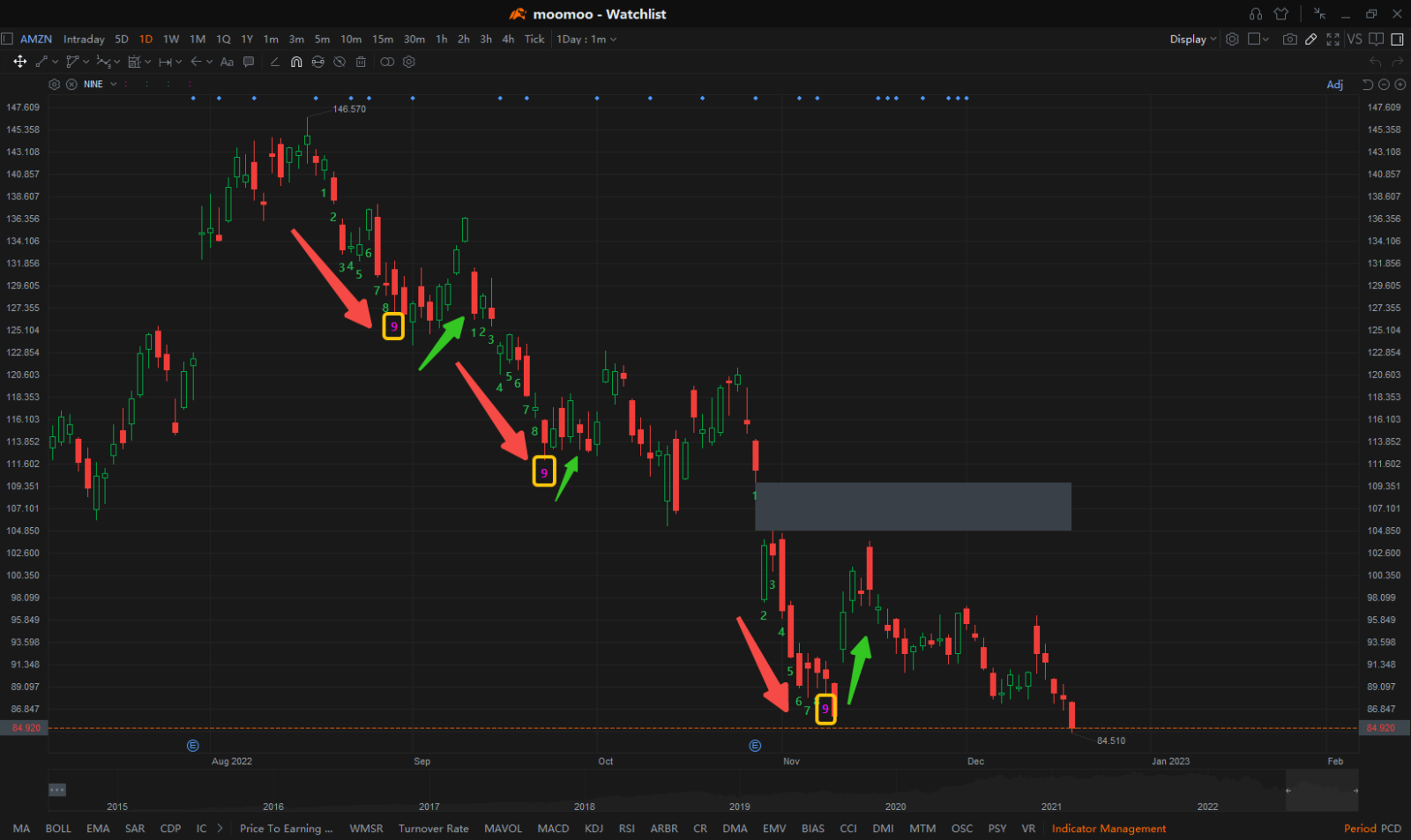 By adding the TDS 9 indicator to AMZN's daily candlesticks chart, you can see three bearish TDS 9 structures between August and November 2022, all followed by a bottoming-out phase. However, it is worth noting that reversals do not always occur immediately, and the degree of reversal varies.
*For illustrative purposes only. Not a recommendation of a specific security or investment strategy. Past performance is not indicative of future results.
This presentation discusses technical analysis, other approaches, including fundamental analysis, may offer very different views. The examples provided are for illustrative purposes only and are not intended to be reflective of the results you can expect to achieve. Specific security charts used are for illustrative purposes only and are not a recommendation, offer to sell, or a solicitation of an offer to buy any security.
This presentation is for information and educational use only and is not a recommendation or endorsement of any particular investment or investment strategy. See this
link
for more information.
Disclaimer: Moomoo Technologies Inc. is providing this content for information and educational use only.
Read more
1
3
3
31