Elon Musk goes to war with Apple over App Store fees, moderation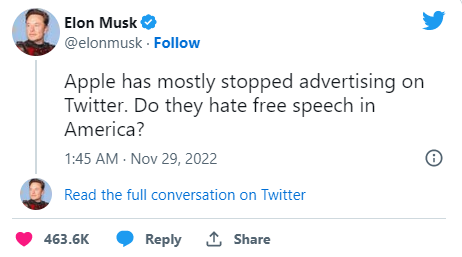 Elon Musk is going to war with
$Apple
(
AAPL.US
)
$
. The
$Tesla
(
TSLA.US
)
$
CEO and new head of Twitter took to his social media platform on Monday to call out the iPhone maker for pulling back on advertising on the site and called out Apple for its 30% App Store fees.
In a series of tweets, Musk accused Apple of suppressing speech by requiring apps in its store to abide by certain content standards and questioned whether or not the company hates free speech in America. In one tweet, Musk specifically tagged Apple CEO Tim Cook's
$Twitter (Delisted)
(
TWTR.US
)
$
account.
According to Musk, Apple has stopped most of its advertising on Twitter. If true, Apple wouldn't necessarily be alone in choosing to pull back ads on Twitter. Companies ranging from GM and VW to General Mills and Eli Lilly have either slowed ad spending on the platform or stopped advertising on the social network entirely in the weeks since Musk's chaotic takeover.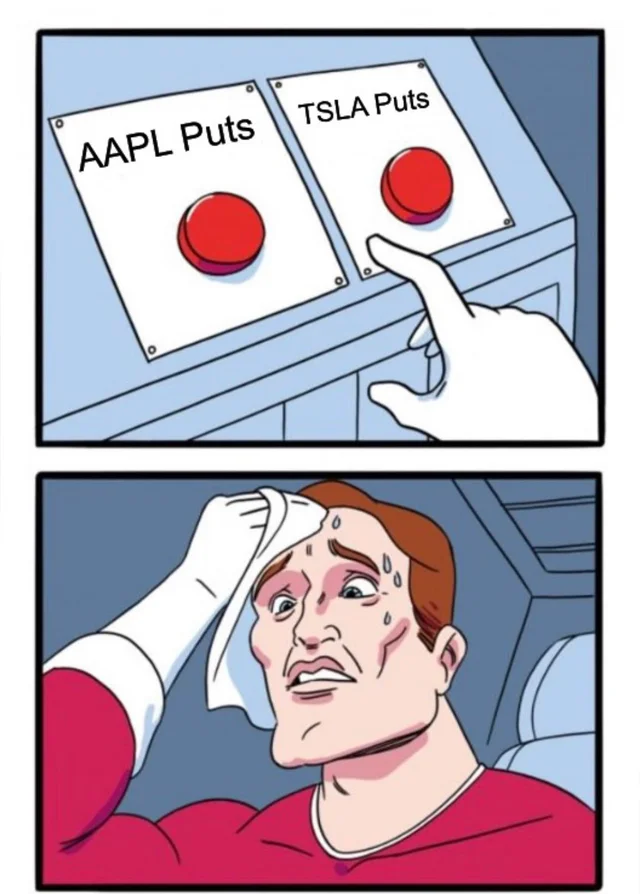 Moomoo is an app offered by Moomoo Technologies Inc. that provides information about investments. Moomoo Technologies is not an investment adviser or a broker-dealer and it provides neither investment or financial advice nor securities trading services. All contents such as comments and links posted or shared by users of the community are opinions of the respective authors only and do not reflect the opinions, views, or positions of Moomoo Technologies, its affiliates, or any employees of Moomoo Technologies or its affiliates. You are advised to consult a qualified financial or tax advisor for your personal financial planning and tax situations. Moomoo makes no representation or warranty as to its adequacy, completeness, accuracy or timeliness for any particular purpose of the above content.
9