These 10 Meme Stocks Have Taken the Market by Storm This Year
The Fed's inflation fight started from March 2022 spelled the end of the meme-trading bubble last year. But tech stocks are rising manically this year, spilling into meme stocks.
Shades of meme-stock mania are cropping up. The
$ROUNDHILL MEME ETF
(
MEME.US
)
$
—tied to the Solactive Roundhill Meme Stock Index—has risen 60.59% this year to its highest level since May 2022.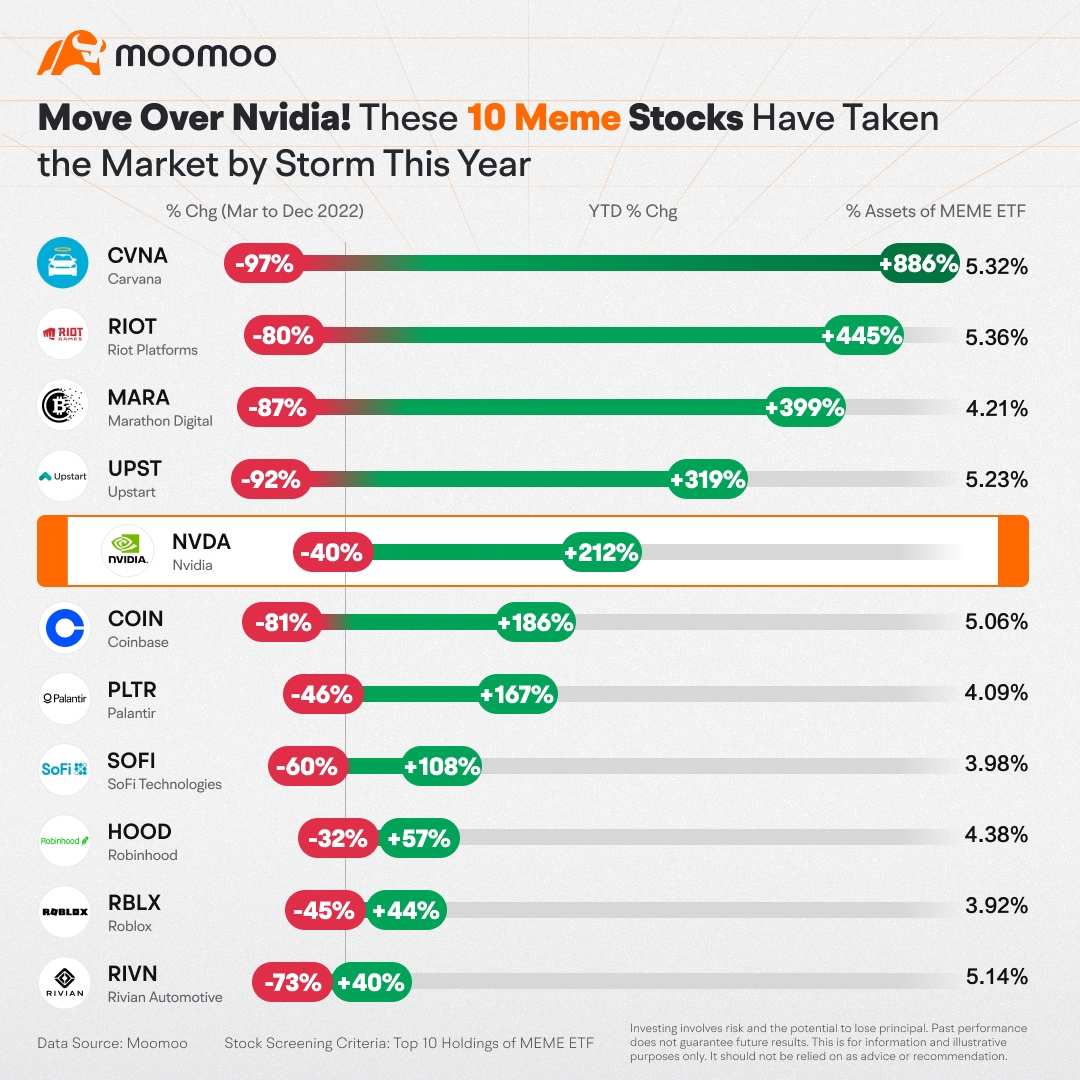 Disclaimer: Moomoo Technologies Inc. is providing this content for information and educational use only.
Read more
1
3
29