Paypal - You are losing money after 5 years as an investor?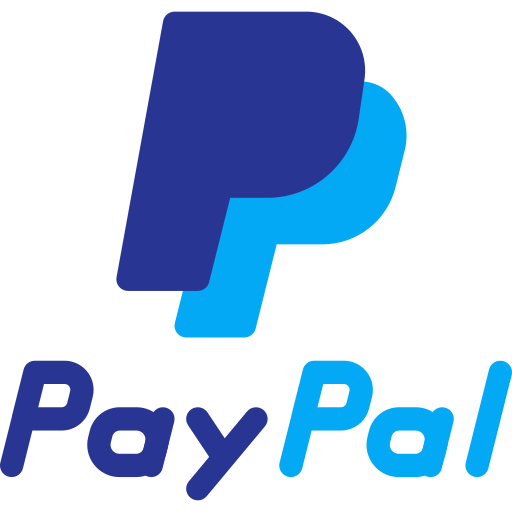 If you invested in the stock 5 years ago, chances are all the capital gains accrued would have now been a lost.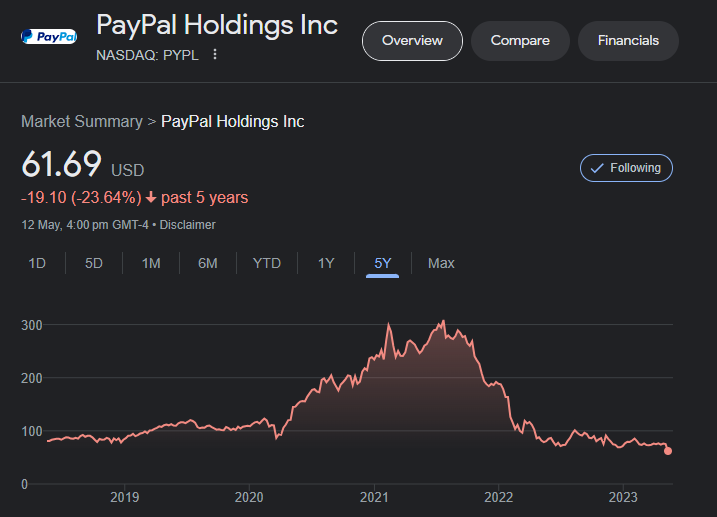 Source: Google Finance
So is this the end of Paypal stock?
Here are some points to take note of.
1. Resulst are actually good due to huge growth in operating income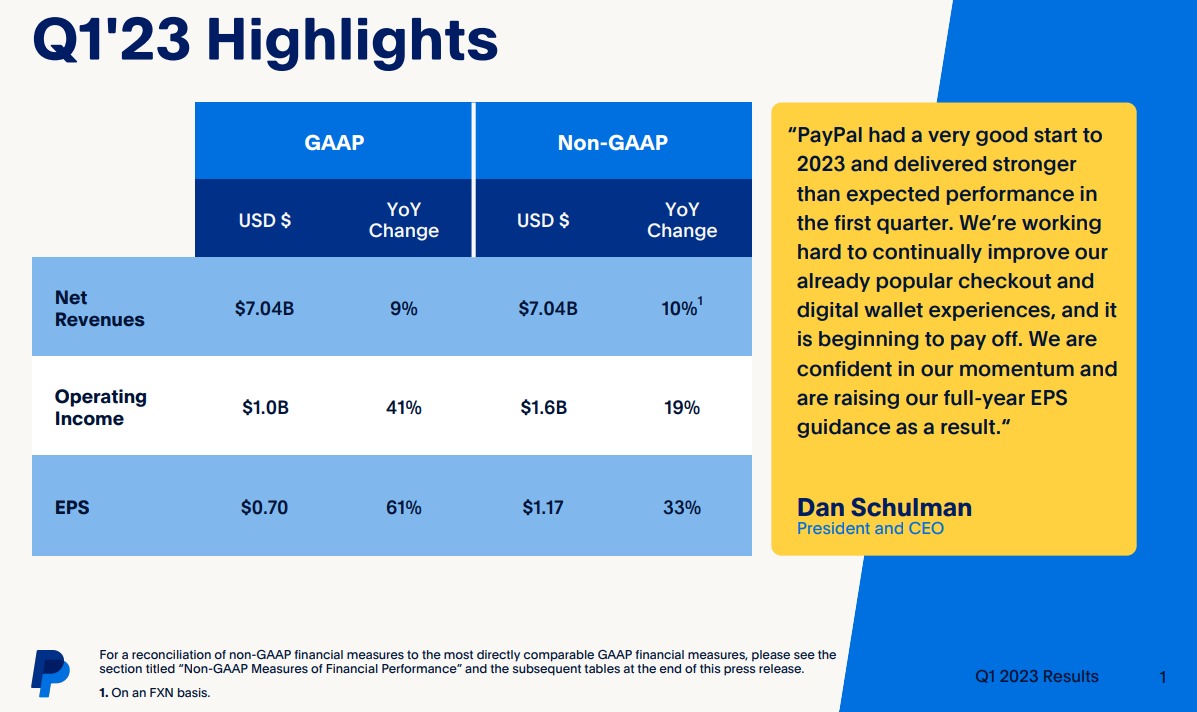 Source: Q1 23 PayPal Earnings Release
GAAP revenue grew 9% YoY to USD 7.04 billion. But the real highlight here is the operating income growth, which surged 41% to USD 1 billion.
Operating margins went up by around 4 pts, from 10% to 14% to help Paypal achieve the growth.
2. Still a primarily strong US-based payment solutions

Source: Q1 23 PayPal 10-Q
Although Paypal has been around for quite some time, it is still a primarily US-focused payment solutions provider.
Paypal derives 58.9% of its 3-month 2023 revenue from the US, with only the remaining 41% from other countries.
And in the other countries category, no single country generated more than 10% of the total revenues.
3. Already reached max saturation growth for active accounts growth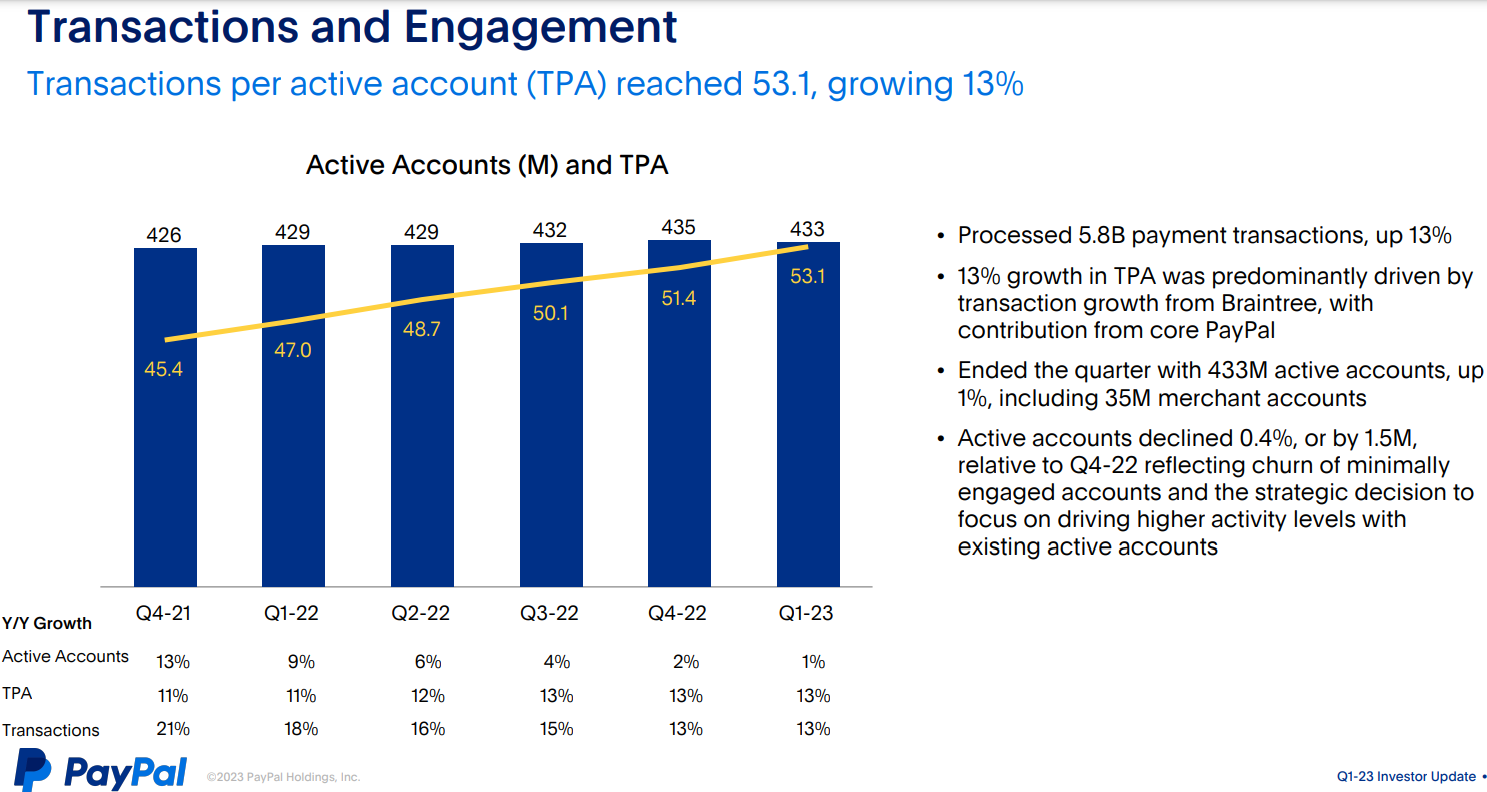 Source: Q1 23 PayPal Investor Update
Perhaps one main focus that investors should take note of is user and account growth.
Paypal's existence in the US has seen it grow and become quite concentrated in terms of the acquired userbase.
Thus, active account growth YoY has been slowing down.
Transaction per active account can increase should spending activities increases, but the userbase growth is quite capped at a bottleneck now.
DISCLAIMER
The information available in this article/report/analysis is for sharing and education purposes only. This is neither a recommendation to purchase or sell any of the shares, securities, or other instruments mentioned; nor can it be treated as professional advice to buy, sell or take a position in any shares, securities, or other instruments. If you need specific investment advice, please consult the relevant professional investment advice and/or for study or research only.
Disclaimer: Community is offered by Moomoo Technologies Inc. and is for educational purposes only.
Read more
1