Hey! I found an awesome feature!
Views 11K
Contents 46
Mooer Stories Behind 10 Star Product Features: Study Plan
Here is the sixth story in the Mooer Stories Behind 10 Star Product Features series. If you have any similar stories to share, feel free to leave them under topic
Hey! I found an awesome feature!
to win points!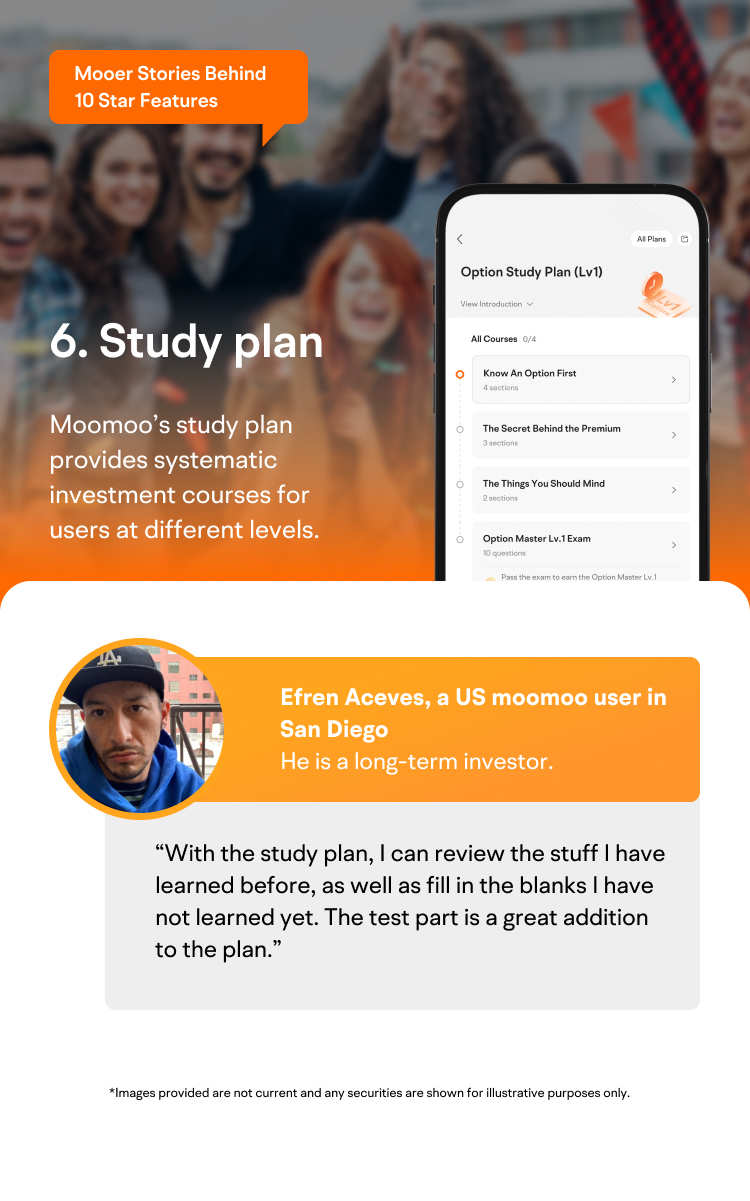 Key Words: all types of investors
On the day when Efren discovered moomoo's study plan feature, he was so excited that he read it through and took most of the quizzes. Since then, he spends a few minutes every day on this feature and visiting it in his spare time.
"With the study plan, I can review the stuff I have learned before, as well as fill in the blanks I have not learned yet. The test part is a great addition to the plan," he said.
When Efren started investing four years ago, he had no access to formal training, mentors, or like-minded friends. Everything was so new and overwhelming to this beginner who was learning from stock forums, YouTube, and information provided on the interface of trading apps.
"I wish I had access to the moomoo's study plan feature back then. It separates different aspects of investing in an easy and cohesive way that makes investing knowledge more manageable and less overwhelming."
Efren considers himself a beginner investor as he is still testing the waters to see what type of strategy best matches him. He is more of a long-term investor at this stage.
He wants to encourage people who are still not confident in their financial knowledge to learn and invest.
"Some people feel that they are not smart enough to participate in the market, since we are taught to be intimidated by the market. Many of them never invest, or simply rely on others to invest for them. However, my opinion is that investing is fundamentally risky, and I know my money is more important to me than it is to someone else. I would rather lose my own money than have someone else lose it for me," he said.
"I am a firm believer that we should all have financial autonomy. Personally, I would take some time to learn and do it for myself, rather than trust a stranger with my belongings and life savings. "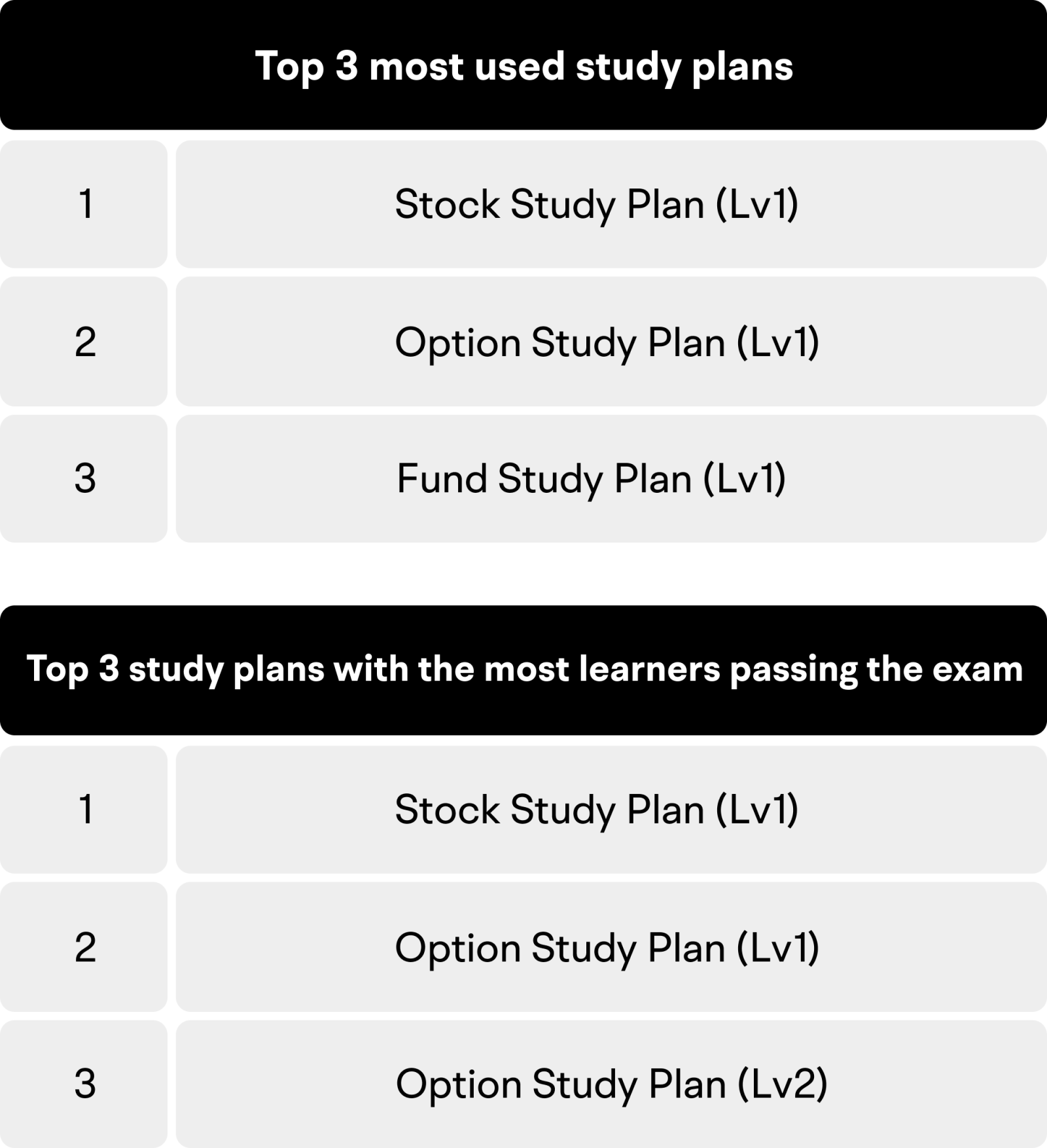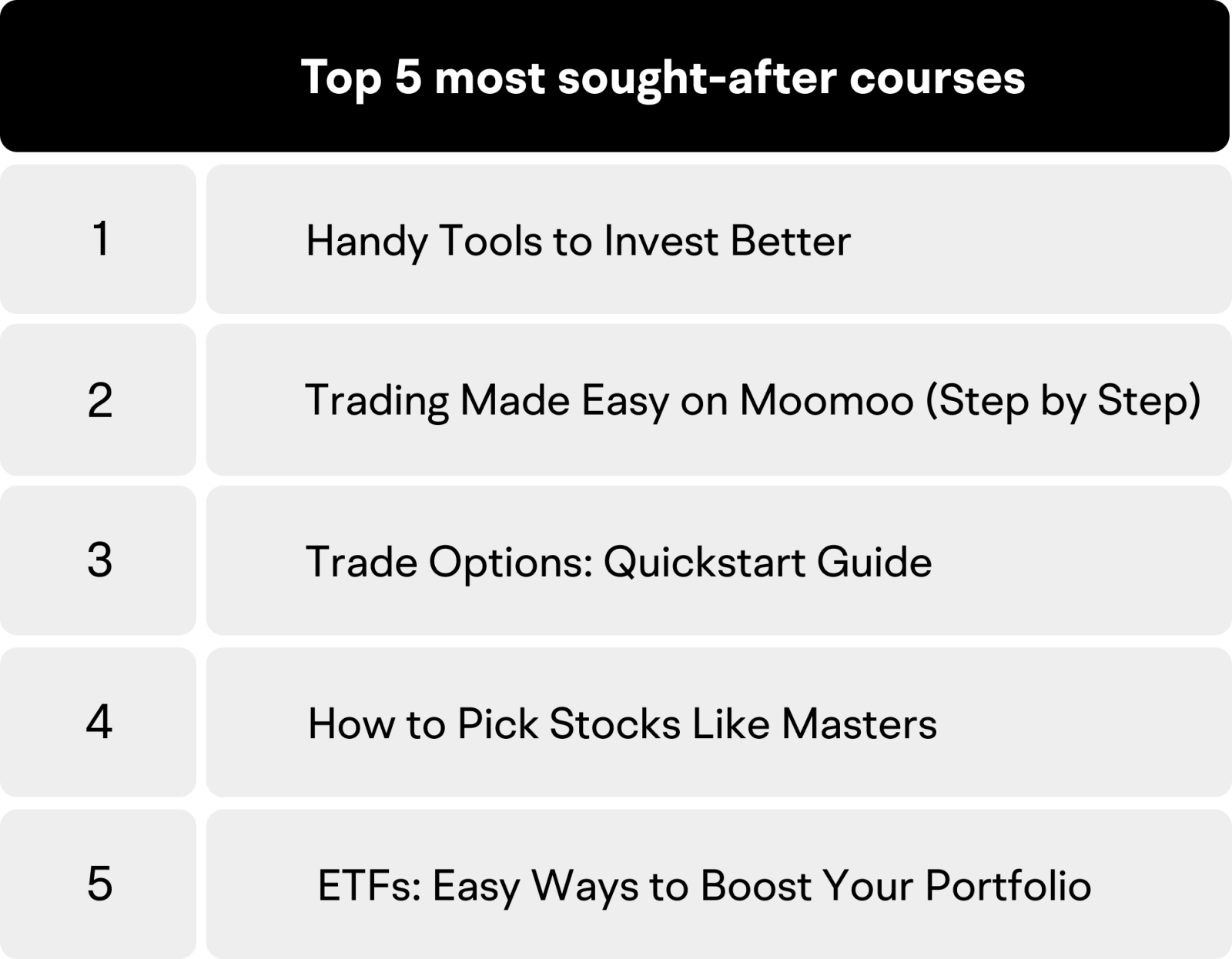 *According to moomoo data from May to October in 2022.



*Please note, completing any courses, exams, or study plans does not qualify someone for an options trading account. Eligibility requirements still apply. Options involve significant risks and are not suitable for all investors.
Again, this is the sixth story from our Mooer Stories Behind 10 Star Product Features series. If these stories resonate with you, you are welcome to join them and make your voice heard under topic
Hey! I found an awesome feature!
. We are very much looking forward to your stories and are ready to reward you with points every week!
Disclaimer: This presentation is for information and educational use only and is not a recommendation or endorsement of any particular investment or investment strategy. See this
link
for more information.
Disclaimer: Moomoo Technologies Inc. is providing this content for information and educational use only.
Read more
1
21