Monthly Journal: Traders' Insights Wanted!
Views 63K
Contents 816
Monthly Buzz: Enjoy the swings
Welcome back to
Monthly Buzz
. All three indexes ended the week
higher
. The Dow was up
5.93%
, and the S&P 500 was up
3.09%
during the month. The tech-heavy Nasdaq gained
5.30%
(Data as of Nov 30, 2022).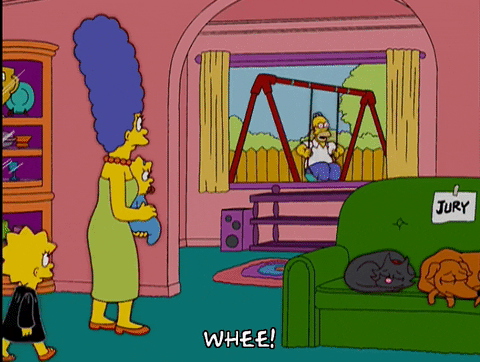 Source: Giphy
Let's take a look at how buzzing stocks of the month perform!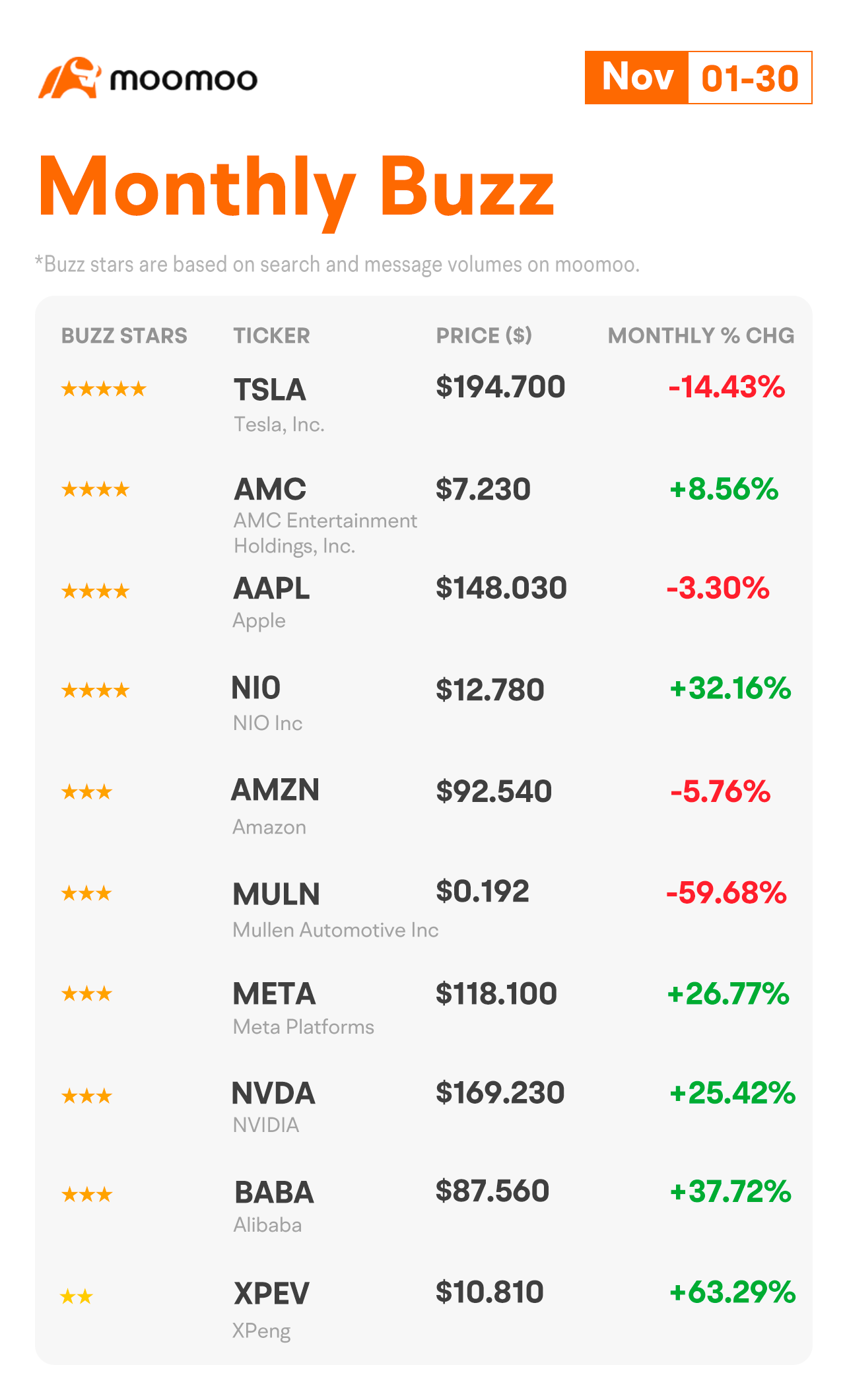 Data as of Nov 30, 2022
Note
: The number of buzz stars is based on the search and message volumes on moomoo.
1. TSLA – Buzzing Stars:





Nov 9:
Tesla shares were trading
7.17%
lower after CEO Elon Musk disclosed the sale of nearly $4 billion in stock following his recent acquisition of Twitter.
Nov 10:
Tesla shares soared
7.39%
amid overall market strength following softer-than-expected October inflation data.
Nov 21:
Tesla recalled 321,628 vehicles for taillamp issues, dragging its price down
6.84%
.
2. AMC – Buzzing Stars:




Nov 08:
AMC shares climbed
5.44%
as it announced a partnership with Zoom.
Nov 11:
AMC shares soared
17.46%
after the big "Black Panther: Wakanda Forever" opening.
Nov 23
: AMC shares received a
4.37%
boost from Amazon's plans to invest $1 billion annually in movie theatrical releases.
3. AAPL – Buzzing Stars:




Nov 03:
Apple shares dropped
4.24%
due to a bearish outlook on the smartphone market from Qualcomm.
Nov 10:
Apple shares surged
8.90%
amid a slowdown in inflation and a rise in jobless claims.
Nov 15:
Apple shares gained
1.19%
with the broader market after October PPI data showed a smaller-than-expected rise in wholesale prices.
4. NIO – Buzzing Stars:




Nov 04:
NIO stocks soared
17.51%
as China's three benchmark A-share indexes were all up.
Nov 11:
NIO shares rose
11.80%
on reports the country eased Covid measures.
Nov 16:
NIO price target lowered to $18 from $19 at Barclays, sending its share price down
8.51%
.
5. AMZN – Buzzing Stars:



Nov 01:
Amazon shares fell
5.52%
amid overall market weakness as stocks fell on concerns over a tight labor market.
Nov 10:
AMZN soared
12.18%
following a lighter-than-expected inflation report.
Nov 16:
Amazon shares decreased
1.84%
following reports that the company plans to lay off 10,000 corporate and technology roles.
6. MULN – Buzzing Stars:



Nov 02:
Mullen stocks plummeted
9.62%
as it eliminated $13 million in debt following conversion.
Nov 10:
Mullen stocks rose
22.68%
after it announced that it had secured a 500-vehicles-per-year purchase order from Newgate Motor Group.
Nov 17:
Mullen Automotive secured funding to close ELMS asset acquisition, sending its shares up
2.78%
.
7. META – Buzzing Stars:



Nov 01
: META shares gained
2.19%
after the FCC commissioner called for TikTok to be banned.
Nov 09:
Meta shares were up
5.18%
after it announced a planned layoff of 11,000 employees.
8. NVDA – Buzzing Stars:



Nov 04:
Nvidia shares were trading
5.48%
higher amid AMD's reported financial results showing strong data center growth.
Nov 10:
Shares of Nvidia went up
14.33%
after new data showed softer-than-expected price increases in October.
Nov 17:
Nvidia shares slid
1.46%
after the company reported mixed financial results.
9. BABA – Buzzing Stars:



Nov 11:
The shares of Alibaba increased
1.43%
on reports that the country eased Covid measures.
Nov 15:
Alibaba stock jumped
11.17%
on positive China online retail sales data.
Nov 17:
Alibaba surged
7.80%
after Q3 earnings beat expectations.
10. XPEV – Buzzing Stars:


Nov 4:
XPeng completed CNY964 million debut issuance of automobile leasing carbon-neutral asset-backed securities. XPEV shares rose
14.87%
.
Nov 11:
Xpeng shares jumped
20.60%
higher on reports the country eased Covid measures.
Nov 21:
Xpeng shares fell
5.67%
despite establishing a new subsidiary with a business scope including battery making.
That's all for today's Monthly Buzz. Thanks for reading.

Source
: All the news events mentioned above are from moomoo news. The % change data of the above stocks is from moomoo's daily quotes.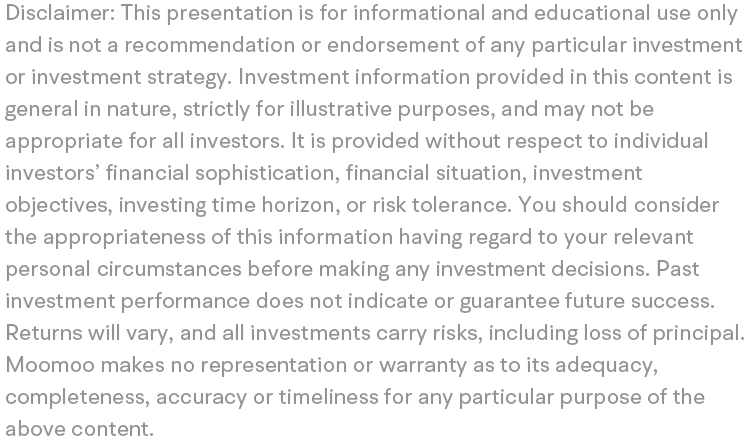 Moomoo is an app offered by Moomoo Technologies Inc. that provides information about investments. Moomoo Technologies is not an investment adviser or a broker-dealer and it provides neither investment or financial advice nor securities trading services. All contents such as comments and links posted or shared by users of the community are opinions of the respective authors only and do not reflect the opinions, views, or positions of Moomoo Technologies, its affiliates, or any employees of Moomoo Technologies or its affiliates. You are advised to consult a qualified financial or tax advisor for your personal financial planning and tax situations. Moomoo makes no representation or warranty as to its adequacy, completeness, accuracy or timeliness for any particular purpose of the above content.
24