Q3 P/L Challenge: How do you trade the volatile markets?
Views 30K
Contents 74
Q3 P/L Challenge: Can you trade the volatile markets?
Hi, mooers!

How's your trading in Q3 2022? After a strong rally in July, the equity market turned lower and registered negative returns in Q3. The Federal Reserve raised interest rates even further due to persistent inflation and energy-price shocks from the Russia-Ukraine conflict.
Market volatility could have a significant impact on your trading results. Which news event had the most significant impact on your stocks? How did you adjust trading strategies? Review your trading and share your experience now!
#Q3 P/L Challenge: Can you trade the volatile markets?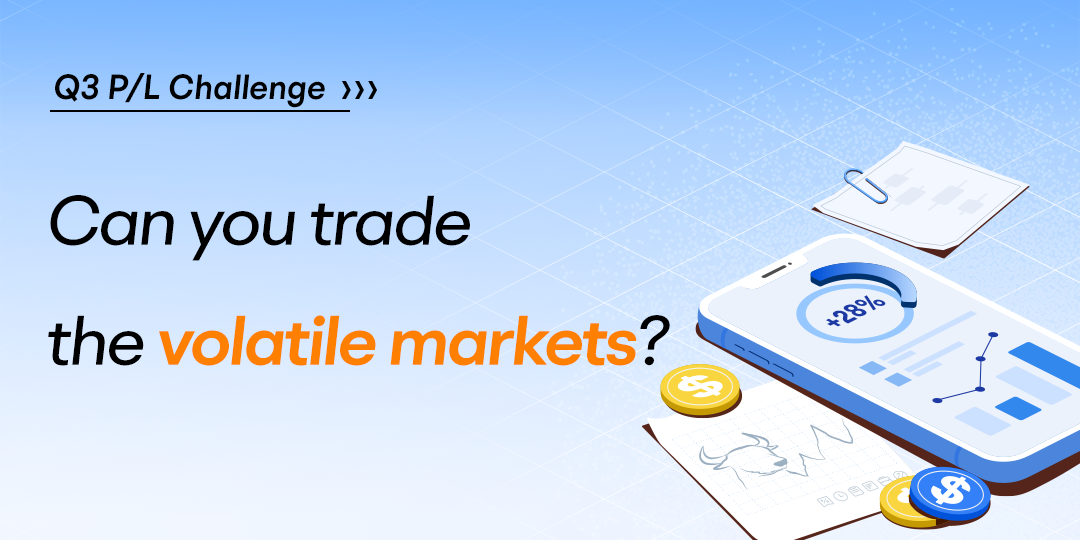 Transaction Stats can help you see the big picture of your trade within a certain period.
If you haven't used the "Transaction Stats" feature on moomoo before, the following guide may get you some help.
Step 1: Tap "Transaction Stats"
Step 2: Tap "Last 3 Mth"
Step 3: Tap "Done", and it will be added to your post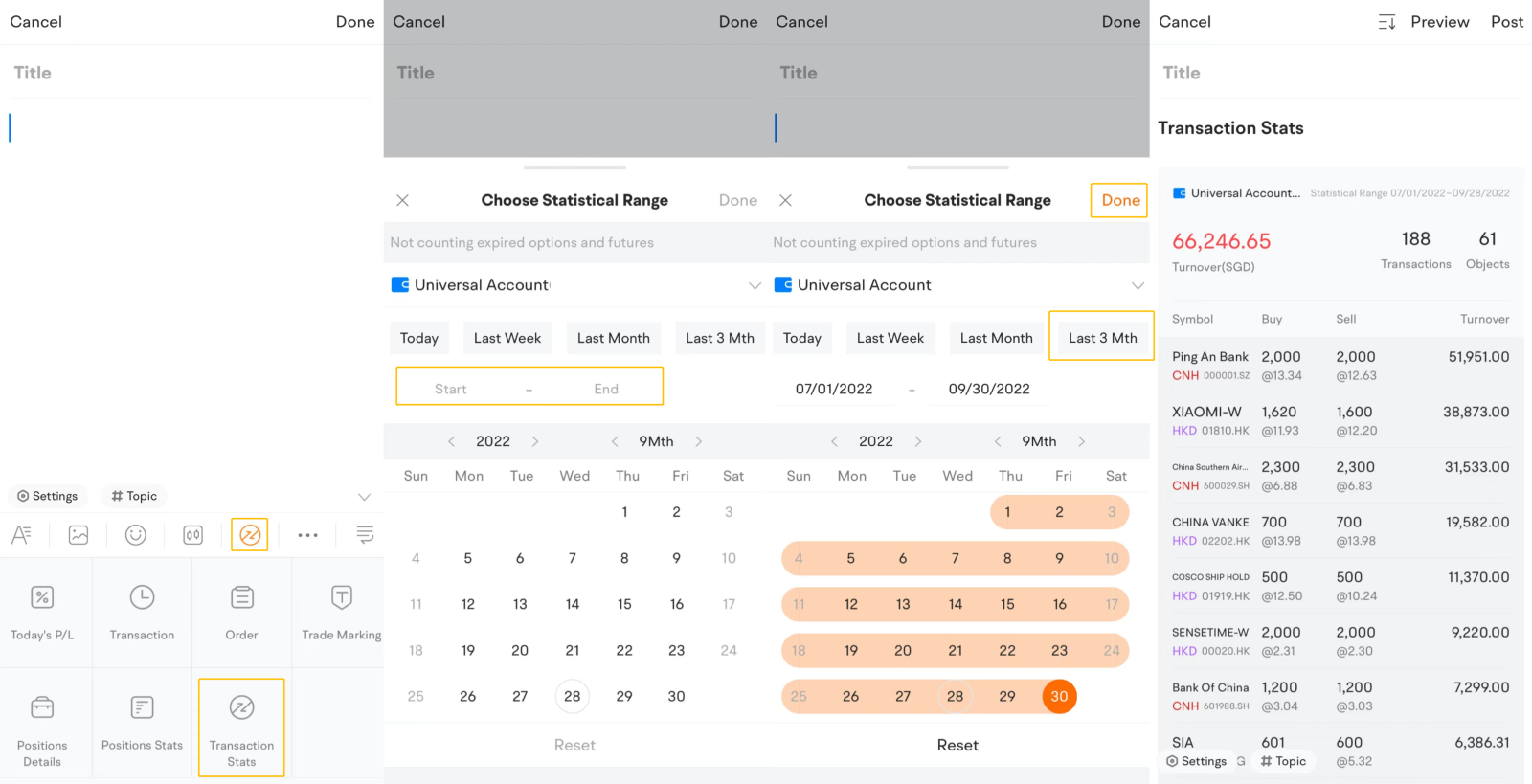 ● Which news event had the biggest impact on your trading results?
● How did you adjust your trading strategies?
● How did it turn out for you?

Rewards:
1. 1,000 Points
For the
6 mooers
who share Transaction Stats and unique views in their posts over 80 words. The selection is based on the quality, originality, and user engagement of the posts.
2. 50 Points
For mooers who offer authentic content and share Transaction Stats.
*The above rewards are mutually exclusive.
Duration: Now – October 20, 11:59 PM SGT
Disclaimer
:
This presentation is for informational and educational use only and is not a recommendation or endorsement of any particular investment or investment strategy. Investment information provided in this content is general in nature, strictly for illustrative purposes, and may not be appropriate for all investors.  It is provided without respect to individual investors' financial sophistication, financial situation, investment objectives, investing time horizon, or risk tolerance. You should consider the appropriateness of this information having regard to your relevant personal circumstances before making any investment decisions. Past investment performance does not indicate or guarantee future success. Returns will vary, and all investments carry risks, including loss of principal. Moomoo makes no representation or warranty as to its adequacy, completeness, accuracy or timeliness for any particular purpose of the above content.
Tap for more details
Disclaimer: Moomoo Technologies Inc. is providing this content for information and educational use only.
Read more
16
264K Views