Wall Street Today | Powell Heaps Pressure on Risk Sentiment as More Catalysts Loom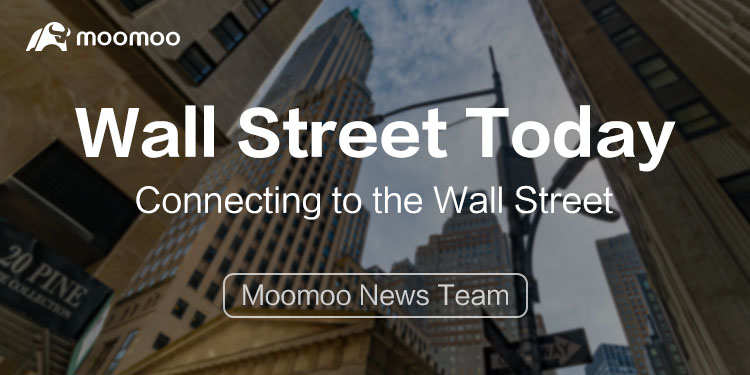 Powell Heaps Pressure on Risk Sentiment as More Catalysts Loom
With further catalysts for volatility ahead -- from the shutting of the key Nord Stream gas pipeline to Europe for maintenance to a ramp-up of the Fed's balance sheet rundown to crucial US labour data -- caution is likely to be high after Friday's post-Jackson Hole stock slide.
Powell was "really hawkish" at Jackson Hole, said Manish Bhargava, a Straits Investment Holdings fund manager in Singapore. There'll be a "lot of red on Monday" in a fizzling summer rally as money exits emerging markets, he said.
Just as Wall Street Piles In, Tech Stocks Face Fresh Rates Storm
A fast rise in the 10-year note yield this month has already rocked so-called growth equities while igniting a cross-asset selloff after the recent $7 trillion stock rebound. "If yields spike back to 3.5%, that will jolt markets and be particularly painful for tech stocks," said Nancy Tengler, chief investment officer of Laffer Tengler Investments. "If we get to 4%, the whole stock market will shift and recalibrate."
Inventory Pileup, Uneasy Shoppers Put Retailers in Jeopardy
From
$Walmart(WMT.US)$
to
$Nordstrom(JWN.US)$
, retailers have a glut of inventory and are discounting items to clear out space for holiday goods. Many have already lowered profit expectations for the year and are working to cut costs as consumers are pulling back spending in categories such as apparel and home goods ahead of the key year-end shopping season.
Oil Eases After Top Central Banks Warn on Rates
West Texas Intermediate retreated above $93 a barrel. Fed Chair Jerome Powell warned of the "unfortunate cost" of tighter US policy, while a top European Central Bank official said there was "little choice" but to press on even if Europe's economy tipped into recession.
Justice Department May Be Readying Potential Antitrust Lawsuit Against Apple
The iPhone maker has been under investigation by the Justice Department for more than three years over charges from developers that it has abused its market power to stifle competition. It remains unclear if the department will pursue a formal case, according to a report in Politico on Friday.
$Apple
(
AAPL.US
)
$
HBO Renews 'House of the Dragon' After More Than 20 Million Watch First Episode
The announcement comes after more than 20 million people have now watched the first episode, according to Nielsen and first party data collected by HBO. The show garnered almost 10 million views across linear and HBO Max platforms the night of its release last Sunday. That was the largest audience of any new original series in HBO's history.
$Warner Bros Discovery
(
WBD.US
)
$
NASA's Artemis Launch Gives Boeing Chance to Restore Its Space Credibility
The National Aeronautics and Space Administration's scheduled test launch Monday of a new mega-rocket will give
$Boeing
(
BA.US
)
$
another chance to prove it can pull off big national projects following past missteps.
Tesla Supplier Panasonic Plans Additional $4 Billion EV Battery Plant in U.S.
Source: Bloomberg, Dow Jones, CNBC
Moomoo is an app offered by Moomoo Technologies Inc. that provides information about investments. Moomoo Technologies is not an investment adviser or a broker-dealer and it provides neither investment or financial advice nor securities trading services. All contents such as comments and links posted or shared by users of the community are opinions of the respective authors only and do not reflect the opinions, views, or positions of Moomoo Technologies, its affiliates, or any employees of Moomoo Technologies or its affiliates. You are advised to consult a qualified financial or tax advisor for your personal financial planning and tax situations. Moomoo makes no representation or warranty as to its adequacy, completeness, accuracy or timeliness for any particular purpose of the above content.
13