Catch a ride: Discover superinvestors top picks in Q3
Views 683K
Contents 415
How to invest like Buffett? Find ideas from 13F

What did Warren Buffett Buy in Q2?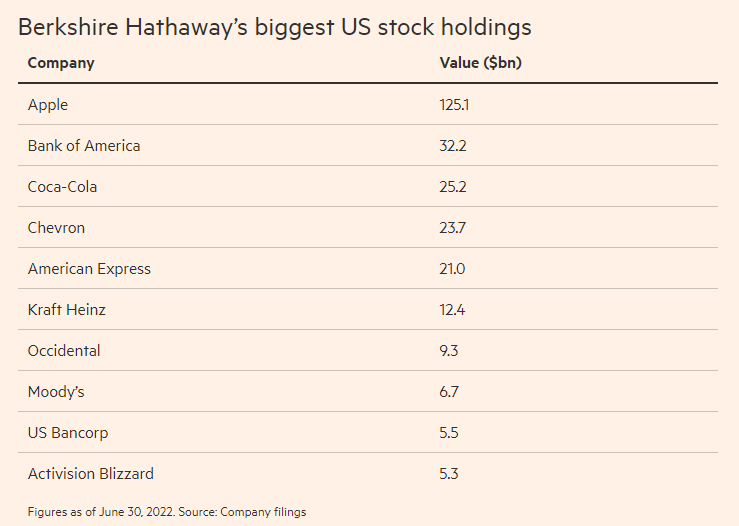 Berkshire Hathaway's net stock purchases totaled about
$3.8 billion
in the second quarter, a marked slowdown from more than $40 billion in stock purchases in the first quarter.
However, Berkshire still showed faith in the US economy even as high inflation and rising interest rates fed fears that a recession could be around the corner.

Using 13F to follow the smart money
Position changes of well-known investment institutions like Berkshire Hathaway and Bridgewater are closely followed by mass investors. Because they could be a gauge of where the smart money goes and reflect their attitude to the market in the short term.
How do we know what's inside their portfolios? What is the smart money buying or selling?
You can obtain this information by reading 13F filings,
a quarterly report filed by institutional investment managers to disclose their long positions and other investments on US exchanges.

By studying the following courses, you will know:
What is the SEC Form 13F?
How can you benefit from the SEC Form 13F?
How could you track changes for Buffett's Positions on moomoo?

Click to learn:

Moomoo is an app offered by Moomoo Technologies Inc. that provides information about investments. Moomoo Technologies is not an investment adviser or a broker-dealer and it provides neither investment or financial advice nor securities trading services. All contents such as comments and links posted or shared by users of the community are opinions of the respective authors only and do not reflect the opinions, views, or positions of Moomoo Technologies, its affiliates, or any employees of Moomoo Technologies or its affiliates. You are advised to consult a qualified financial or tax advisor for your personal financial planning and tax situations. Moomoo makes no representation or warranty as to its adequacy, completeness, accuracy or timeliness for any particular purpose of the above content.
26