TSMC plans to build chip manufacturing plant in Singapore.
According to media reports, TSMC is considering producing chips at this new plant at 7 to 28 nanometers, TSMC's last-generation chip process, which produces products mainly for cars, smartphones and other consumer electronics.


TSMC has recently been working to expand its global footprint, including plans to build a new factory in the United States in Arizona in the future, after the company also plans to build a factory in Japan in the future. In the last week, TSMC has begun to notify some customers, starting next year to raise foundry prices by 5 percent to 9 percent.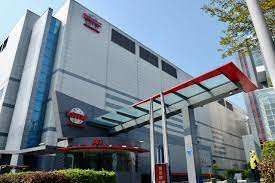 Disclaimer: Community is offered by Moomoo Technologies Inc. and is for educational purposes only.
Read more
12