Wall Street Today | Target, Walmart earnings selloff puts retailers' inflation pains on display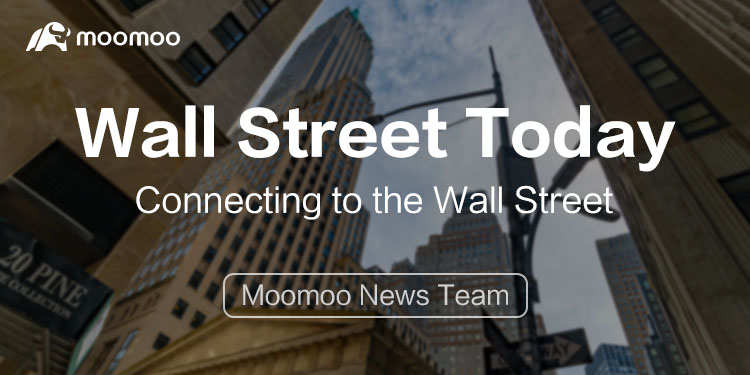 Surging Dollar Stirs Markets Buzz of a 1980s-Style Plaza Accord
The dollar's skyrocketing rise has some contemplating a rare, if not unthinkable, action: major nations agreeing to manipulate the US currency until it falls.
It has happened before -- most notably with 1985's Plaza Accord -- which took place against a backdrop of soaring inflation, an aggressive Federal Reserve rate-hike campaign and surging dollar. In other words, a scene that looks a lot like today -- a parallel that won't be lost on Group-of-Seven finance ministers and central bank governors as they meet this week.
Recession Looms, but Markets Haven't Got the Message
After 28 trading days away from the markets, I've come back to find that a new narrative of impending recession is quickly taking hold. Yet, look at the markets themselves and the story isn't much reflected in asset prices, which are still beholden to the Federal Reserve. This creates both risks and opportunities.
Start with the good news, such as it is: Prices sensitive to monetary policy have fallen a lot. Really a lot. The bond most exposed to the value of money in the future, the 0.85% Austrian bond maturing in 2120, has lost 60% of what it was worth at its 2020 high. The equivalent bet in stock funds is Cathie Wood's
$ARK Innovation ETF(ARKK.US)$
, where profits for most of its holdings lie far in the future, and it is down more than 70% from its high.
>>>Read More
Biden Invokes Emergency Powers to Try to Ease Formula Shortage
President Joe Biden invoked emergency powers under the Defense Production Act to try and boost production of baby formula, while ordering the use of government planes for imports to alleviate shortages.
The White House said in a statement that the move would allow domestic manufacturers to obtain needed ingredients and speed shipments of foreign stocks. The president also announced "Operation Fly Formula" to ship in supplies from other countries.
Target, Walmart Earnings Selloff Puts Retailers' Inflation Pains on Display
Investors dumped shares of
$Walmart(WMT.US)$
,
$Target(TGT.US)$
and other big chains -- notching some of the biggest declines since the market crash of 1987 -- amid fears that the companies wouldn't be able to pass along higher prices to consumers. It has also stoked concerns through financial markets about the resilience of companies that collectively employ millions of workers in the U.S. and abroad.
>>>Read More
Vote Now | Elon Musk Calls ESG 'is a Scam'. What Do You Think?
Elon Musk isn't pleased after
$Tesla
(
TSLA.US
)
$
was dropped from an equity index that tracks environmental, social and governance principles (ESG). Musk lamented that
$Exxon Mobil
(
XOM.US
)
$
, one of the world's largest oil and gas companies, remained in the index.ESG is a scam. It has been weaponized by phony social justice warriors, said Musk.
>>>Read More
Cisco Plunges After Forecast Wrecked
$Cisco
(
CSCO.US
)
$
tumbled as much as 19% in late trading after warning of a sales decline in the current quarter and slashing its annual forecast, blaming disruptions stemming from Chinese lockdowns and the Ukraine war.
Sales will dip 1% to 5.5% in the period ending in July, the company said Wednesday in a statement. Analysts had predicted growth of nearly 6%, according to data compiled by Bloomberg. Cisco's earnings forecast also was short of Wall Street predictions.
Used Cars Become an Expensive Problem for Online Dealers Like Carvana
Ernie Garcia III wants to do for used cars what Jeff Bezos did for books, but disrupting the sale of 5,000-pound SUVs is proving far more challenging than peddling paperbacks.
$Carvana
(
CVNA.US
)
$
, the internet-based used-car dealer Garcia founded in 2012, has become a poster child for pandemic high-flyers whose stocks have plunged back to earth.
Over the past nine months, Carvana has seen 92% of its market value vanish, taking with it the majority of a fortune amassed by Garcia and his father, a major shareholder. Now the company is pivoting from its growth-at-all-costs strategy toward a more cost-focused approach to restore investor confidence and regain its operational footing.
Saudi Public Fund takes 5% stake in Nintendo
Saudi Arabia's Public Investment Fund has deepened its bet on videogames by taking a 5% stake, worth about $3 billion, in Japan's
$NINTENDO CO LTD(NTDOY.US)$
.
In a Japanese regulatory filing, PIF said it held just over 5% of Nintendo as of March 31. It said the stake was purely an investment, suggesting it didn't intend to try to influence the company's strategy.
Read More >>
Elon Musk's Pursuit of Twitter Leads to Complicated Next Steps and Legal Questions
In the classic hostile takeover, an aggressive acquirer pursues a reluctant quarry. But Elon Musk's bid for
$Twitter(TWTR.US)$
appears headed to a bizarre place: Could Twitter force him to buy a company he might not actually want?
Whether smokescreen, negotiating tactic, genuine concern or flight of fancy, Mr. Musk's insistence that Twitter is overrun by spam bots has upended a deal that was eccentric from the outset and left both sides in difficult positions.
Read More >>
Source: Bloomberg, WSJ, MarketWatch
Disclaimer: Moomoo Technologies Inc. is providing this content for information and educational use only.
Read more
18