Will I finally be a proud owner of FUTU shares at $21 per share?
Had been selling PUT on FUTU for the longest time already and seem like this time, I might finally get it



If I manage to buy it at 30 next week my cost basis is only 21 per share hahaha cause had collected 904 in premiums from selling PUT

time to look for more deals in this bear market but also scared of nuclear war also leh. hmmmmm
on May 10: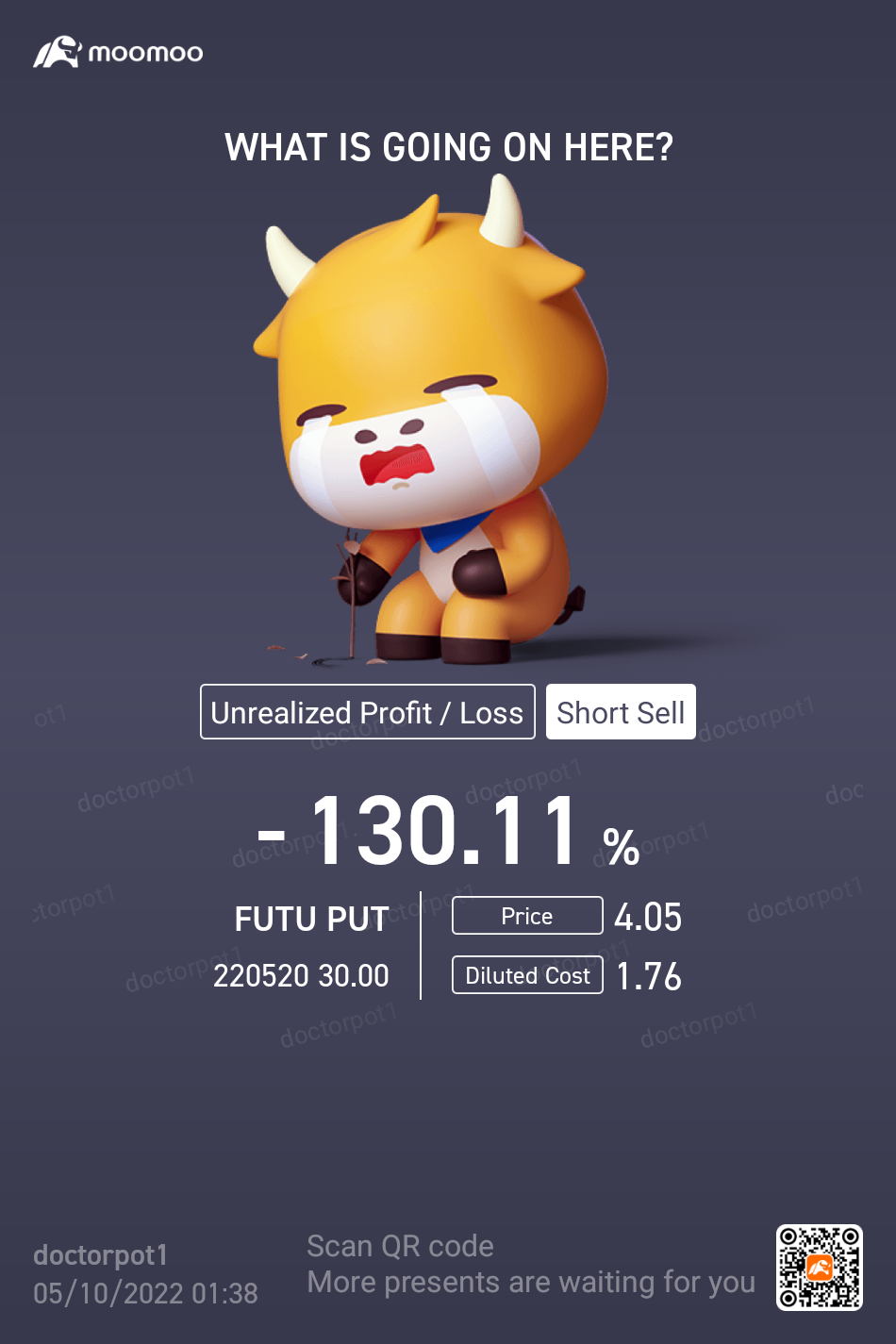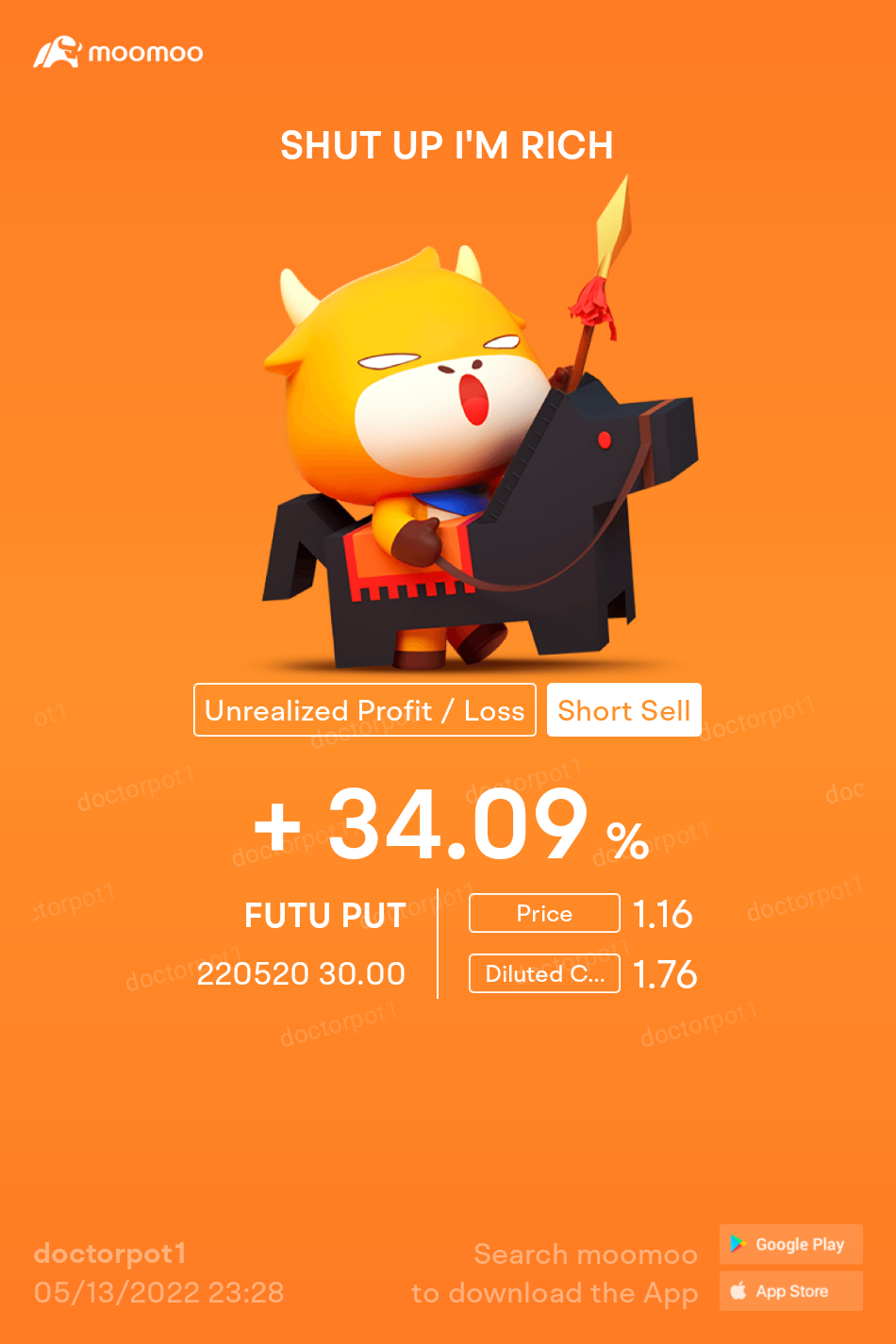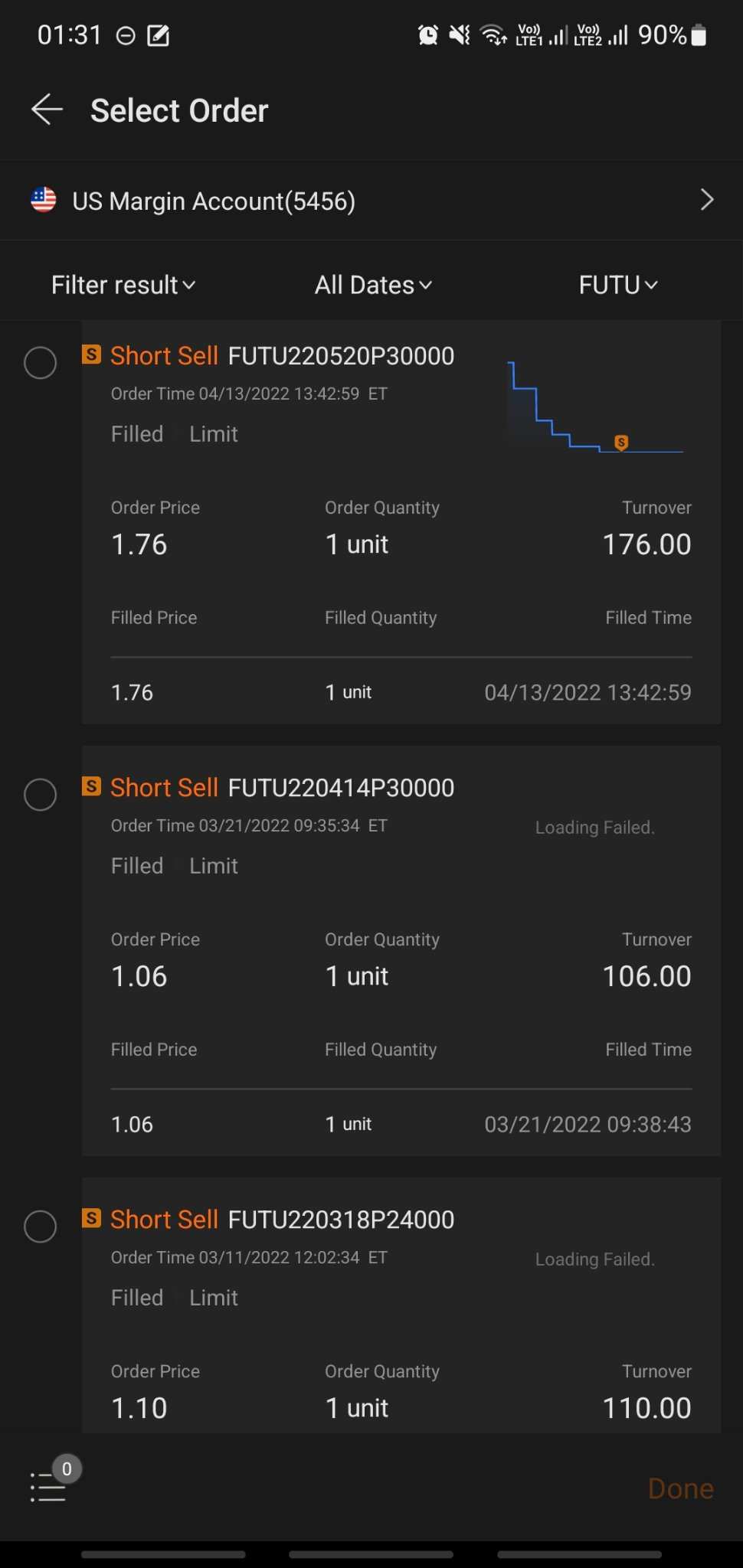 got a lot more below lazy take photo hahaha 😆
Disclaimer: Community is offered by Moomoo Technologies Inc. and is for educational purposes only.
Read more
9