Bitcoin could tumble below $30,000 this year as the crypto bubble pops, Invesco says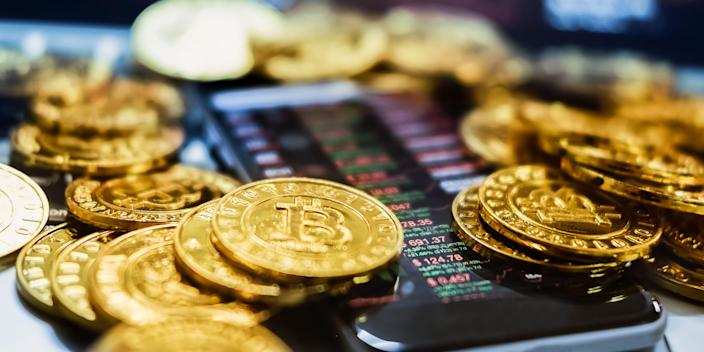 $Bitcoin
(
BTC.CC
)
$
could tumble below $30,000 this year as the air comes out of the crypto bubble, according to Invesco's list of "improbable but possible" outcomes for 2022.
"The mass marketing of bitcoin reminds us of the activity of stockbrokers in the run-up to the 1929 crash," Paul Jackson, the US investment company's global head of asset allocation, said in a note Monday.


"We think it is not too much of a stretch to imagine bitcoin falling below $30,000 this year," Jackson said, adding he believes there's at least a 30% chance of it happening.


$Bitcoin
(
BTC.CC
)
$
soared in 2021 from around $33,000 at the start of the year to as high as $69,000 in November, before falling to end the year at roughly $46,000. The world's first and biggest cryptocurrency has since slumped further to trade at around $42,319 as of Monday, according to prices on the Bitstamp exchange.
Disclaimer: Community is offered by Moomoo Technologies Inc. and is for educational purposes only.
Read more
8