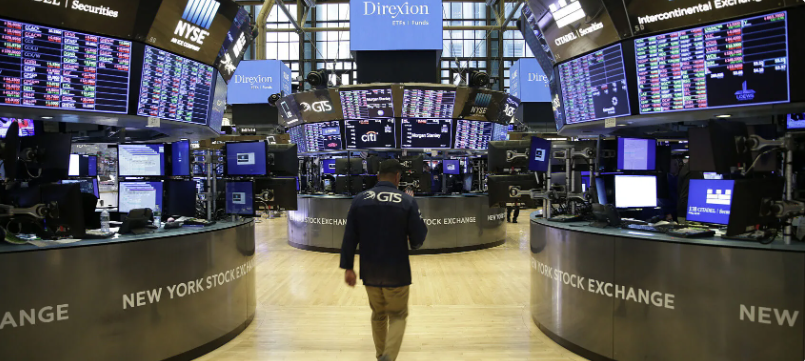 Since 1941 the US stock markets have seen 14 bear markets, ranging from just a month-long to a little over a year and a half. When people start to see the stock market downturn and receive the 'bear market' designation, it can cause many to feel anxious about their investment possibilities and their performance on the stock exchanges. Investors should prepare for the possibility of these downturned markets throughout their investing careers and know how to respond to these situations to maximize the opportunity.
While a bear market can make it harder for investors to generate profits from stocks, it is not impossible. Short selling can provide investors with opportunities to generate profits when handled correctly, particularly when they are data-backed investment decisions.
We will explore what you need to know about identifying a bear market and how you can use the data provided by the moomoo to optimize your short-selling investments and produce profits, even when faced with a downturned market. and produce profits, even when faced with a downturned market.
How can you identify and prepare for a bear market?

A bear market is indicated by an extended period of investment price declines. Often investors define a bear market by securities' pricing falling at least 20 percent, particularly when this decline is paired with an overall pessimistic investor outlook.
The wide variety of factors that can spark a bear market means that investors need to stay alert to the changing investing environment and be aware of potential signs that a bear market may come. Tracking investment and business news through the moomoo app can help trade investors stay current on the latest updates that impact stock prices and market trends.
Noticing the beginning of a downward track, tracking market data, and attending to the overall investor sentiment can all provide valuable insight into the start of a bear market. You can then adjust your trading investment strategy to help you remain profitable and protect your finances.
How long does a bear market last?

A bear market can last from just a few weeks to a year or more; the time can vary. For an investor, the greatest danger is once the market becomes bearish, there is no way to know how low it will fall or how long it will last. Therefore, it is important to carefully prepare and monitor your investments to make sure that you make the best possible decisions with the information available. Short selling is just one option for investors to continue to make gains during a bearish market.
What does it mean to short sell?

Short selling is a common investment option for people who want to make money despite a bearish market.
This strategy can work well for investors, but it requires a lot of data to make the best decision possible. To get started, investors want access to information about the current state of different stocks, the projected numbers for the stocks that interest them, the number of trades being made on the stocks, and at what prices.
How moomoo can help you take advantage of short sales

moomoo offers a wealth of information that empowers you to make short-selling decisions. You have access to daily short-sell volume data, and it is the most frequently updated data on the market. App users can access daily short sales data of individual stocks in Hong Kong and the US, allowing you to see the data on short sales at the deadline and not-yet-closed positions.
Typically, a high volume means that investors are bearish on the stock in the market outlook. If the stock's short-sale volume rises sharply, the stock has a larger chance of seeing a short-term decline. As an app user, you can then take this information and use it to gain insight into the short sale volume seize potential opportunities to produce your own short sale.
However, it is important to note that this correlation is not a guarantee. A high volume of short sales does not inevitably mean a drop will come because many factors can impact the stock price. Therefore, it is not possible to judge a stock price using only one indicator. For example, if the stock price continues to rise for various reasons, the short sale attempts may not be successful. Those investors will have to buy back the stock sold at a high price, which will ruin their profit attempts. In these situations, a short squeeze can occur.
Short selling data and long-short market sentiment data offered through the app can help investors watch the stock price trend and anticipate how the stock will perform moving forward. They can then make the optimal decisions for using short selling in a bearish market, optimizing their investment strategies.
The news options within the app also allow investors to monitor the latest developments impacting the stock. Staying on top of stock news can help users better predict stock developments and the direction the stock will likely head.
moomoo can help you optimize your stock trading strategy

Making money in a bear market can be done with careful data collection. While there are no guarantees regarding stock prices, data and access to a large community of investors can help people make better decisions with their stock strategy. For a thorough investment strategy, which includes a solid course of action when faced with a bear market, seeing how to incorporate this opportunity for profits through short sales empowers investors to take advantage of various situations.
Connecting with investing peers can help you gain better insight. The moomoo app connects investors in a forum-like atmosphere to ask questions, discuss stock investments, market conditions, and gather information surrounding particular stocks of interest. When you combine all of that information with the wealth of data, you improve your short-selling strategy, ultimately boosting your confidence in your stock market trades.