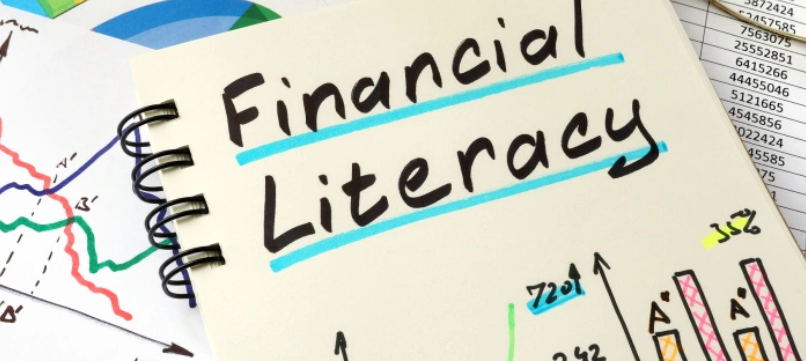 To celebrate Financial Literacy Month, moomoo encourages everyone to utilize moomoo's educational resources to improve their financial knowledge and manage their investments more confidently.
What is one of the first challenges you will face when you decide to start investing? If you said, "finding stock education," you agree with many of our countless investors.
You know that you need background knowledge and understanding to make effective investment decisions, but enrolling in quality, comprehensive stock market investment courses can be costly. This may appear impossible, creating a barrier to achieving your investment goals. However, when you start putting your money into investments, you want to know that you are making educated decisions for your investment goals. You feel stuck.
While paying for expensive courses might create a significant hurdle for many new investors, there is another way to succeed. You can get the education you need for free with the moomoo app.
Stock investment courses for success

Moomoo offers stock investors free lesson courses on topics such as:
Stock tips for the beginner or advanced traders

Guide to stock investing

Fundamental analysis

Technical analysis

Investing ideas
These free and professional-level stock investment courses allow investors to dive deeply into the investment topic at hand. You will learn the terminology involved, what you need to know about the topic, how to incorporate it into your stock investment strategy, and how to build your investment portfolio to suit your goals. We believe these courses provide you with the information you need to move forward with your investments.
However, what you may find even more intriguing is that our investor community finds these classes engaging. In other words, they keep you involved and prepare you for your investment potential.
Broaden your horizons and prepare for the investment market

With moomoo's online investing courses and library, you have access to first-rate, introductory classes such as:
Must Know Before Investment

Understanding Markets (with different sections for Economic Indicators and The Federal Reserve)

Stock Investing 101

EFT Strategies

Option Education
Each stock investment course is not just for beginners; it is designed for all investor skill levels. The information provides a pragmatic understanding of the topic at hand, preparing you to participate in the world of stock investing.
We believe you will broaden your horizons and expand the areas of the stock market where you feel confident and comfortable making educated investment decisions. These courses are not designed to familiarize you with the principles and functionalities of the market but to equip you to make wise investments yourself.
Explore our courses listing and see what brings so many investors to our investment courses.
Courses to prepare you to get the most out of the moomoo app

You may understand the stock market, but do you know the app?
For many investors, one of the advantages of using the moomoo app is getting access to free investment education such as courses and webinars for beginners and we also have a community of 17M+ investors worldwide. The courses and tutorials prepare and help you understand the stock market, and they also guide you on how to get the most from the data, information, and community provided through the moomoo app.
With moomoo, you can actively trade in the U.S. and the Hong Kong markets. The moomoo educational courses will prepare you to thrive in these areas. When you see the incredible amount of information provided by the moomoo app, including the Level II market data, industry tracking, and the data surrounding stock options, you should be confident to use that insight to implement your investment strategy.
Get the stock market courses you need to increase your investment knowledge further

If you want to take your investment strategy to the next level, you know you need the right data and knowledge to make that possible. See how moomoo can help you find the courses you need to understand your investment options better and make the decisions that may help you grow your portfolio. Then, it is time to move forward and seize your investment options.
Get started now with your moomoo courses by downloading the moomoo app.
Moomoo is a professional trading app offered by Moomoo Inc. In the U.S., investment products and services on Moomoo are offered by Futu Inc., Member FINRA/SIPC.  In Singapore, investment products and services are offered through Futu Singapore Pte. Ltd., regulated by the Monetary Authority of Singapore (MAS).  MAS has not reviewed this advertisement. Moomoo Inc., Futu Inc., and Futu Singapore Pte. Ltd are affiliated companies.
Any illustrations, scenarios, or specific securities referenced here are strictly for illustrative purposes. The past performance of an investment does not guarantee future results. Investing involves risk and the possibility of losing money.