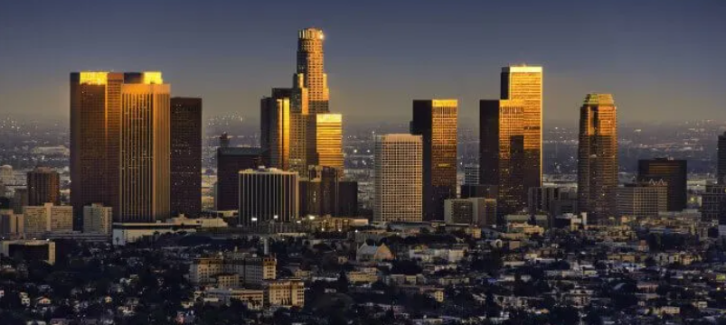 How to Buy Stocks Online Without a Broker– Self-Directed Trading
Technically, you cannot buy stocks without a broker. However, you can take part in self-directed trading by using a broker-dealer platform. Stock trading without the typical broker can help you avoid hefty brokerage fees while still participating in the stock market.
If you feel ready to start investing in the stock exchange, we will explore your options and steps you should follow to help you succeed without relying on a personal broker.
Step 1. Determine the type of trading account you want to use
To begin stock trading, you need to determine the type of investment account you would like to use. If you want to have the tools and resources available to help you navigate your investments, then using an online brokerage platform like Futu, Inc., might be in your best interest. Once you select an option, you will need to set up your account. You can then transfer money from your bank account to have funds with which you can get started.
Step 2. Research the companies from which you would like to purchase stocks
Research and choose the stocks you would like to invest in. Take your time to research and read the different stocks that interest you, including any recent business press releases and the letters the business issued to their shareholders. This can seem a bit overwhelming for those without formal financial training, but you have several resources available to help.
Step 3. Determine your budget and pick a stock
If you plan to invest in multiple companies, consider how much of your budget you want to put into each organization. Allocating your budget will let you see how much stock you can afford to buy in a given company.
It is important to note that some companies, particularly if you use an online broker, will allow you to buy fractions of stock. Fractional shares can provide investors with a great option for companies that carry exceptionally high stock prices. Thus, allowing you to start investing with the organization on a smaller scale.
Once you have determined your budget, it is time to actually pick a stock.
Successful traders like to use stock screeners to help find patterns and have the data to make trades based on what the stock will likely do. Depending upon the strategy there are a few important pieces of data that help determine what stock to buy or sell. Sources of information that traders look for include:
Trade index volume. Trading volume will tell the investor how often the stocks are traded, indicating investors' interest in the stock. A high level of interest will likely indicate that larger movements will likely happen with the stock soon – opening trading opportunities.

Growth earning

Peer to peer company strengths

Market news and opinions

The amount of liquidity of the stock

The level of volatility in the stock
When you are ready to pick a stock, moomoo can help with one of the best free stock screener apps available. This is a great tool to use when doing stock research.
Step 4. Buy your stock
Now that you know what you want to buy and how much, make your purchase. If you use an online brokerage, you can typically track your investment using a single platform and watch its performance. The platform will also deliver your communication from companies to their stockholders and similar resources so that you can stay updated on your investments.
When you are ready to make your purchase, you will have a choice. There are two main orders: a market order and a limit order.
Market orders are filled right away. These orders indicate that you are ready to buy and sell stocks at a price currently listed. Keep in mind that prices can change within seconds, which means you want to pay close attention when buying and selling.
Limit orders are filled when the price gets to a certain point. For example, if you want to buy a stock at $50 but currently valued at $60, you can place a limit order indicating that you want your order executed when it drops back down to $50. These orders will expire after a certain amount of time. Keep in mind, that a limit order does not assure a specific execution price, but that the order will fill at the limit price or better.
The key to getting started in this process lies in understanding your investment options and the steps you need to take to maximize your chances of success. We will walk you through the basics of what you need to know before you open your first investment account.
Your Guide to Self-Directed Stock Trading Online
If you want to get started with online stock investments, you have three main options for buying as a self-directed investor.
Method 1: Buying Directly From The Company
Your first option is to buy stocks directly from the company itself, known as a direct stock purchase plan (DSPP) or direct investment plan. In other words, you will need to know precisely what companies you want to invest in and then determine the protocols for buying shares in the company through their own platform. Direct stock purchases certainly have their benefits and drawbacks.
Pros of DSPP Programs
On the plus side, you do not have to worry about paying any brokerage fees, and sometimes companies will even offer discounts when you invest with a direct purchase plan.
Cons of DSPP Programs
The lack of flexibility can be a major drawback, however. You cannot manage investments with multiple companies from a single platform, and it can take more time to buy and sell the individual stocks, which can slow down investors who want to take quick action.
Method 2: Opening A Dividend Reinvestment Account
A dividend reinvestment plan can help you build your investment accounts passively. With these accounts, you will buy stock directly from the companies.
Pros of DRiP Programs
This time, however, any dividends you earn from the company automatically get reinvested and used to purchase more stock. This can work well for people who want to hold onto a particular company for an extended period.
Cons of DRiP Programs
Because not all businesses that provide DSPPs also provide DRiPs, your pool of options is narrower.
Method 3: Using An Online Brokerage Account
An online brokerage account can be an excellent choice for people interested in buying stocks without a traditional broker. These accounts offer you a straightforward setup, similar to opening a bank account.
Pros of Investing with an Online Broker
Using a platform, allows you to buy stock in a variety of companies and can then monitor, buy, and sell them from a single source.
Many online firms have even eliminated commissions. You get a variety of investing resources right at your fingertips without any pay.
You also can often gain access to a trading app for convenient access to your trading platform and track your stock purchases on the go.
Cons of Investing with an Online Broker
Online investing can give investors a lot of choice and freedom, but without the expertise of qualified financial professionals, some investors might be left to research and form a strategy on their own. For some, this might feel stressful and overwhelming.
Understanding the different types of investments
As you delve into this world of investing, you will likely encounter various terms and types of investment accounts, such as stock options trading, exchange-traded funds (ETF), and mutual funds. If you want to create a quality diversified investment account, you want to make sure you understand what these different terms mean.
Mutual funds refer to companies that pool together money from several different investors.
ETFs can be bought and sold by investors similarly to stocks. However, these securities follow an index, such as a commodity, rather than functioning as an individual stock.
Stock options, unlike other types of investments stocks serve as a more advanced trading instrument and operate a bit differently. Options require significantly more risk tolerance than typical stocks. Thus, investors who want to get started in options trading may have to go through more steps to prove that they have the assets and understanding to manage these investments effectively before their account receives approval.
Stocks also consist of buying a small piece of a publicly traded company. It is a concrete idea with a definite value that will rise and fall based on the company's performance and different market factors.
Get started with your online stock investments
Your stock investments can help you build your retirement portfolio and see steady returns on your investment. Thanks to the variety of online options available now, you can participate in the stock market without relying on a costly traditional broker.
The moomoo stock trading app is backed by Futu Inc, an online broker-dealer, and is a professional trading platform packed with AI-powered trading tools and real-time data analysis. If you want to become an active trader, download the app, create a profile, and see what trading can do for you.