Snowflake Inc.- 3 Things To Know
But what does this company do?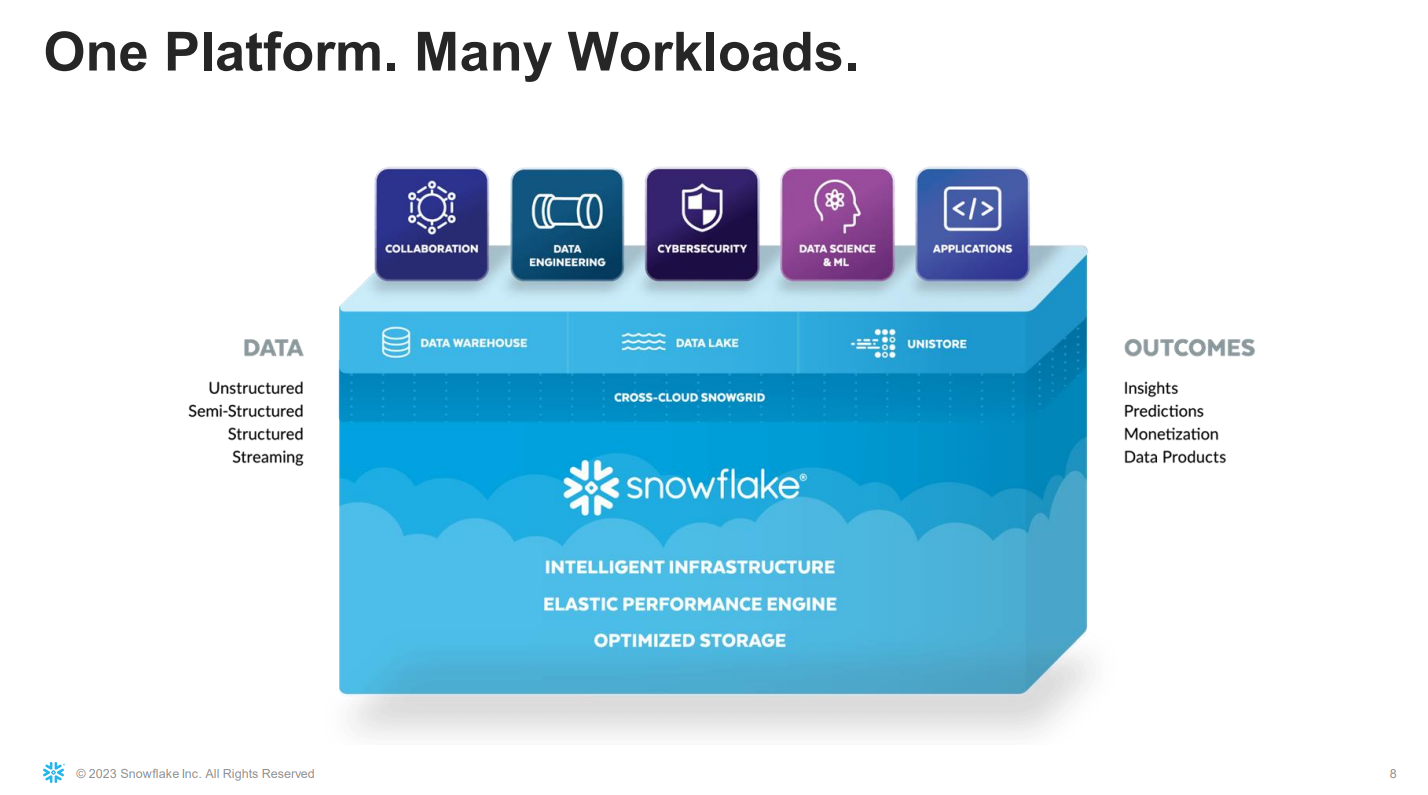 Snowflake Investor Presentation
Snowflake is in the business of data storage and analytics.
While most of us know how to store data, be it documents, raw spreadsheets, or even images on our cloud drive, Snowflake takes it a step further, by allowing corporate users to store and analyze data using cloud-based hardware and software.
2. From data storage to analysis and beyond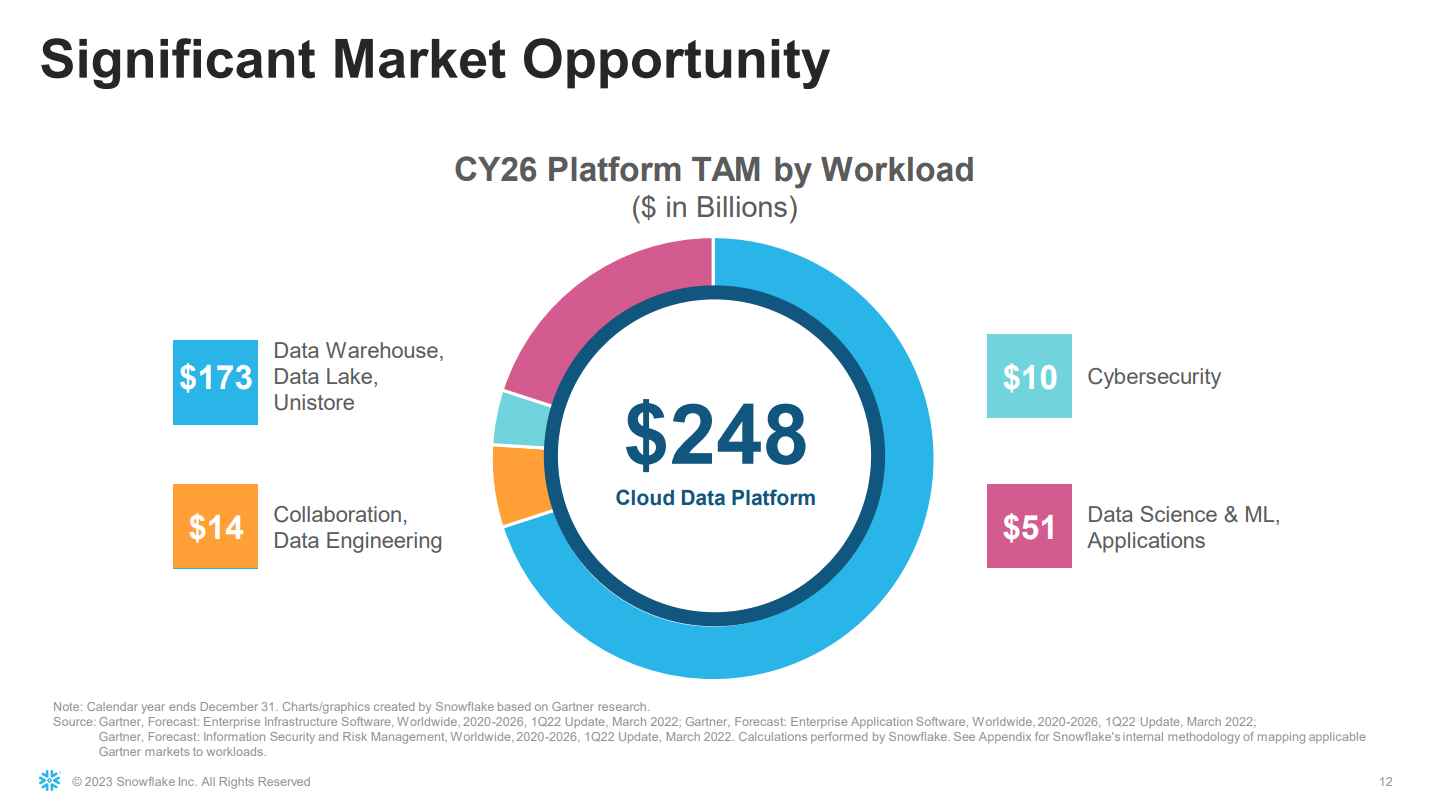 Snowflake Investor Presentation
There is a saying that "data is the new gold".
There are some truths to it.
So to store this new gold, you need storage spaces. This is where Snowflake's Data Warehouse, and Data Lake comes to the picture.
On top of that, this new gold can be utilized for collaboration and data engineering.
This may even lead to data science & ml and even applications.
Lastly, to ensure everything is protected and guarded, you need security.
Snowflake currently has a dip in all 4 categories right now.
3. It is still growing strong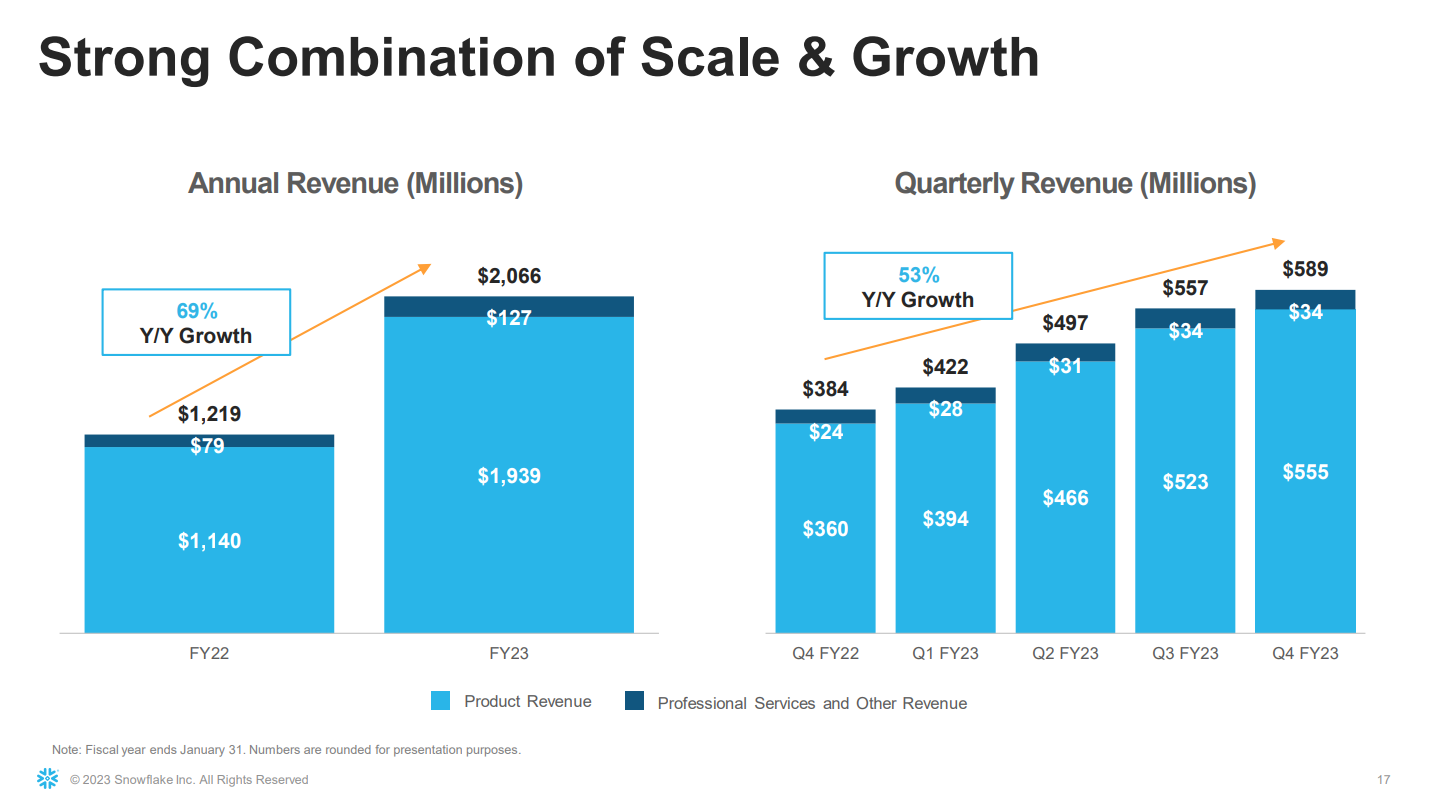 Snowflake Investor Presentation
Snowflake has been a hypergrowth stock. Its topline grew  69% from FY 22 to FY 23.
In terms of Q4'23 growth versus Q4'22, it achieved a 53% YoY growth.
Does this stock pique your interest?
DISCLAIMER
The information available in this article/report/analysis is for sharing and education purposes only. This is neither a recommendation to purchase or sell any of the shares, securities, or other instruments mentioned; nor can it be treated as professional advice to buy, sell or take a position in any shares, securities, or other instruments. If you need specific investment advice, please consult the relevant professional investment advice and/or for study or research only.
No warranty is made with respect to the accuracy, adequacy, reliability, suitability, applicability, or completeness of the information contained. The author disclaims any reward or responsibility for any gains or losses arising from the direct and indirect use & application of any contents of the article/report/written material
Disclaimer: Community is offered by Moomoo Technologies Inc. and is for educational purposes only.
Read more