Moo Earnings Collections
Views 20K
Contents 116
NIO Q4 FY22 Earnings Highlights
[Rewards] NIO Q4 sales were up, while gross margin contracted and losses widening
Claim your Earnings Season offer by winning
Rewards Points
and discovering
Investment Opportunities!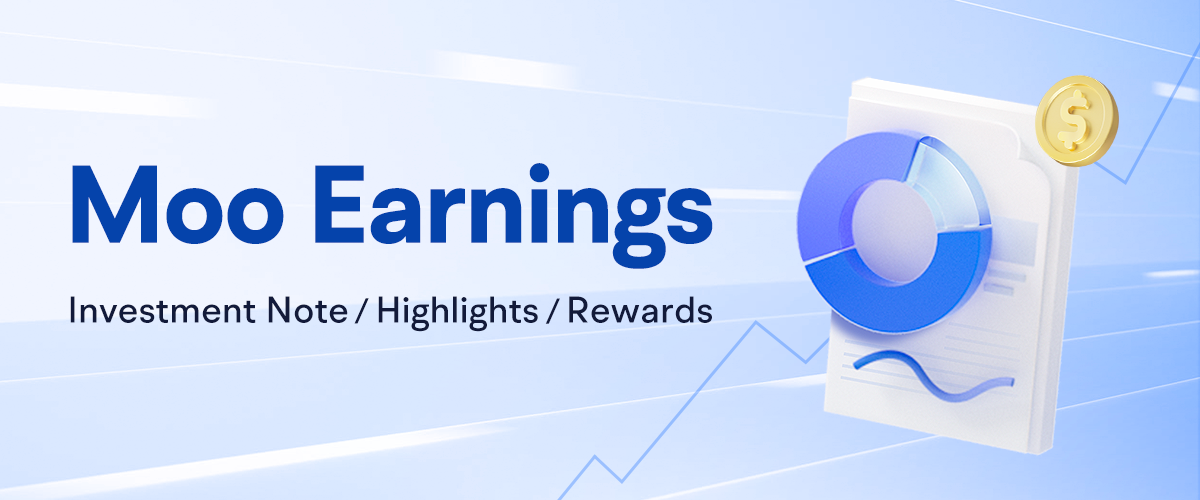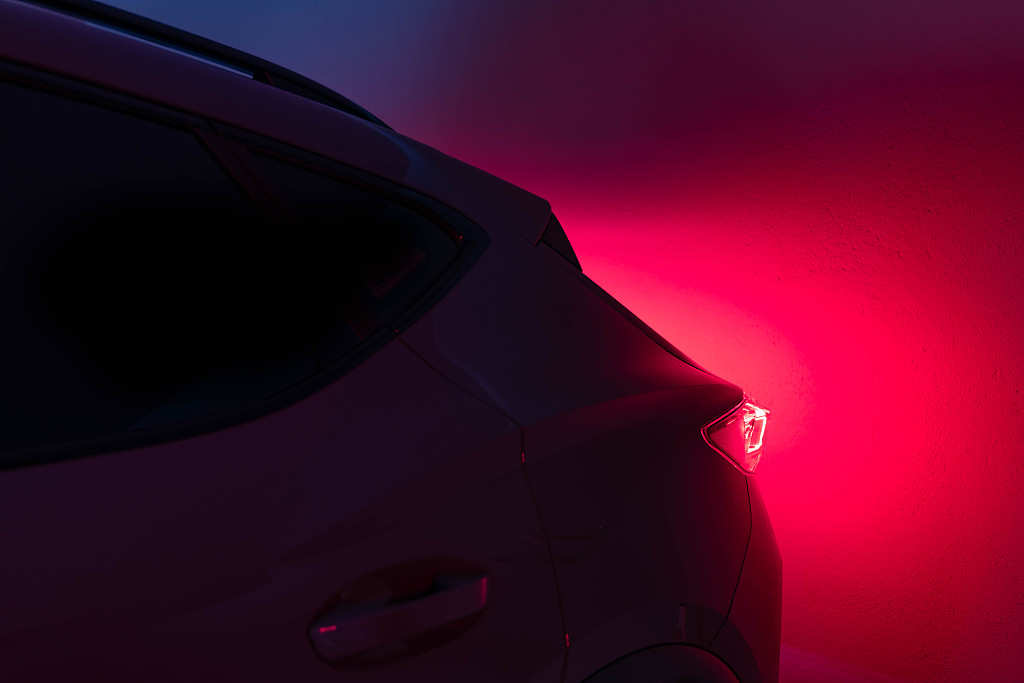 ● NIO
Q4 total revenues were $2,329.0  million, representing an increase of 62.2% YoY (year-over-year).
● The vehicle deliveries were 40,052 in Q4, up 60% YoY. The total deliveries were 122,486 in 2022, representing an increase of 34.0% from 2021.
● Excluding share-based compensation expenses, adjusted net loss (non-GAAP) was $734.4 million, representing an increase of 190.0% YoY and an increase of 44.8% from the third quarter same year.
● Gross margin was 3.9% in Q4 2022, compared with 17.2% YoY and 13.3% in the third quarter of 2022.
● Cash and cash equivalents were $6.6 billion as of December 31, 2022.
● For the Q1 2023 Outlook, vehicle deliveries might be between 31,000 and 33,000 vehicles, representing an increase of 20.3% to 28.1% approximately YoY.
● For the Q1 2023 Outlook, total revenues might be between $1,584 million and $1,674 million, up 10.2% to 16.5% approximately YoY.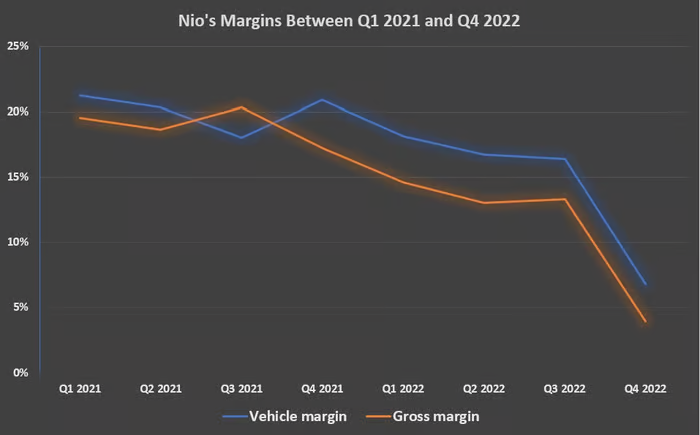 Source: Nasdaq, Inc. 2023
● NIO has ranked first in the premium electric vehicle market segments priced over RMB 400,000 and RMB 300,000 in China with the market share of 75.8% and 54.8%, respectively in Q4 2022, according to the retail sales data from
China Automotive Technology and Research Center.
● NIO launched the EC7, an electric flagship coupe SUV, and the All-New ES8, an all-round smart electric flagship SUV in December. Both models are derived from NIO Technology 2.0 (NT2.0).
● At NIO Day 2022, NIO introduced the third-generation Power Swap station, which achieves more efficient vehicle-station coordination and can complete 400+ swaps daily, a 30% increase compared with the previous station.
● In 2023, NIO plans to deliver 5 new products based on NT 2.0, deploy 1,000 additional Power Swap stations to improve holistic user experience, and continuously strengthen the competitive advantages.
● In 2023, NIO will focus on improving its execution efficiency, and work in an agile and efficient mode to embrace competition in the global electric vehicle market.
● Vehicle and gross margins plunged YoY to only 6.8% and 3.9%, respectively in Q4. The reasons behind might be the high cost of key components like batteries, and old models' inventory cleanup activities.
By March 1, 2022, NIO shares had
dropped more than 9%
since the beginning of 2023,
behind
the S&P 500 (.SPX), which was
up about 3%
during the same period (Source: moomoo APP).
How do you see NIO currently? What's your opinion or analysis about it? Speak out with mooers and get inspired by sharing!
1) Inspiration Reward:
Based on comment originality, quality and engagement, one mooer can
be awarded 600 points!
The other two mooers will
be awarded 300 points each!
2) Participation Reward:
We will provide
60 points for everyone
who comments here with relevant posts over 15 words. For sure, any comment is welcome!
*You can exchange abundant gifts at the Rewards Club. Comments before March 17 ET will be counted. The above rewards are mutually exclusive.
Comments above are made available for informational purposes only. Before investing, please consult a licensed professional. *Source of data: sec.gov/Archives/edgar/data/1736541/000110465923027041/tm238183d1_6k.htm# This presentation is for information and educational use only and is not a recommendation or endorsement of any particular investment or investment strategy. Before investing, please consult a licensed professional. See this
link
for more information.
Disclaimer: Moomoo Technologies Inc. is providing this content for information and educational use only.
Read more
1
1
40