Update Feb 10
Well, that sell-off yesterday was shocking. It looked like an impulse wave down, which is not good. it retraced to my pivot point, so it needs to start reversing. it can go lower, but it shouldn't go too much lower. If it does, then the structure has changed. 4 waves are meant to make you question the trend and shake out both bulls and bears. I do not see a reversal yet. It is possible that the market topped, I don't think so, but it could be. The only way to really know is if it breaks support and builds lower lows. It started what could be a downtrend. To maintain a bullish outlook, we need to start building higher highs again. We need to break 311 in a few days. We came down and tagged the 18-day moving average, I'm looking for futures to start reversing..... Yesterday, my momentum bands kept wanting to turn up, and every time they did, they got pushed down. It was watching what looked like a capitulation selloff, and that is not normal in a bullish momentum wave. The markets may have entered the "weeds" that I warned about. Here, 295 is a target, but we should have a bullish lift prior to reaching that point if that is the direction. The other theory is that we hit my initial 298-299 target. The wave down to this point has not been a typical 3 wave correction (it could be, but it's wonky), but if it is, it needs to reverse direction and start building higher highs again. This post is quick because my bullish view and price targets
HAVE NOT CHANGED!... yet....
I remain open to all possibilities.... but time has just extended.
THAT'S
WHY YOU GIVE YOURSELF TIME!
everyone always wants a time frame, but time does NOT line up with price. Those are guesses, I can tell you the most likely destination, but the path is its own. Anyways, to finally sum up -
1.) We have hit my 298/299 retrace target (and the 50MA) and begin wave 5 up. This you should know, it should push up with fervor, blowing past 305 and near 307 if not 311. The upside target for this would be 324 (319-330)
2.) This is another correction to the correction. The downside target for this would be 295, maybe as low as 293. This would be preceded by a weak push-up towards 301, maybe as high as 305, and then rolling over.
3.) The market has topped. I doubt this, but it is possible. This would look like 2. (Because
2 looks like a top, I lean towards that scenario).
But rather than stopping at 295, it would pass through that zone with relative ease. The supports are 293 and 288, under 288 and iam waiting to see what kind of structure this is. 260 is the BULL market line.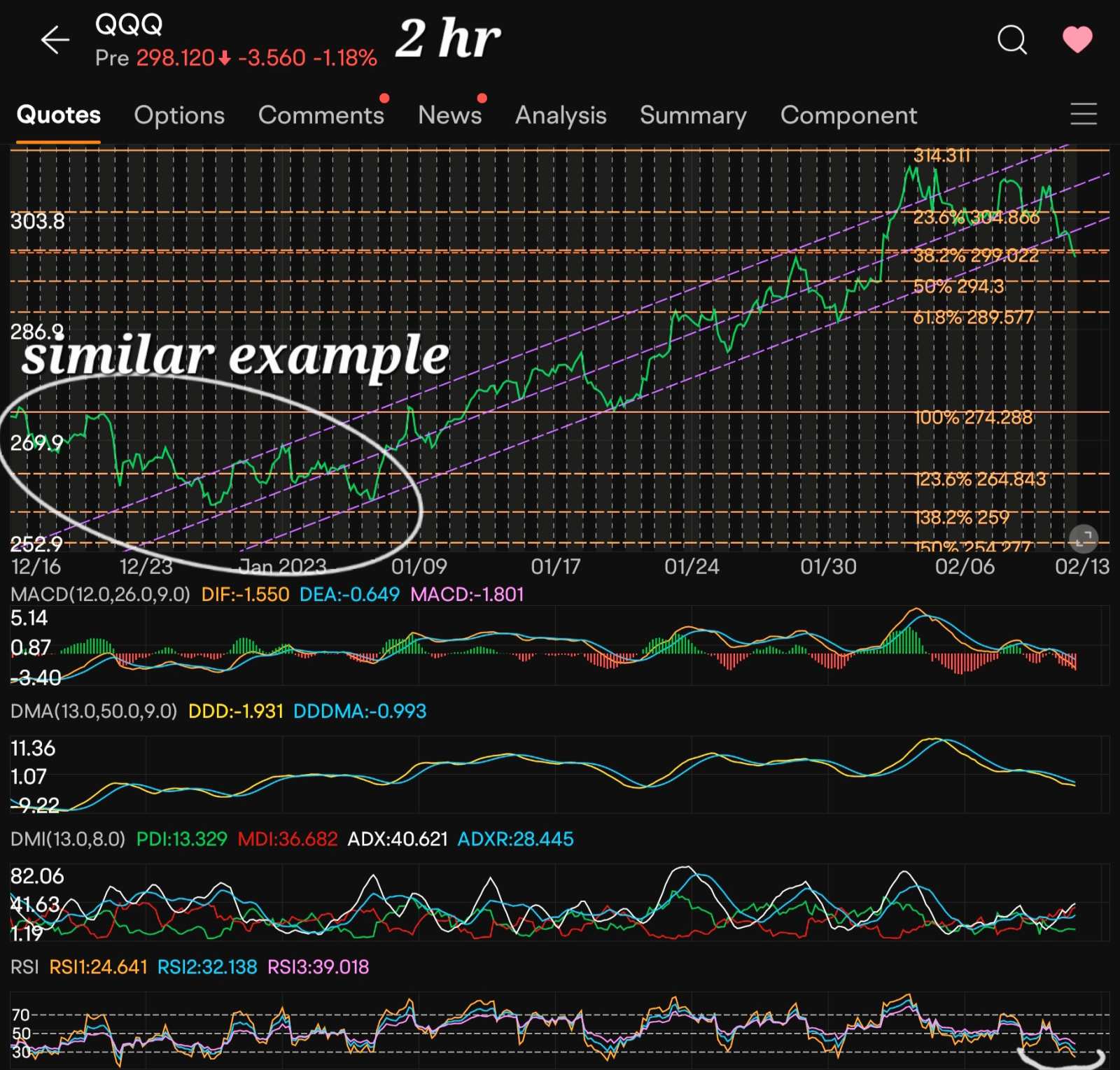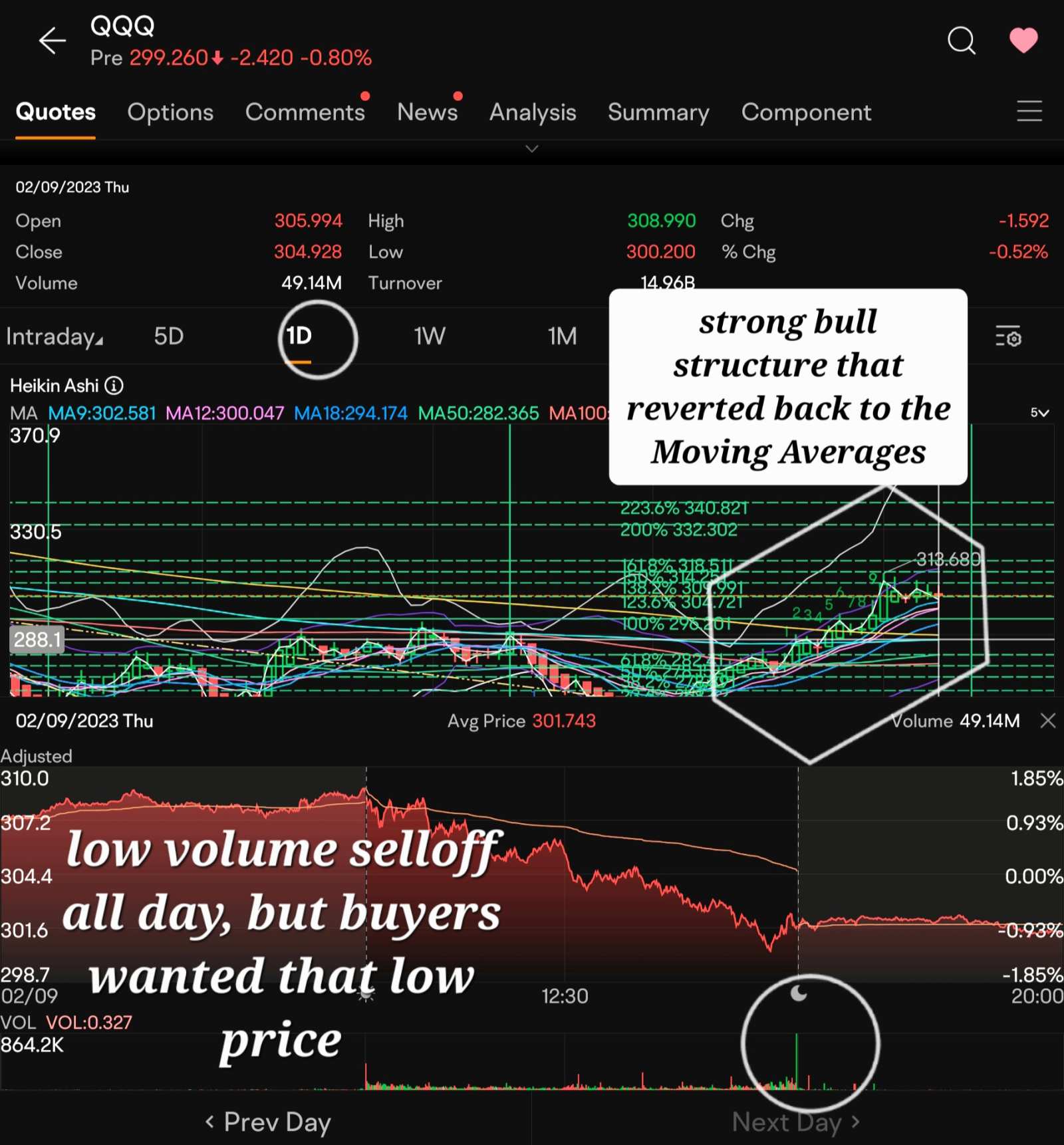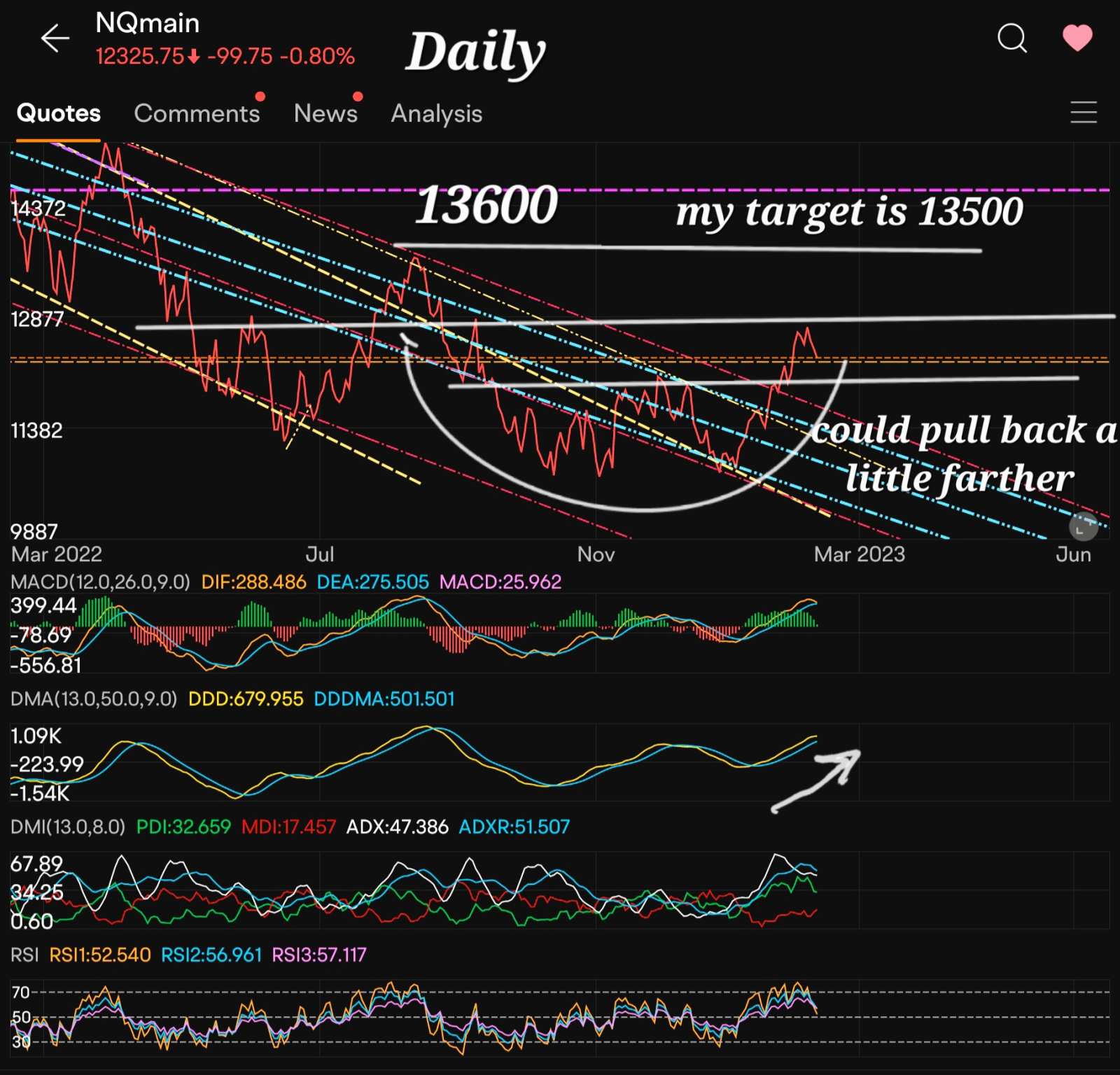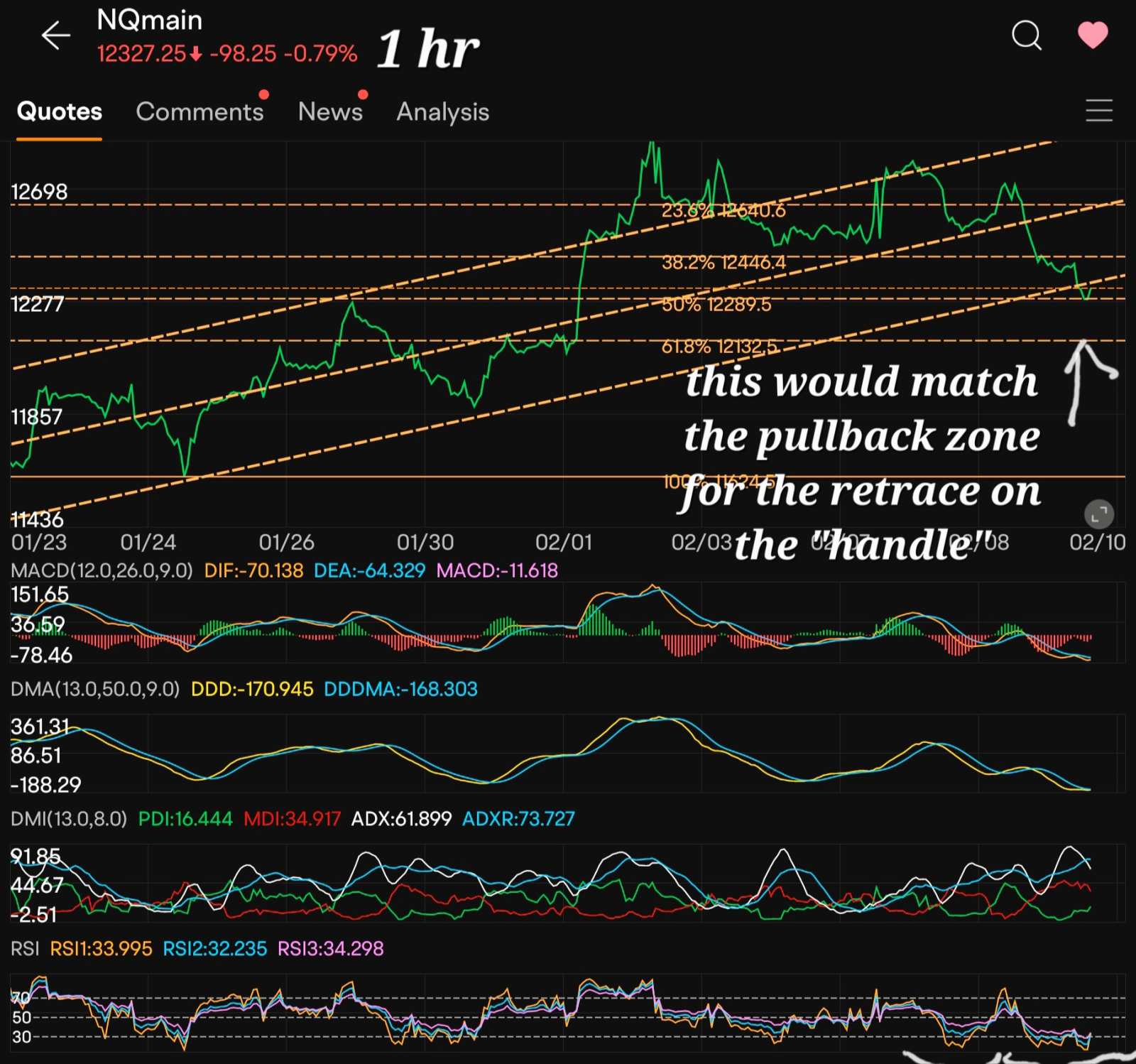 Be Safe, Be Careful, Be Wise and as always
Good Luck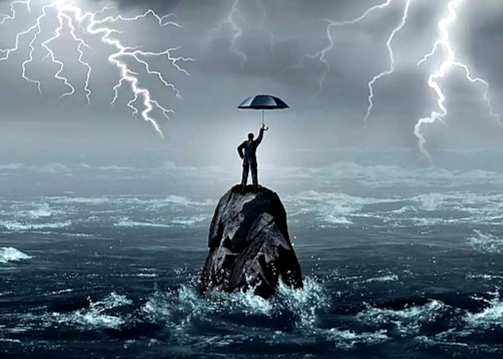 I have NOT sold any positions (just calls), still in it. Still bullish until iam not

$Alibaba
(
BABA.US
)
$
$Tesla
(
TSLA.US
)
$
$Snap Inc
(
SNAP.US
)
$
$Lucid Group
(
LCID.US
)
$
$Cleveland-Cliffs
(
CLF.US
)
$
$VanEck Oil Services ETF
(
OIH.US
)
$
Disclaimer: Community is offered by Moomoo Technologies Inc. and is for educational purposes only.
Read more
2
5
1
27