Dow Jones 30 components- Which sector(s) is strong?
Disclaimer: This is not a stock tip. My post is for information only.
Followed by my previous post, Dow Jones 30 is the strongest US index among three (SPX and IXIC).
Next, let us see which sector within the Dow Jones are showing strength, and these stocks are the potential runner for the next few months and lead the market.
First, let us check the stocks with potential to be in an early bull-run (stage 1 to early 2) or already in bull-run (stage 2).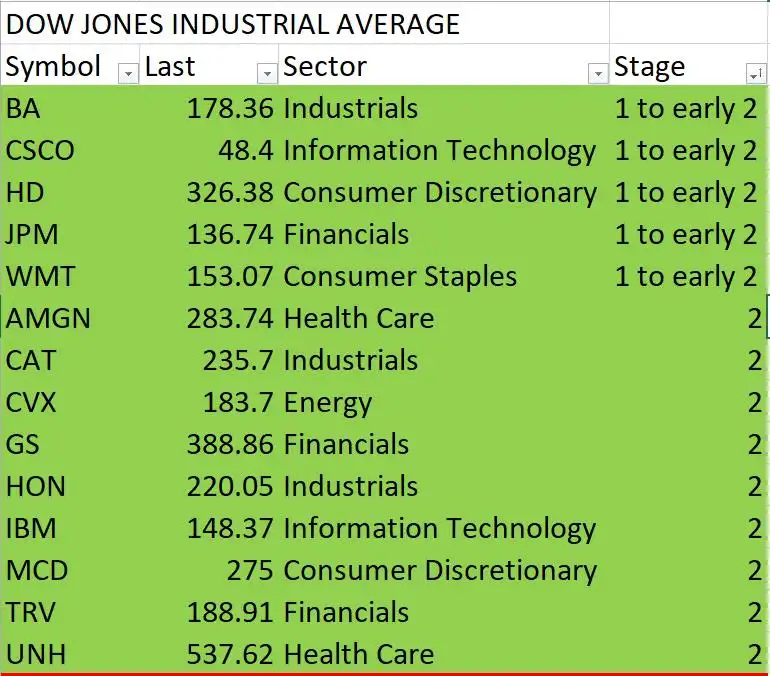 From the list above, what catches my attention is industrials and financials. For the industrial sectors, HON, CAT and BA, part of their business are related in defense sector. This should be because of the Russia-ukraine war.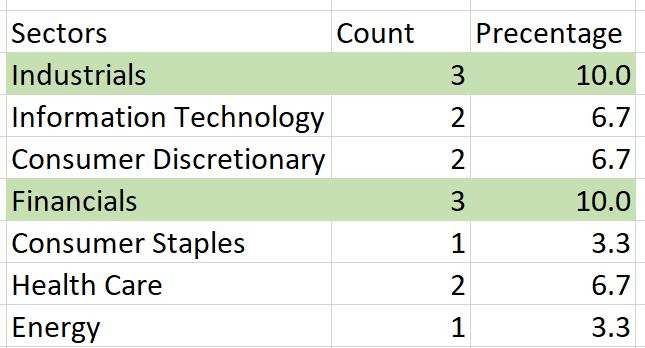 The next one is Financials!Indeed, if we look on some of the companies in financials, they are in a potential bull run. We are not going to talk about the chart in this post, but financial is indeed one of the leaders that I am anticipating.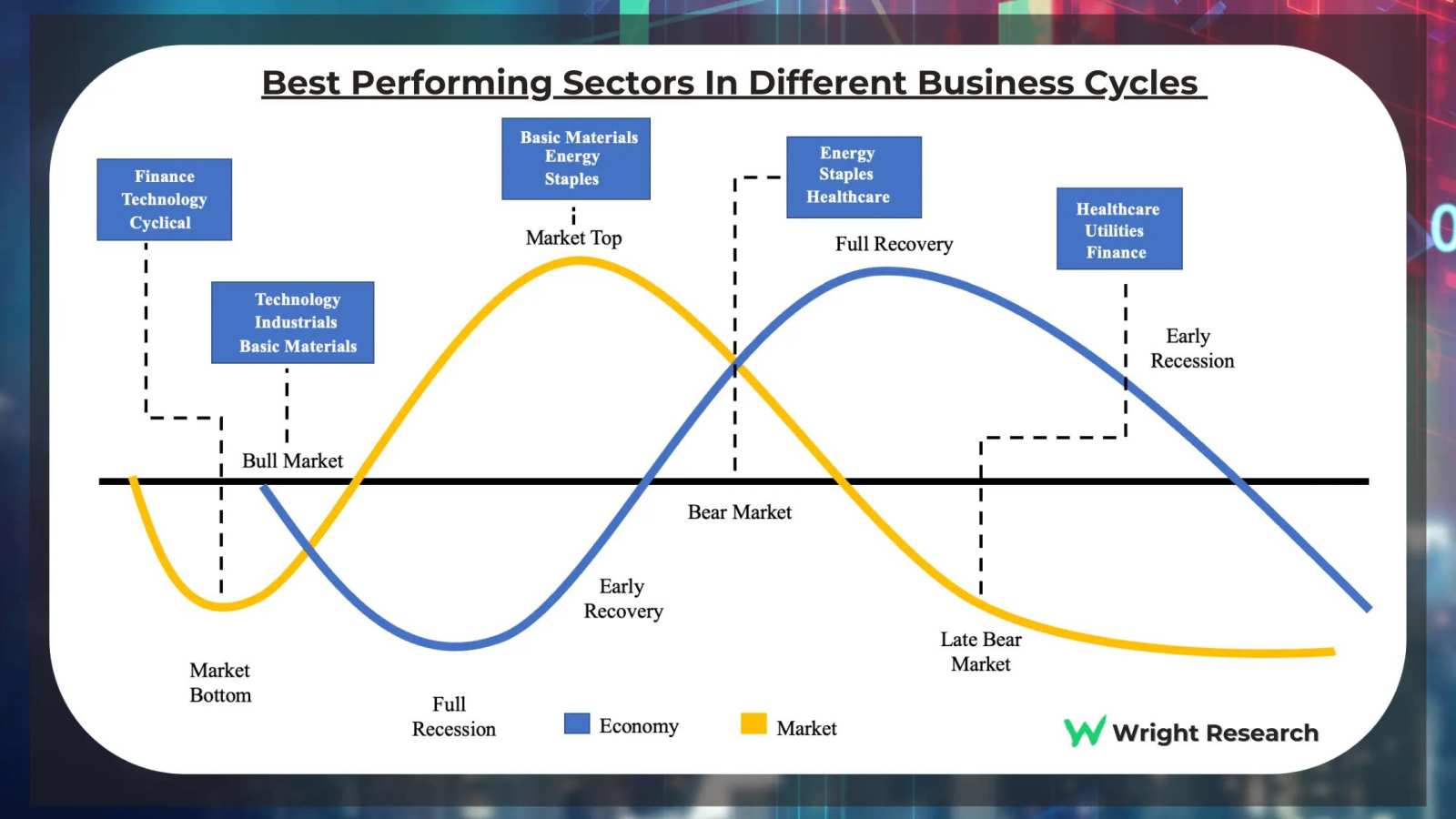 Look on the sector rotation chart. I believe that we are in the late bear market. We first had a strong technology stock run after covid-recovery. Then, energy is at the top, and technology stock tumbled. Next, Healthcare stocks are leading such as Merck. Interstingly, the next sector is utility and finance (late bear market). The model tallies with my analysis that Finance is the potential runner next.
How about the stocks those are still in stage 4 selling phase: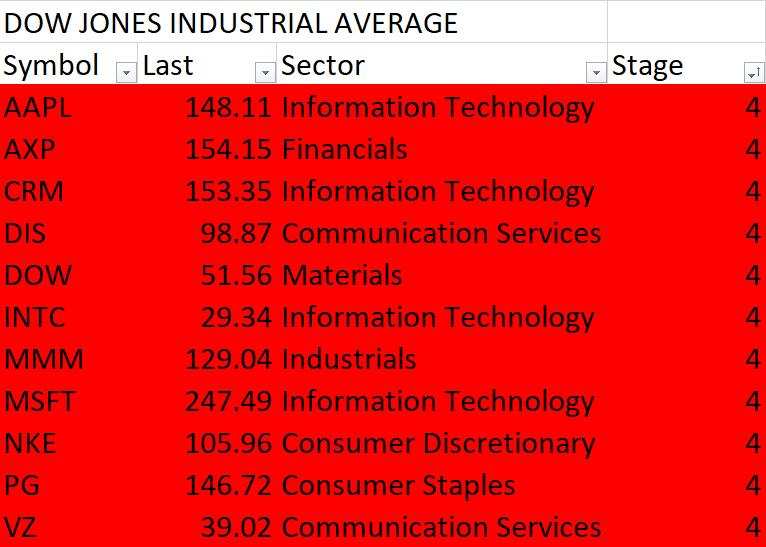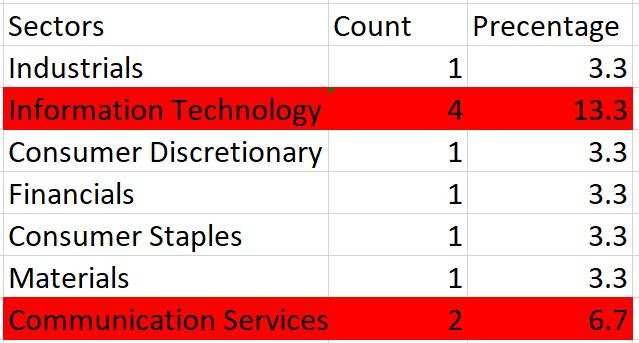 As communication services are kind of technology as well, it is very clear that technology stocks (13.3 + 6.7)= 20% are indeed the weakest performing stocks at this moment. I will skip them at this moment.
Taken together, I am aiming finance stocks now. In my next post, I will talk about the charts of finance sector and the charts.
In fact, I am already eyeing the entries of 1-2 finance stocks.
Please follow my channel if you would like to get my further update.
Moomoo is an app offered by Moomoo Technologies Inc. that provides information about investments. Moomoo Technologies is not an investment adviser or a broker-dealer and it provides neither investment or financial advice nor securities trading services. All contents such as comments and links posted or shared by users of the community are opinions of the respective authors only and do not reflect the opinions, views, or positions of Moomoo Technologies, its affiliates, or any employees of Moomoo Technologies or its affiliates. You are advised to consult a qualified financial or tax advisor for your personal financial planning and tax situations. Moomoo makes no representation or warranty as to its adequacy, completeness, accuracy or timeliness for any particular purpose of the above content.
8