World's Biggest Crypto Fund Hits Record 42% Discount to Value of Bitcoin It Holds
Problems are multiplying for the world's biggest crypto fund as chaos engulfs the industry in the wake of exchange
FTX's shock bankruptcy filing.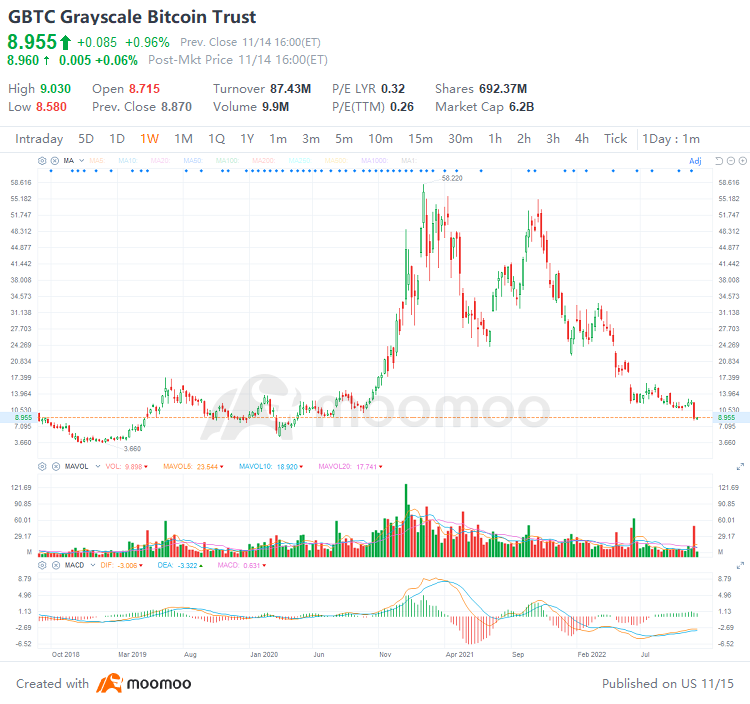 Source: Moomoo
We have a broken product in GBTC that the SEC allows any retail investor to get their hands on. BITO sticking to its NAV is yet another demonstration of the superiority of the ETF structure and adds to the growing list of reasons why a spot Bitcoin ETF should exist."
—— said Nate Geraci, president of advisory firm The ETF Store.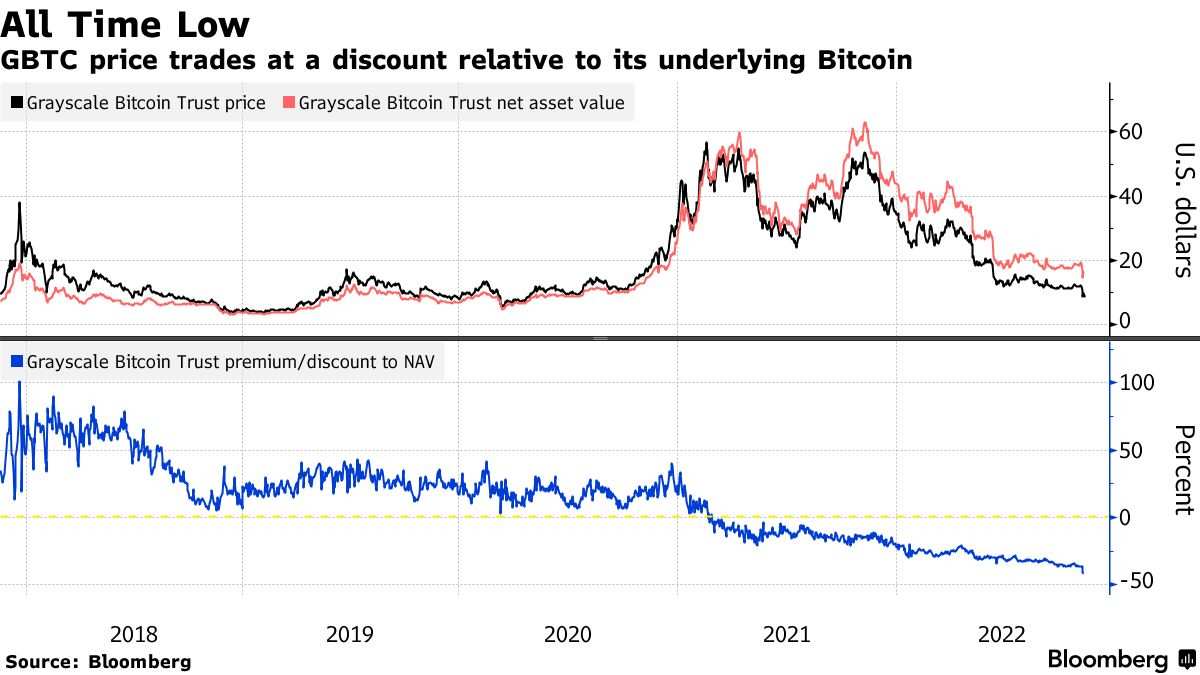 Source: Bloomberg
$ProShares Bitcoin Strategy ETF
(
BITO.US
)
$
has dropped
65%
so far in 2022, similar to
$Bitcoin
(
BTC.CC
)
$
's slide. Though fears about BITO's roll costs -- the expense of having to continually roll forward futures contracts as they expire -- produced much hand-wringing before its debut about the fund's potential tracking error, those concerns have been largely unfounded.
Meanwhile,
GBTC's discount is one of the primary reason why Grayscale has pushed for the trust's conversion into an ETF.
The SEC's denial in June led the firm to sue the agency.
As far as GBTC goes, I don't know what stops this thing from sinking into a further discount. There's also an argument to be made that the widening discount is reflective of a lower probability or at last a longer time frame before GBTC is able to convert to an ETF."
—— said Bloomberg Intelligence ETF analyst James Seyffart.
Disclaimer: Community is offered by Moomoo Technologies Inc. and is for educational purposes only.
Read more
3