"Data is showing there is light at the end of the tunnel for Bitcoin hodlers"
$Bitcoin
(
BTC.CC
)
$
bear market will last '2-3 months max' as On-chain data is showing there is light at the end of the tunnel for Bitcoin hodlers, says LookIntoBitcoin creator, Philip Swift.



I believe we are now at the point of maximum opportunity for Bitcoin. There are numerous key metrics on LookIntoBitcoin that indicate we are at major cycle lows.

We are seeing the percentage of long-term holders peak (1yr HODL Wave), which typically happens in the depths of bear market as these long-term holders don't want to take profit until price moves higher.

This has the effect of restricting available supply in the market, which can cause price to increase when demand does eventually kick back in.
—— Philip Swift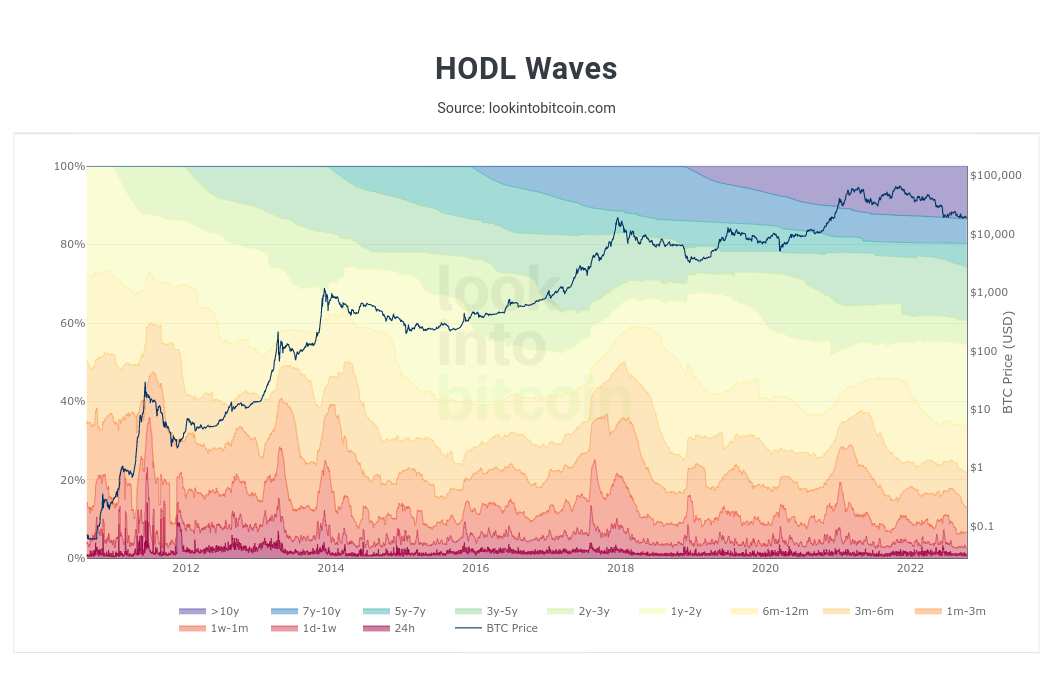 Bitcoin HODL Waves chart; Source: LookIntoBitcoin
We are also seeing metrics like RHODL Ratio dip into their accumulation zones, which shows the extent to which euphoria has now been drained from the market. This removal of positive sentiment is necessary for a bottom range to form for BTC.
—— Philip Swift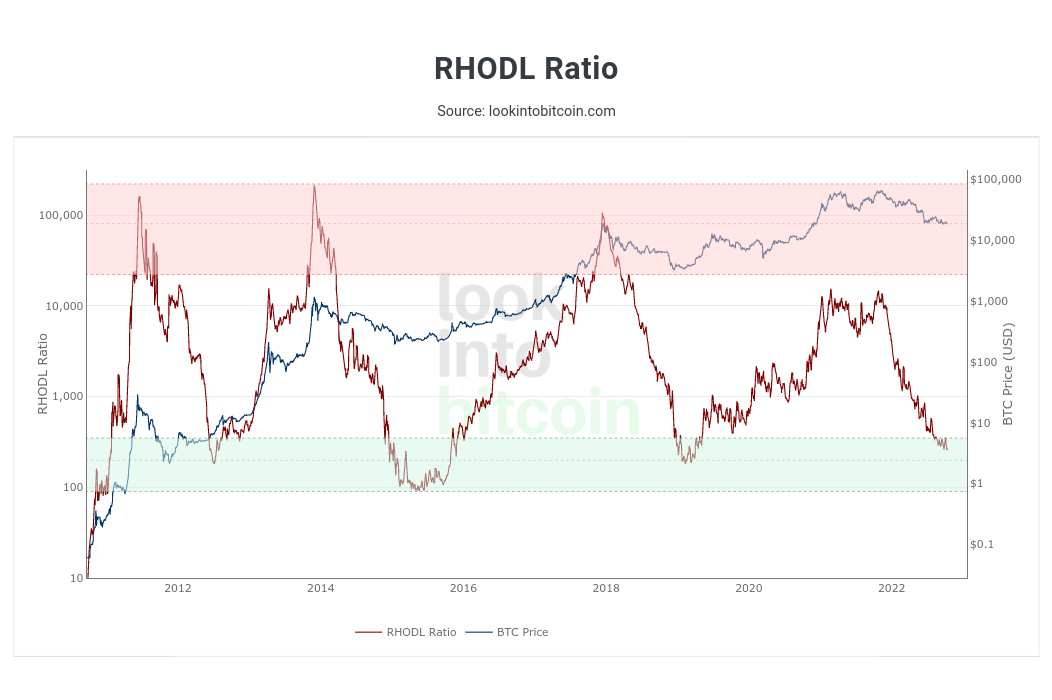 Bitcoin RHODL ratio chart. Source: LookIntoBitcoin
However, Bitcoin could still see another sell-off event as it approaches a fresh bear market low, according to cryptocurrency analyst and popular YouTuber Benjamin Cowan.



According to the analyst, Bitcoin tends to create a bear market bottom when the one-year return on investment metric reaches 0.2. If BTC holders capitulate, Cowan believes that BTC will experience an unexpected and strong rally as soon as the bottom is in place.
If we do see some type of capitulation, we would see some type of strong rally after it because, all things considered, this would have been the typical bottom for Bitcoin. You go sideways at about 70% down for months and months, and then eventually you see final capitulation. This would be your typical bear market bottom for Bitcoin."
—— he said in a YouTuber video.
mooers, what's your view on BTC's future trend?



Source: Cointelegraph, Benzinga
Disclaimer: Community is offered by Moomoo Technologies Inc. and is for educational purposes only.
Read more
7