Who said DOGE has no utility? You can buy Elon Musk's new perfume with DOGE
$Tesla
(
TSLA.US
)
$
CEO Elon Musk, who is also the founder of
The Boring Company
, promoted the company's "Burnt Hair" perfume on Oct. 12. He called the perfume "the finest fragrance on Earth!"
Elon Musk tweeted that his Boring Company is offering
$Dogecoin
(
DOGE.CC
)
$
as a payment option for this new fragrance.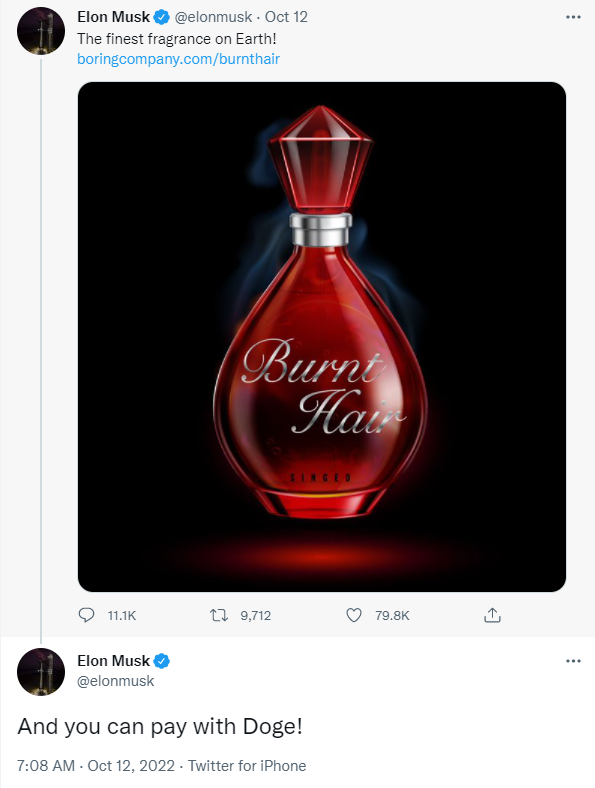 Source: Twitter
Dogecoin eclipsed the intraday gains of
$Bitcoin
(
BTC.CC
)
$
and
$Ethereum
(
ETH.CC
)
$
following Musk's tweets.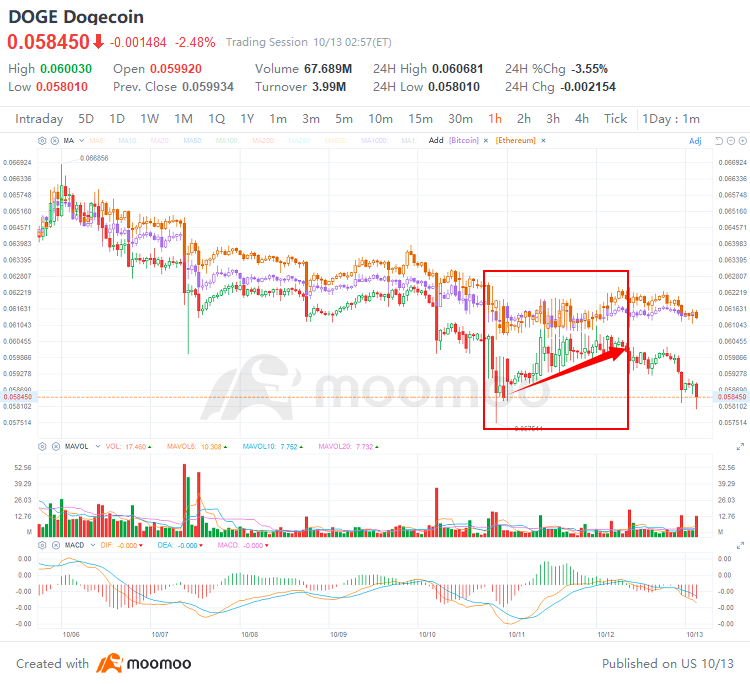 Source: moomoo
The perfume, already listed on eBay for between $200 and $1,000, will ship in Q1 2023.
Last year, the billionaire declared
Dogecoin is better than Bitcoin for payments.
Bitcoin is not a good substitute for transactional currency. Even though it was created as a silly joke, Dogecoin is better suited for transactions. The total transaction flow that you do with Dogecoin, like transactions per day, has much higher potential than Bitcoin."
—— Musk said.
In May 2022, Musk told Dogecoin co-founder Billy Markus that he sees future utility in the memecoin.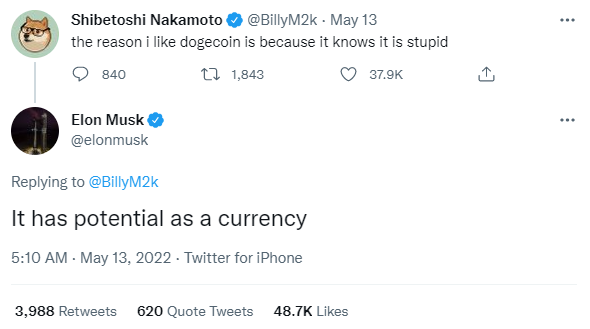 Source: Twitter
Historically, DOGE price behavior has tracked sentiments in Musk's tweets about the memecoin. While largely positive, with some tweets sending the memecoin rocketing by 20% to 85%, other tweets have resulted in bearish price behavior.
In Feb. 2021, the price of DOGE fell 20% following Musk's criticism that the memecoin was concentrated in the hands of a few followers.
Dogecoin's price is currently down more than 91% since it hit its all-time high back in mid-2021



. Since it doesn't have any notable intrinsic value and its popularity largely determines its worth. mooers, what do you think of this memecoin?
Source: Crypto News, BeInCrypto, BENZINGA
Disclaimer: Community is offered by Moomoo Technologies Inc. and is for educational purposes only.
Read more
5