Stocks splitting: Tesla again
Views 548K
Contents 446
Tesla's 3-for-1 stock split: what will happen to its options?
$Tesla
(
TSLA.US
)
$
announced its stock split plan in March, the second stock-split move in less than two years.
In early August, the EV maker specified that a 3-for-1 stock split would take effect on Aug. 24.
A stock split means that
a public firm splits a share into several shares
.
You can think of it as slicing a pizza into smaller pieces.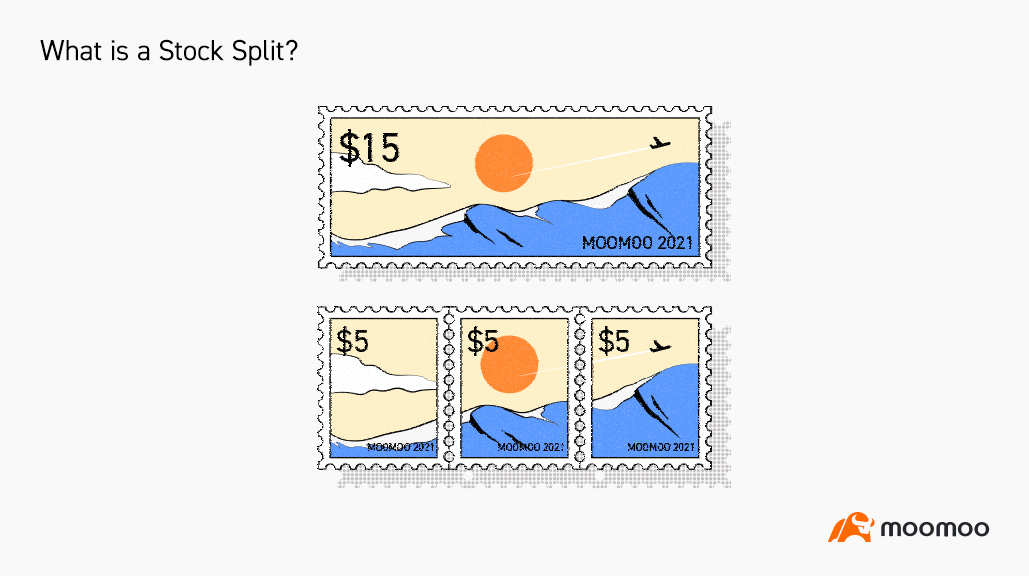 Let's look at Tesla in more detail.
Assume you hold 100 shares of
$Tesla
(
TSLA.US
)
$
trading at $900 per share before a stock split. After a 3-for-1 split, you'll get 300 shares at $300 per share.
A stock split may cause the stock price to rise, but there is no guarantee.
Stock prices of different companies may not perform the same.
But
how will the split affect Tesla's options,
also a common investment vehicle used by retail investors?
After a stock split, a clearing company will adjust all its derivatives, a process known as "being made whole", ensuring the resulting price change will not affect its options' nominal value.
So holders of Tesla's options will find
they'll get more options contracts for lower premiums, but the whole amount paid for premiums and the right to exercise the options won't change
.
Yet a stock split may impact its options' liquidity.
Liquidity measures how easily a security can trade.
From a numerical perspective, it's easier for an options holder to settle one option trade than five seperate ones.
What's more, some investors will choose to trade new options after the corporate action, posing a liquidity risk to holders of the adjusted contracts.
Want to learn more about options?
How about taking an exam before venturing into complex trading>>

Disclaimer: Moomoo Technologies Inc. is providing this content for information and educational use only.
Read more
1
4
31