Guess the Stock
Views 5369
Contents 59
Guess the Stock S2|Identify inflation-proof stocks by chart
Claim your weekly offer by winning cash coupons & discovering investment ideas
This company is one of the world's largest energy companies, with operations in over 180 countries worldwide. Its operations permeate all aspects of the oil and gas industry: exploration, production, marketing, transportation, petrochemicals, etc. As of 22Q1, it ranked the third largest position in Berkshire's equity portfolio.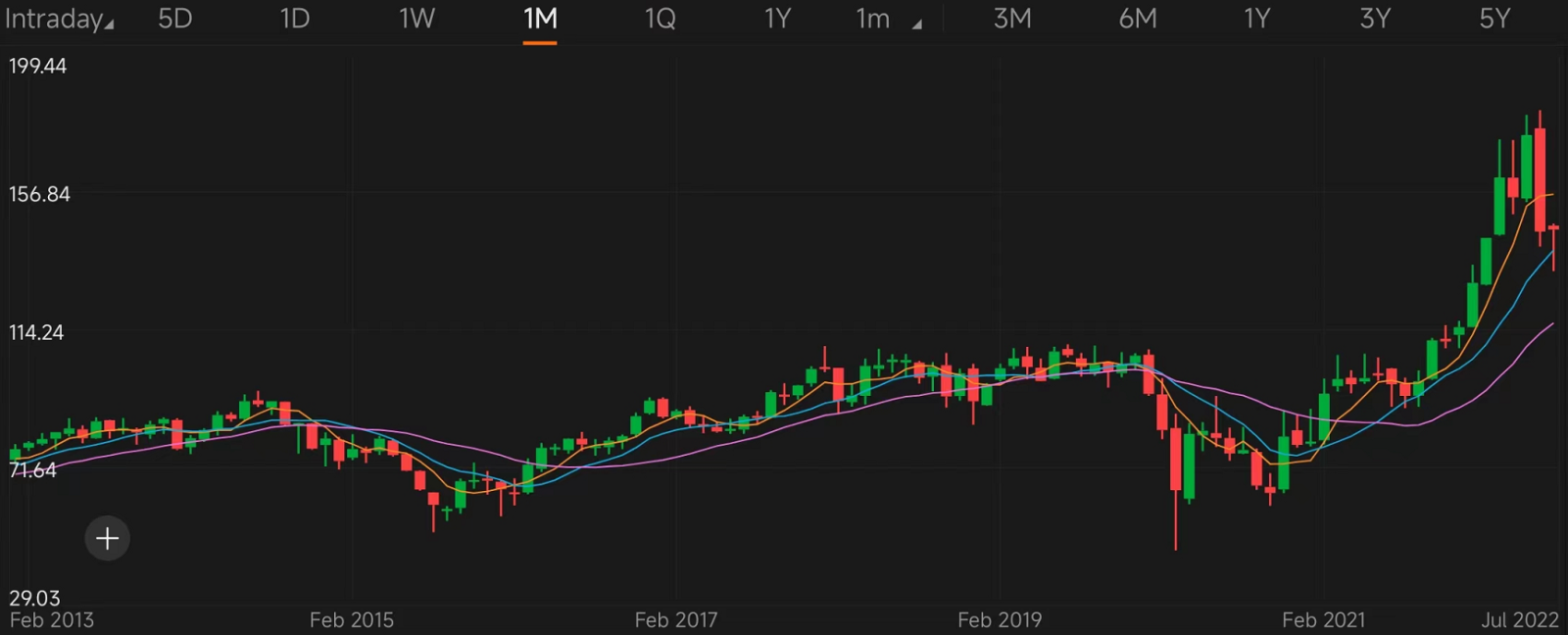 The company is the world's leading luxury products group, with a retail network of over 5,500 stores worldwide, which was acquired and merged by a top fashion leather manufacturer and a wine company. Making acquisitions in niche sectors is its style. Since 1987, the company has made over 60 acquisitions and also held stakes in over 70 companies.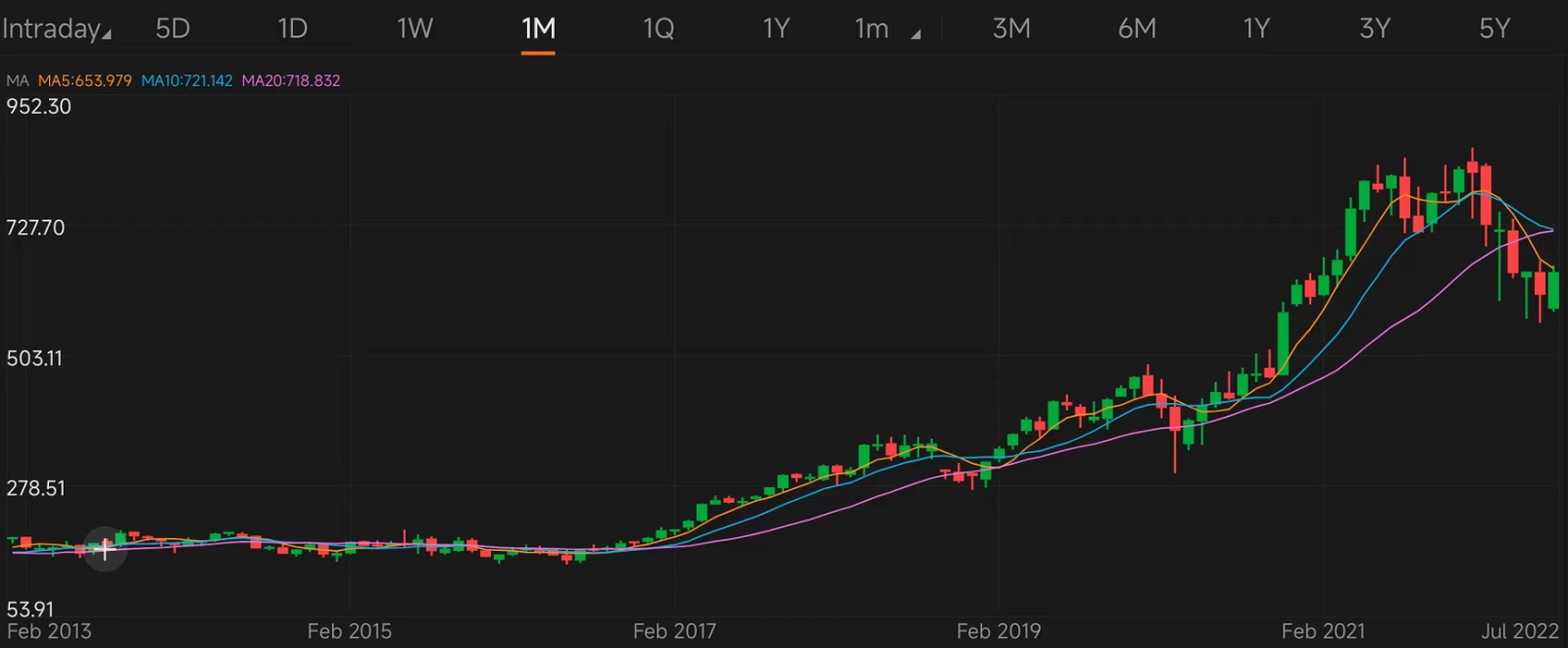 The company engages in the manufacture and marketing of chocolate, sweets, mints and confectionery products. The North America is responsible for the traditional chocolate and non-chocolate confectionery market position of the company, as well as its grocery and snacks market positions. Its Cocoa For Good strategy committed to investing $500 million in cocoa communities by 2030.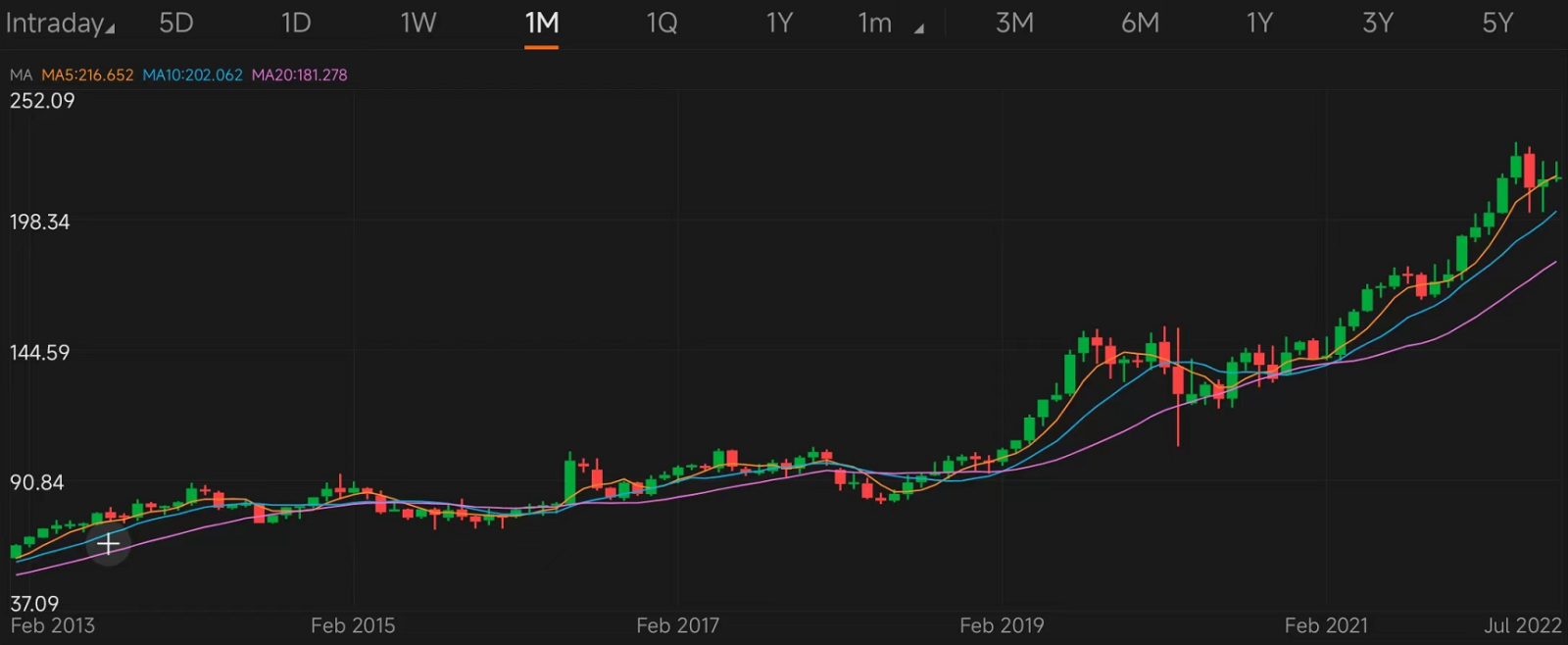 How to enter
Comment the answer below, or investment ideas if you have.
Event Duration: July 22- July 24
Rewards
4,000 points giveaway:
The first 100 users who give the correct answer will receive an equal share of 4,000 points. (i.e. if 20 users win, each user will receive 200 points.)
Cash coupons:
5 mooers who give the best-quality reviews will get US$1/ SG$1.4 cash coupons.
Disclaimer: This presentation is for informational and educational use only and is not a recommendation or endorsement of any particular investment or investment strategy. Investment information provided in this content is general in nature, strictly for illustrative purposes, and may not be appropriate for all investors. It is provided without respect to individual investors' financial sophistication, financial situation, investment objectives, investing time horizon, or risk tolerance. You should consider the appropriateness of this information having regard to your relevant personal circumstances before making any investment decisions. Past investment performance does not indicate or guarantee future success. Returns will vary, and all investments carry risks, including loss of principal.
Disclaimer: Moomoo Technologies Inc. is providing this content for information and educational use only.
Read more
1
3
4
44
4
2