Buffett, an excellent market sector timer and cyclicals investor
Buffett is not known for cyclical investments
. Over time,
he has repeatedly stated his preference for investments that have
stable, predictable, and growing cash flows
—the opposite of the peaks and troughs of cyclicals
. And yet, Buffett has intermittently owned and done well with oil & gas equities—particularly in inflationary periods much like the present.
Buffett is known as a fundamental value investor
, but on closer examination of his historical investments and track record,
he has also been an excellent market sector timer and cyclicals investor
, as can be seen below: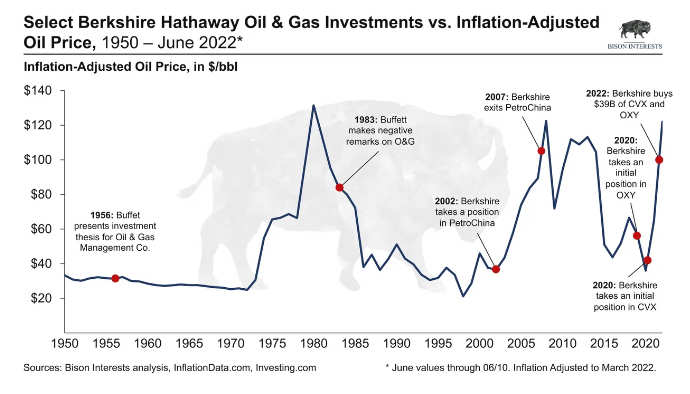 Moomoo is an app offered by Moomoo Techonologies Inc. that provides information about investments. Moomoo Technologies is not an investment adviser or a broker-dealer and it provides neither investment or financial advice nor securities trading services. All contents such as comments and links posted or shared by users of the community are opinions of the respective authors only and do not reflect the opinions, views, or positions of Moomoo Technologies, its affiliates, or any employees of Moomoo Technologies or its affiliates. You are advised to consult a qualified financial or tax advisor for your personal financial planning and tax situations.