2022 Half-Year Recap: Winning streak or zero-sum in your performance?
Views 108K
Contents 389
Investing for all: Empower your trading with knowledge
- New release. Investing for all.
Investing should never be limited to a specific group of people, but it's undeniable that investing is not easy. It is not like placing an order to buy a book, but more of a professional thing that involves risks and requires a lot of learning and efforts.
In our new release of learning center on moomoo, we have diversified our contents layouts and make trending courses more accessible.
For example, not only can you easily find insights on the latest trending topics, but also the underlying logic on how to invest in different market cycles.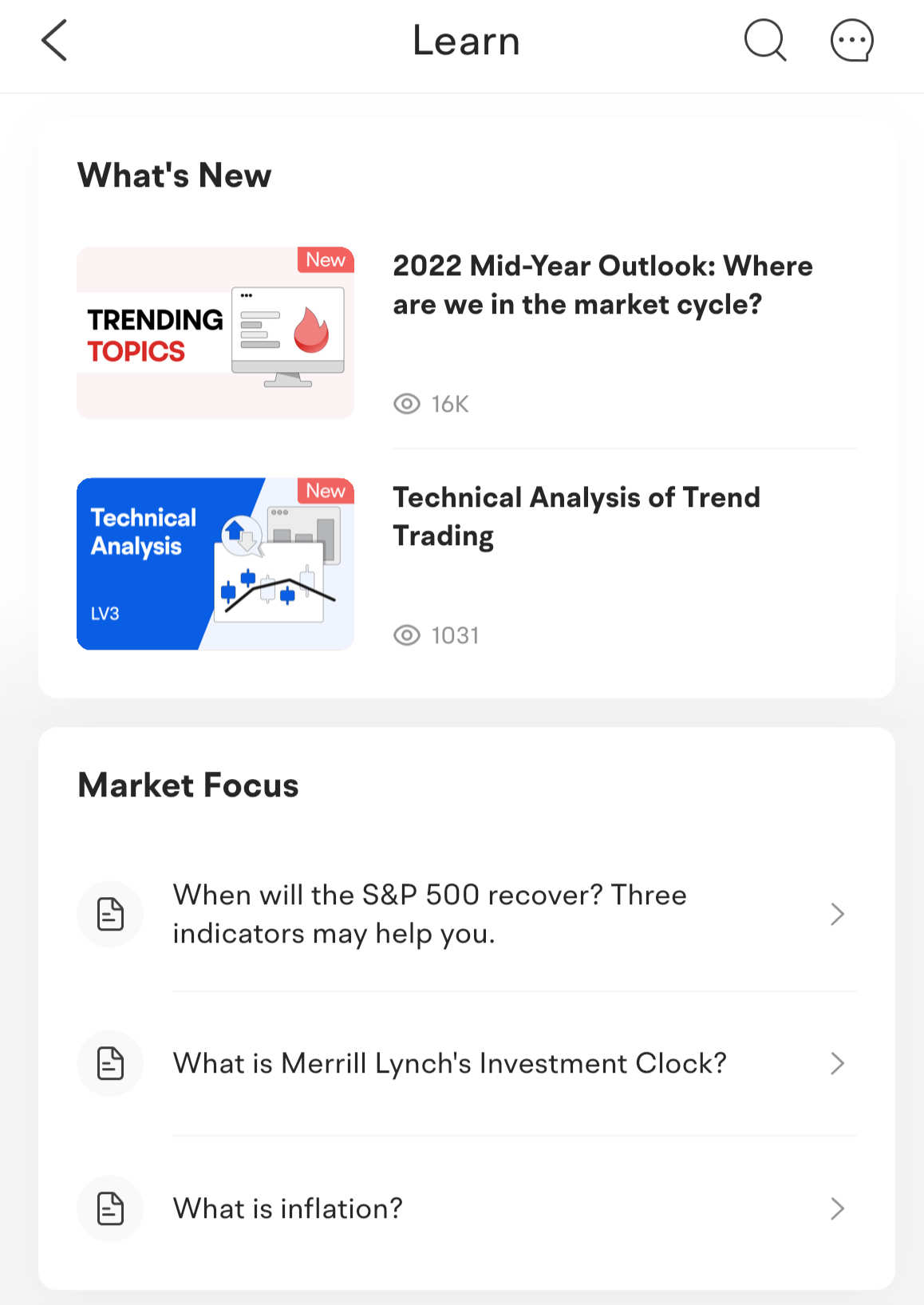 - Same mission. Keep changing for your better experience.
For most retail investors, a big concern s how to acquire investing knowledge easily. With this new release, we want to make easy investing experience accessible to all users.
Warren Buffet advises investors to "never invest in a business you cannot understand. Starting your investing journey with moomoo Learn allows you to have a better understanding of investing.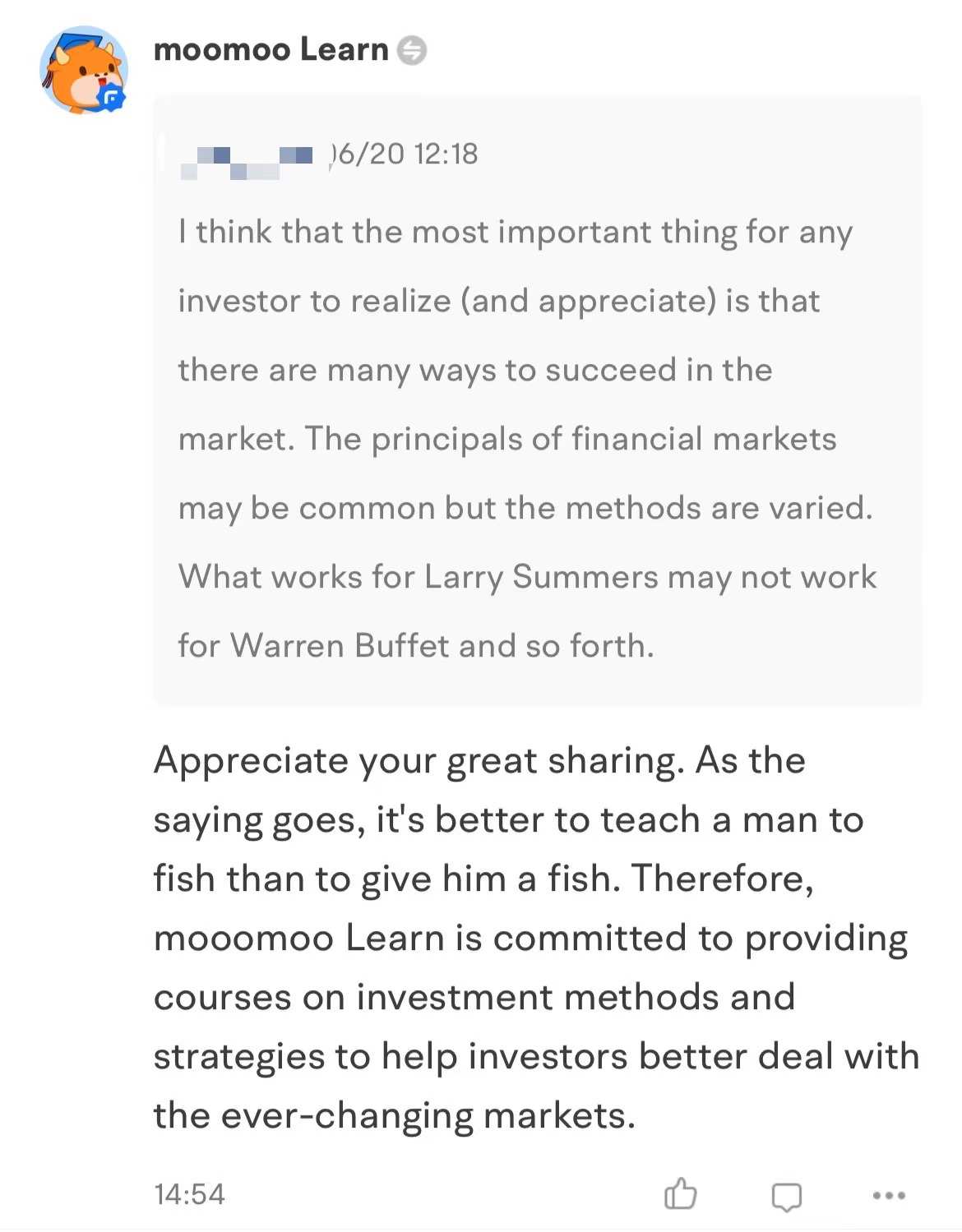 What's New:

A place to put the latest courses in the top section for your easy access.
Market Focus:

To know the logic and insights about trending topics in the market
Featured Courses:

Courses in series to explain investing methods. If you prefer systematic learning, you'd love it. They are simple in structure but condensed in content.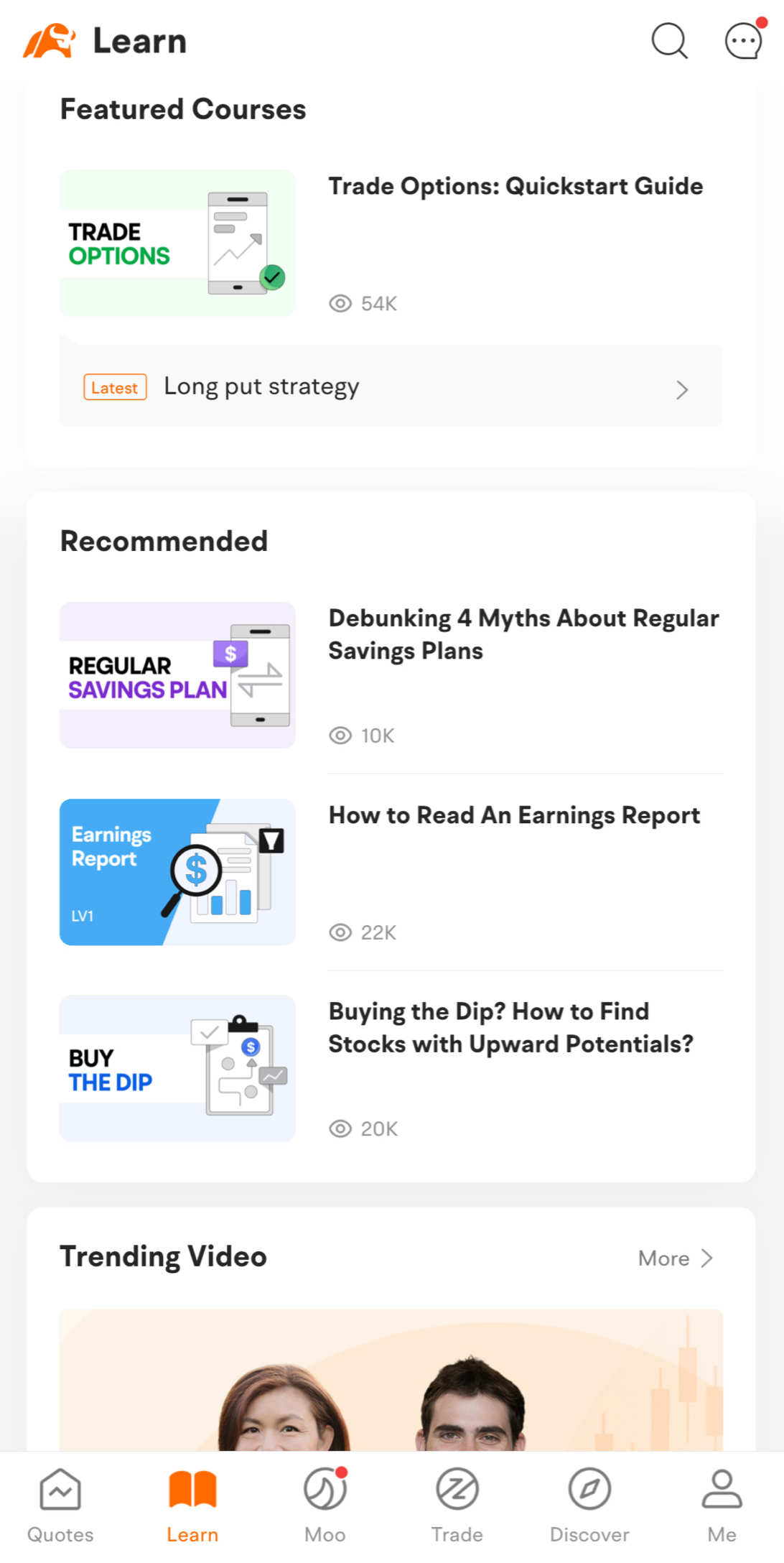 Recommended:

Both editors and mooers love it.

Tips: Our time-limited tasks (to read a selected course and get rewarded points) usually fall into this section.
Trending Videos:

Most watched videos by mooers.
And more waiting for your exploration.
Always remember that there is no one-size-fits-all approach to learning, so with the Section Names above you can efficiently choose what works for you.
What are you growing in your knowledge garden? Do you want to test what you've learned?
Go to upgrade your app to the latest version
that leads you to the knowledge quiz garden.
After passing exams, what you'll get: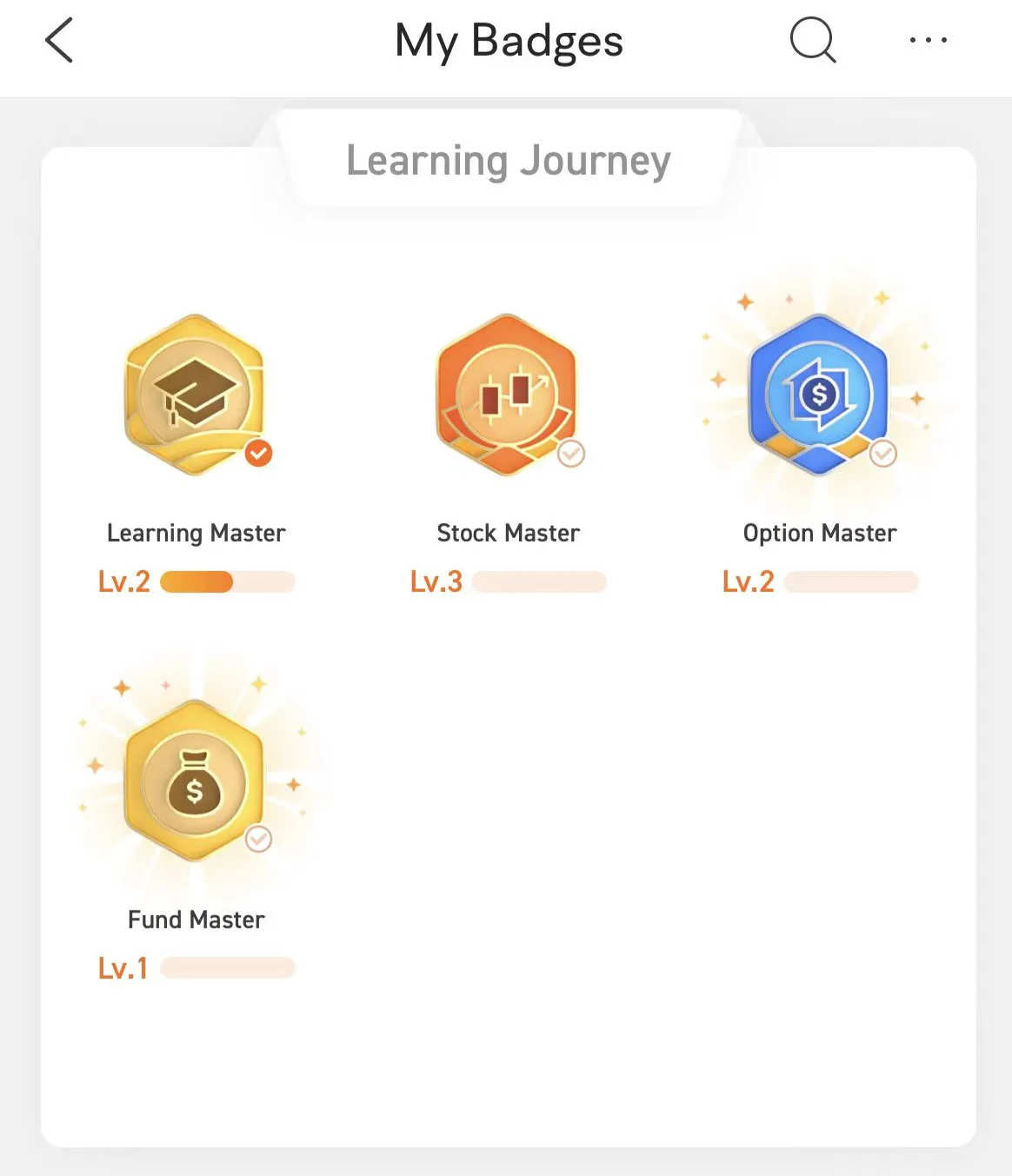 Direct access to the exam:

Disclaimer: Moomoo Technologies Inc. is providing this content for information and educational use only.
Read more
2
1
1
6
41