Stock selloff is prevailing, so is bottom-picking
Behind every stock selloff lies an opportunity for huge gains, a truism well recognized by investors, which keeps driving market participants to engage in one of the most intriguing tasks in the stock market: Picking a bottom.
Yet a true bottom is anyone's guess until long after it ends. Nonetheless, views abound on bottom-picking, advocating the right moment to jump in and snap up bargains once in the stratosphere.
Models for bottom-picking are needed then, according to resources from Bloomberg, quoting they serve as carbon monoxide or fire detectors in your house, crucial and indispensable.
First the good news. With its 17% decline this year, the
$S&P 500 index
(
.SPX.US
)
$
now sits below the three-decade average when measured by its P/E ratio (TTM).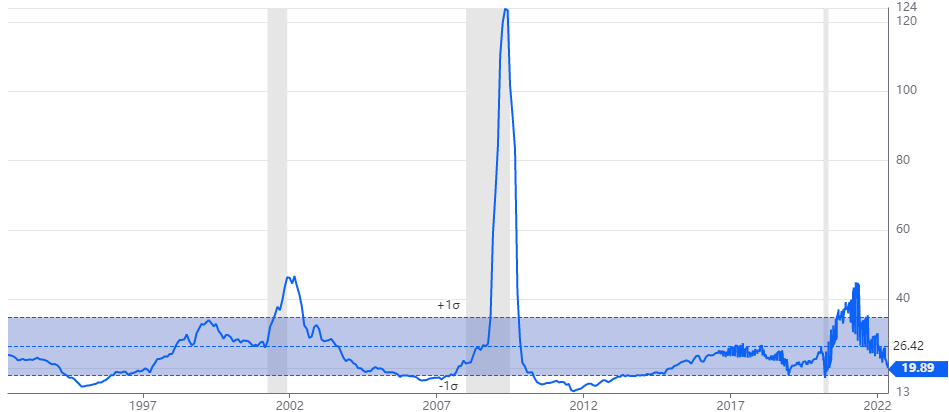 source: GuruFocus
The current reading is 19.89 and the average sits at 26.42, indicating stock prices have dropped quite a bit while earnings still remain robust. Either earnings have to plummet as investors expected or prices will bounce back driven by the basics.
A big bull case for equities for the past decade is the argument that with bond yields stuck near record lows, stocks are the only place to be. That narrative has been challenged this year with the Federal Reserve embarking on a rate-hiking cycle to combat inflation.
One approach that plots the relationship between bond yields and corporate earnings is the Fed Model.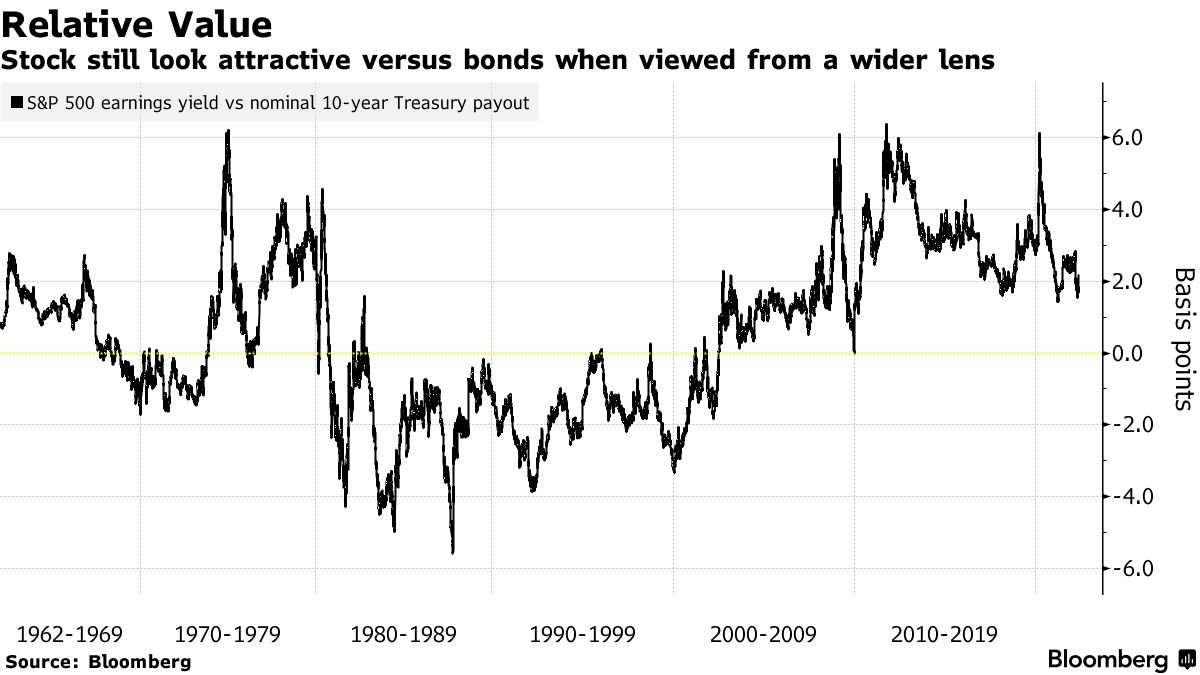 In the simplest form, the Fed model compares 10-year Treasury yields and the earnings yield for the S&P 500. Right now, while the edge for equities is shrinking with bond yields spiking up, it still offers a decent buffer, at least relative to history.
Sentiment indicators can be insightful, with a slew of investors and strategists saying the eventual turning point may not arrive until the selling has exhausted.
Three signs of capitulation should be watched for, according to Bloomberg: the
$CBOE Volatility S&P 500 Index
(
.VIX.US
)
$
to trade north of 40, the Cboe put/call ratio above 1.35, and a day of volume spike similar to Jan. 27, 2021, when 23.7 billion shares changed hands.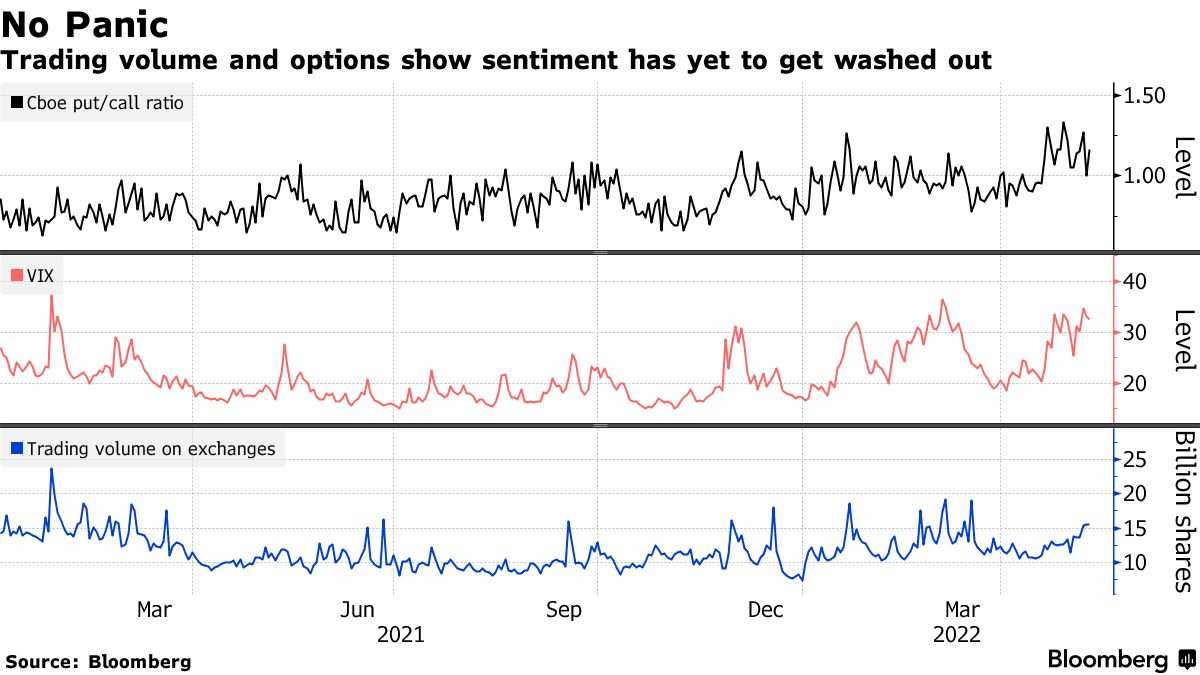 All three of them have not reached the level indicating the peaking of panic. The VIX index last traded at 33, the put/call ratio stalled at 1.3, and the trading volume was slightly above 15 billion shares. It appears the sentiment is not going to the extremes to turn the market around.
Disclaimer: Moomoo Technologies Inc. is providing this content for information and educational use only.
Read more
3