AU Evening Wrap: ASX 200 fell 0.16% as real-estate stocks drop again
Australia's
$S&P/ASX 200
(
.XJO.AU
)
$
closed 0.16% lower at 7304.7, posting a third consecutive fall on weakness in real-estate, tech and consumer stocks.
The benchmark index opened higher following a positive lead from U.S. equities but faded through the session as traders sold shares of companies that look negatively exposed to Tuesday's larger-than-expected rise in Australian interest rates.
Real estate was again the worst-performing sector, dropping 1.5%.
$EML Payments Ltd
(
EML.AU
)
$
,
$Block Inc
(
SQ2.AU
)
$
and
$Tyro Payments Ltd
(
TYR.AU
)
$
gave up between 3.5% and 5.8% as the tech sector fell 1.0%, although
$Computershare Ltd
(
CPU.AU
)
$
added 1.8% after Macquarie analysts hailed the likely benefit of higher rates to its margin income. Banking stocks rose.
S&P/ASX 200 Movers for Wednesday (5/4)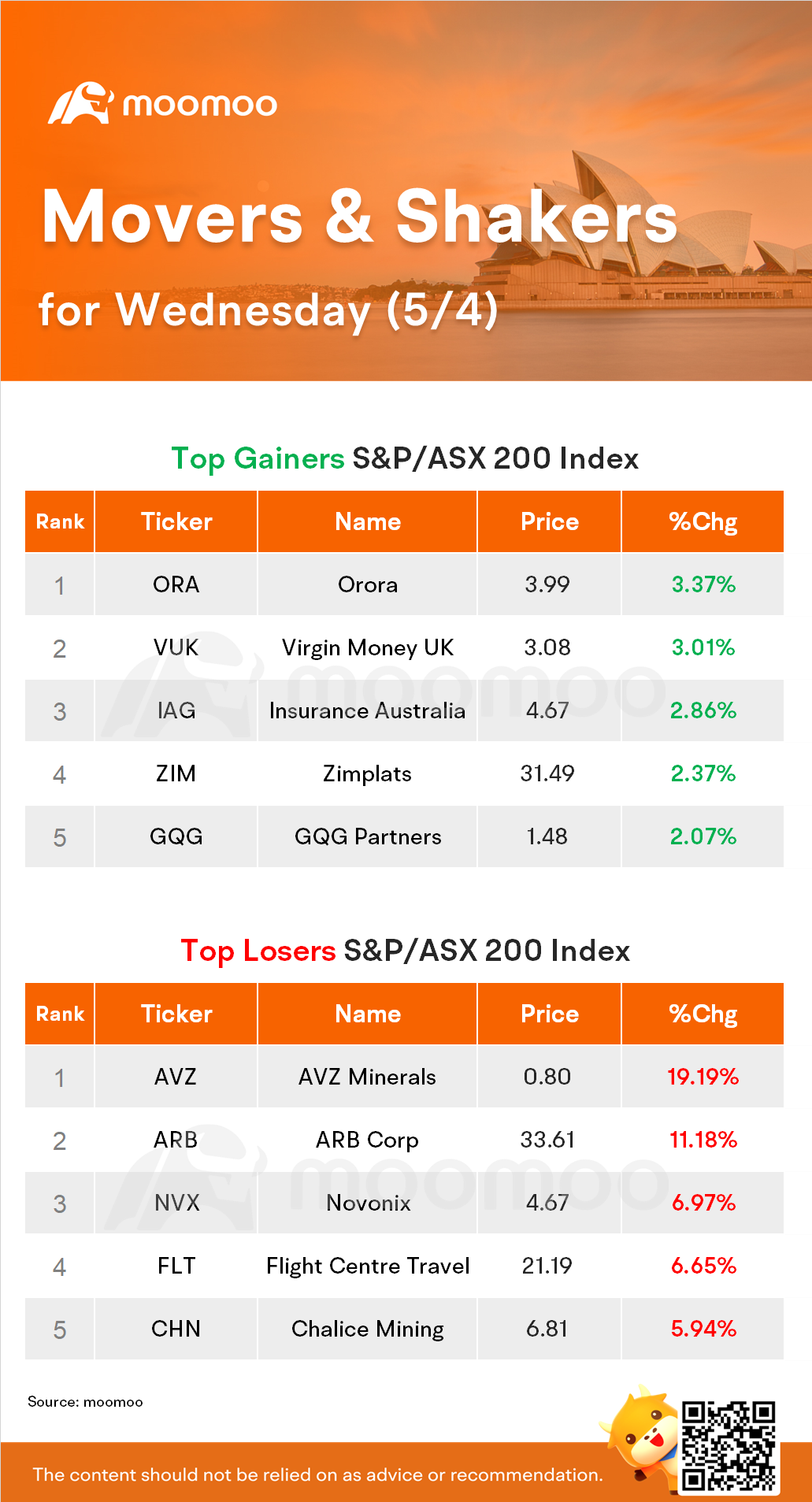 10 Top-Traded AU Stocks for Wednesday (5/4)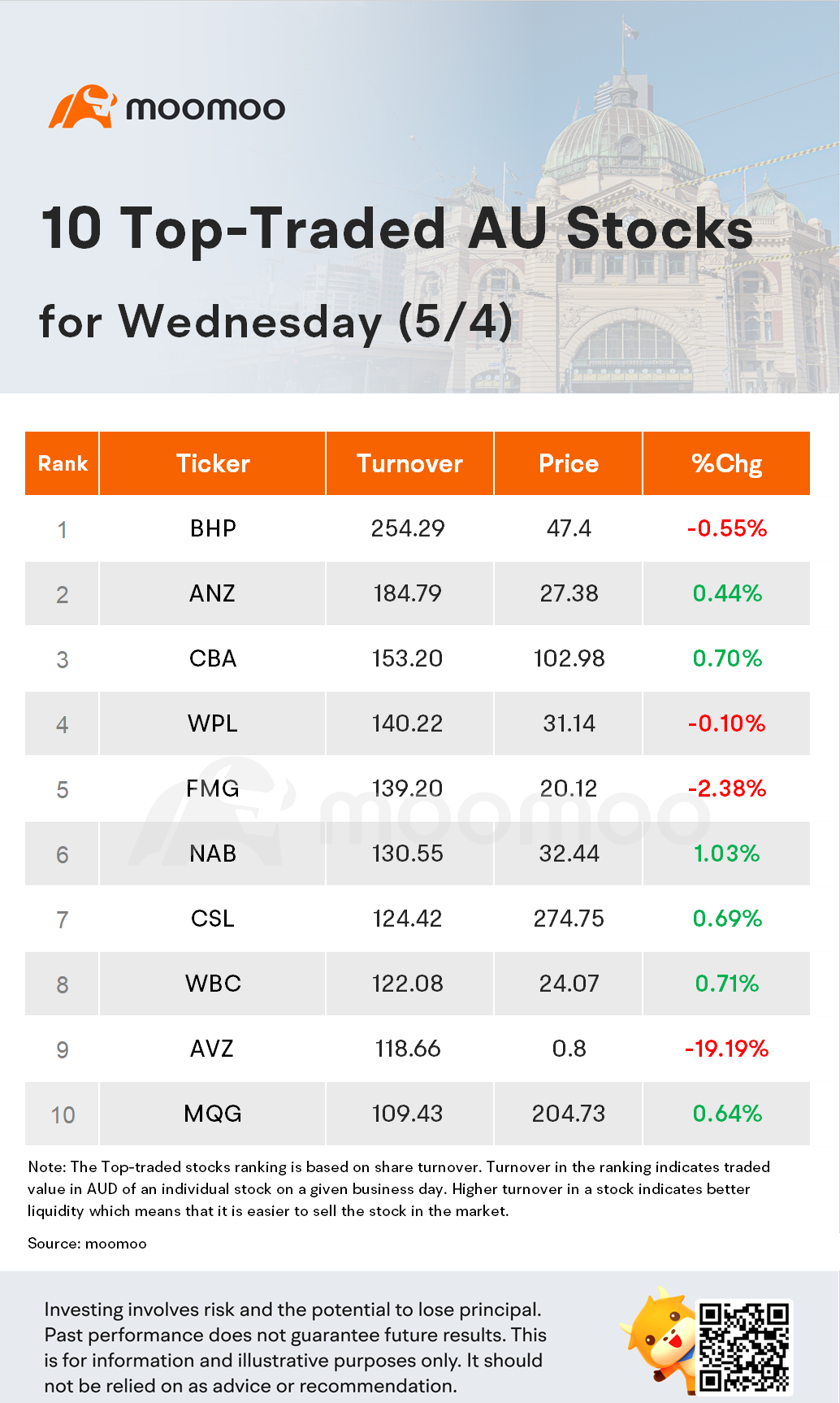 Disclaimer: Moomoo Technologies Inc. is providing this content for information and educational use only.
Read more
1