First chart of first trading day for 2022
$Hang Seng Index
(
800000.HK
)
$
Recent Omicron cases in the community dealt a blow to HK plan to have quarantine-free travelling with Mainland China. Given the on-going geopolitics challenges between China and the West, this border reopening is the first priority of HK government.
This development is reflecting on HSI at the moment. Volumes are low for past few trading sessions, tomorrow should see better indication on market direction with resumption of the southbound flows.
Monthly chart is more interesting as we getting closer to EMA200 around 22,400 ish. HSI been trading above this trend line for past 10 yrs.
$TENCENT
(
00700.HK
)
$
$MEITUAN-W
(
03690.HK
)
$
$BABA-SW
(
09988.HK
)
$
$SENSETIME-W
(
00020.HK
)
$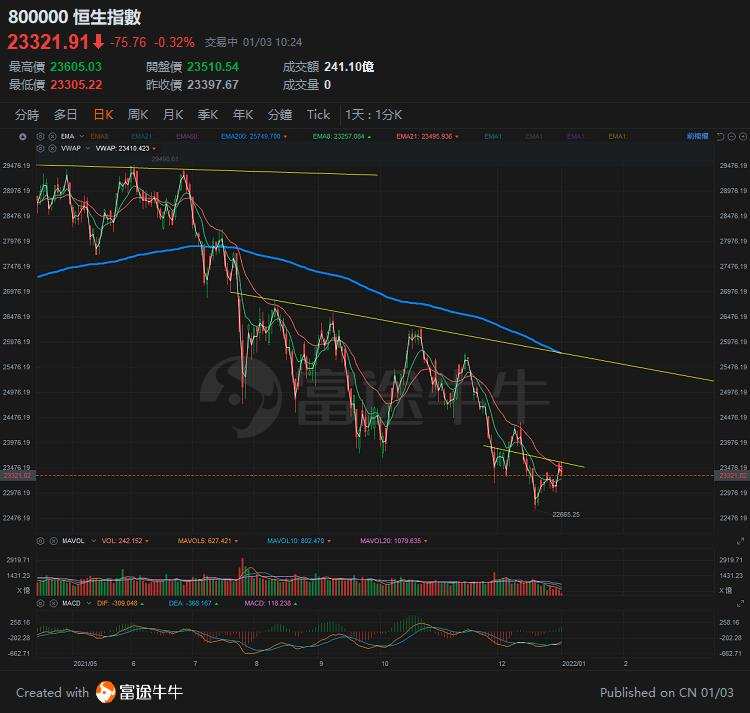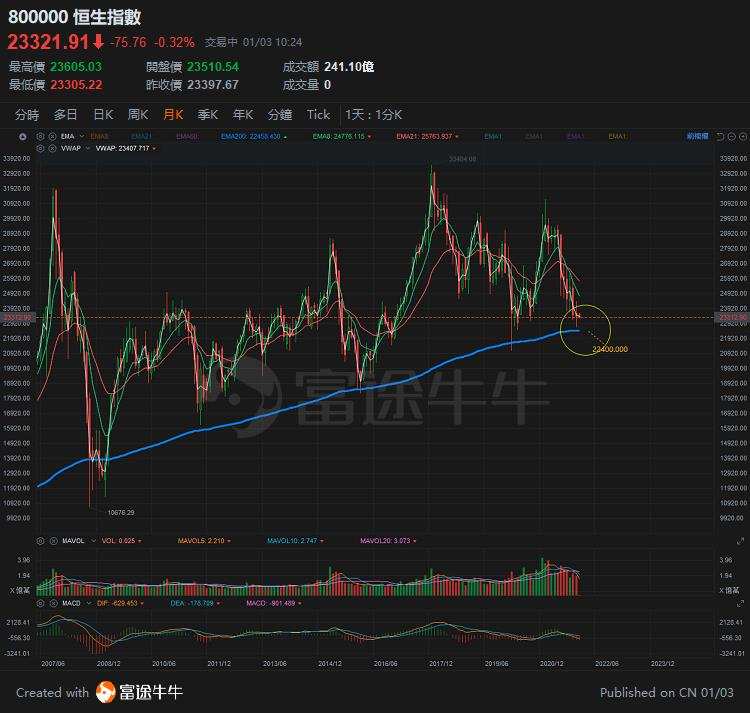 Disclaimer: Community is offered by Moomoo Technologies Inc. and is for educational purposes only.
Read more
7