What to expect in the week ahead (FCEL, AEY, CALM, BKR)
With stocks rebounding strongly during the past week, and some trading at record highs, investors will be looking for signs in the final week of 2021 whether that rally could extend into next year.
The S&P 500 set a new closing record last Thursday following encouraging reports about the lower-than-expected economic risks posed by the Omicron variant of COVID-19.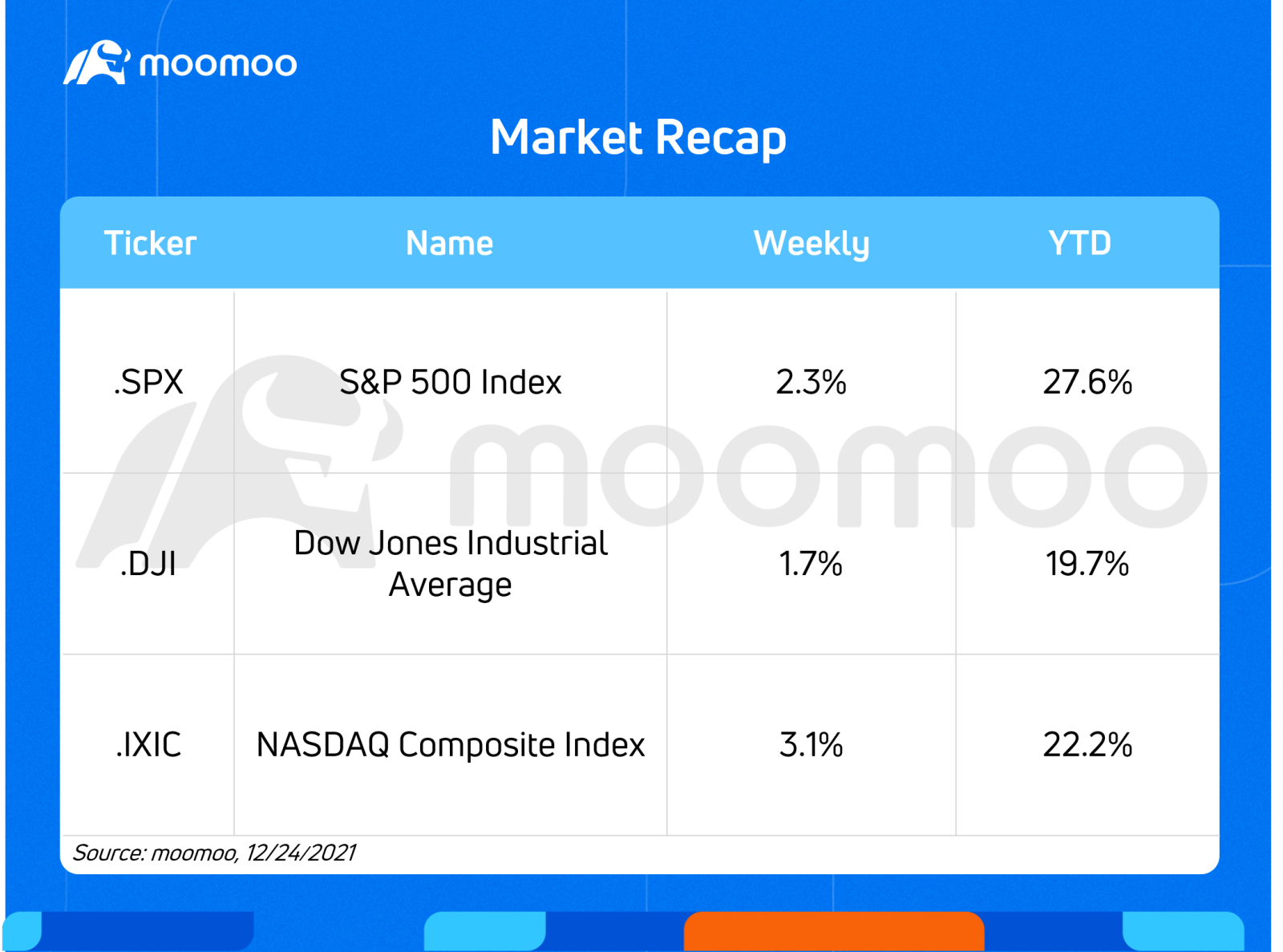 Here's a look at the return of S&P 500 sectors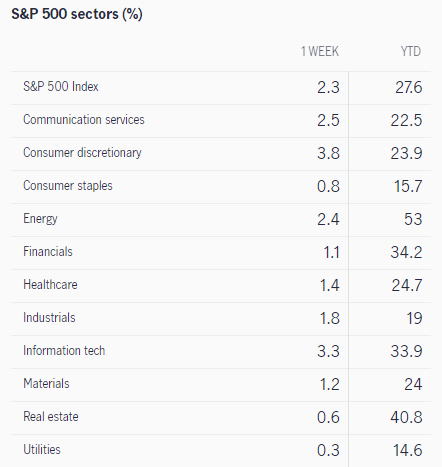 Source: jh investment management
The week ahead in focus
Dow Jones futures were little changed Sunday night, along with S&P 500 futures and Nasdaq futures. The stock market rally revived last week, with the S&P 500 nearly at a new high.

The market has a lot of history on its side that trading days before the year-end are positive for stocks. According to Bank of America, when the S&P 500 has already seen such solid gains, the final sessions are positive. Since 1980, there have been 10 instances where the S&P 500 was up 20% or more going into the last stretch of trading and in nine of those years, it ended the final five days higher.

With stocks heading into what has historically been a good time of year for stocks, investors will carefully monitor the latest news on the rapidly spreading Omicron coronavirus variant to see how it affects the U.S. economy and company earnings in 2022. The following is a list of earnings slated for release December 27-31, along with a few previews. Although this week's earnings are unlikely to have much of an effect on major market movements, it is sufficient to gauge investors' sentiment.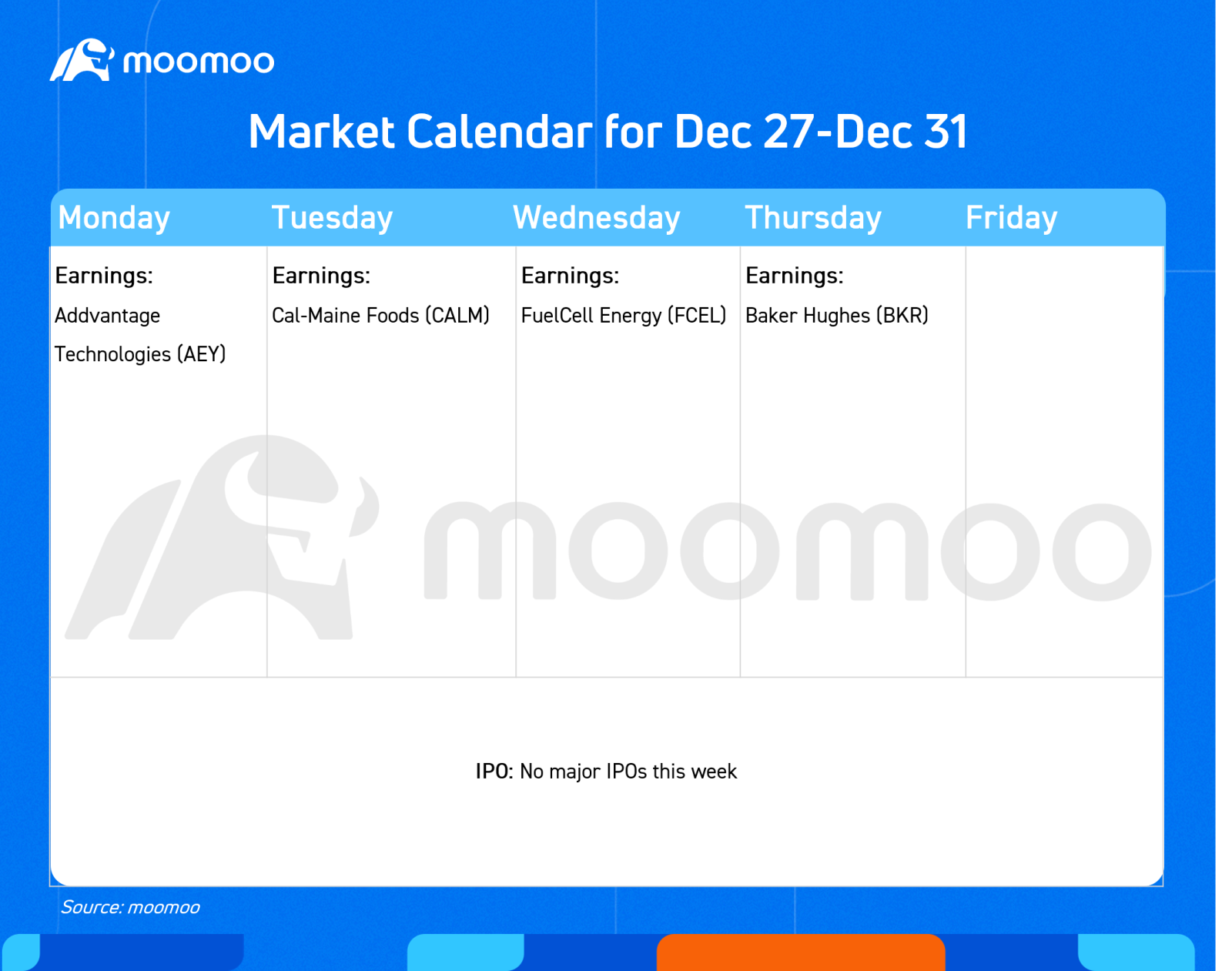 With the Fed forecasting three interest rate hikes for next year, economic data of all sorts is front and center for the markets.
The housing market has been a huge beneficiary of the near-zero rate policy, so all data on housing will be closely watched. On Tuesday, home prices data will be released. Pending home sales are to be reported Wednesday.

David Petrosinelli, senior trader at InspereX, said the next big data point for the market will be December jobs in early January. He expects markets to be relatively quiet next week.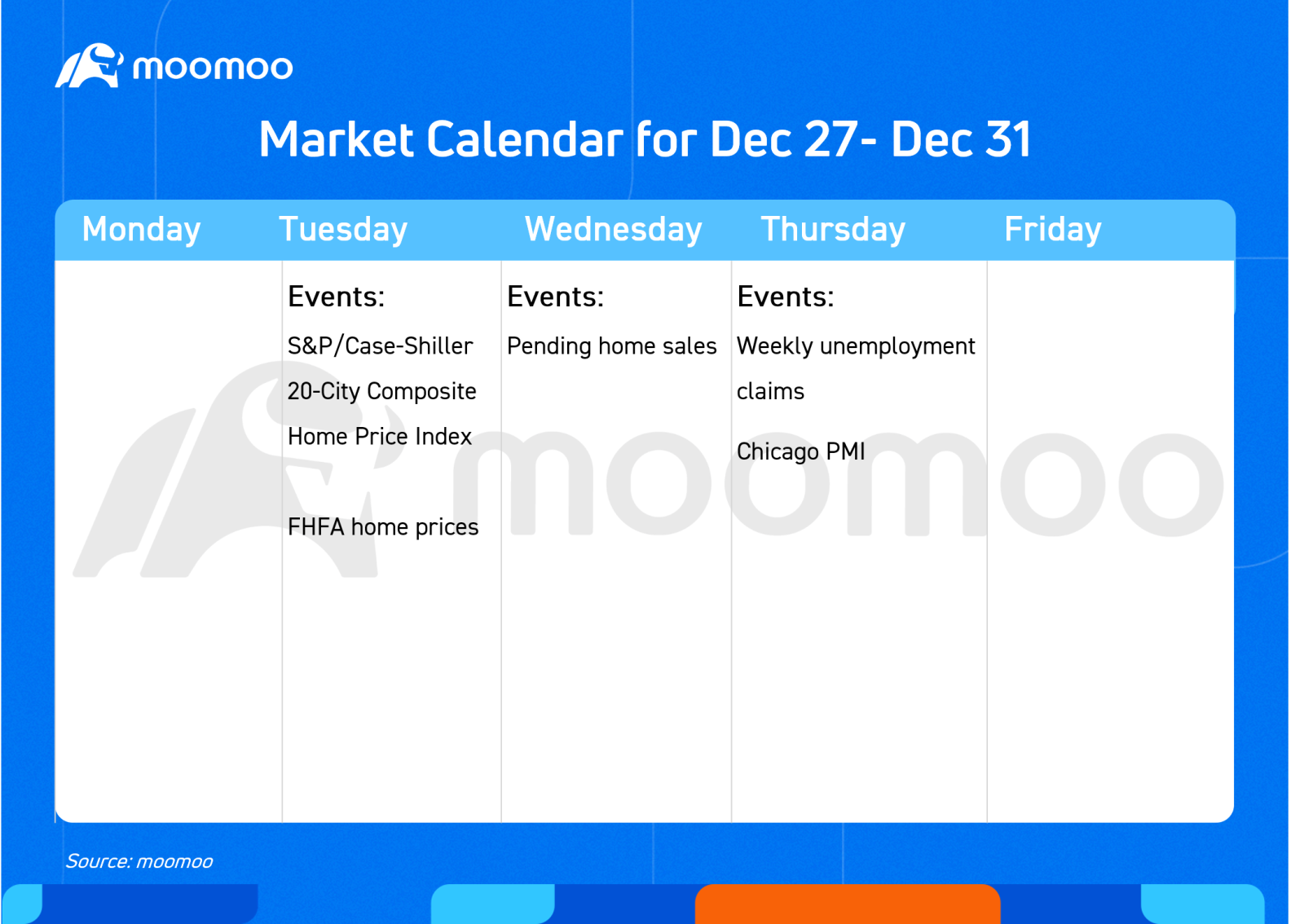 9:00 a.m. S&P/Case-Shiller home prices
9:00 a.m. FHFA home prices
10:00 a.m. Pending home sales
Source: CNBC, jhinvestments
Disclaimer: Moomoo Technologies Inc. is providing this content for information and educational use only.
Read more
52