Daimler Truck Gains in Debut After Historic Split From Mercedes
Daimler Truck Holding AG rose as much as 7% after opening at 28 euros, valuing the company at around 24 billion euros ($27 billion). While that's below Bloomberg Intelligence's range of as much as 31 billion euros, the company is still in contention to join Germany's benchmark DAX index, being worth more than current members Deutsche Bank AG and utility RWE AG.
The truckmaker and Daimler's Mercedes-Benz cars unit expect their split to enable the two to move more quickly toward an electrified and autonomous future. Their breakup ends more than a century of the businesses running under one roof, with Daimler retaining only a minority stake in its former commercial-vehicle division.
Investors expect that one of Germany's largest spinoffs in recent years will lead to more transparency and accelerate Daimler Truck's restructuring in Europe, where high costs are squeezing returns.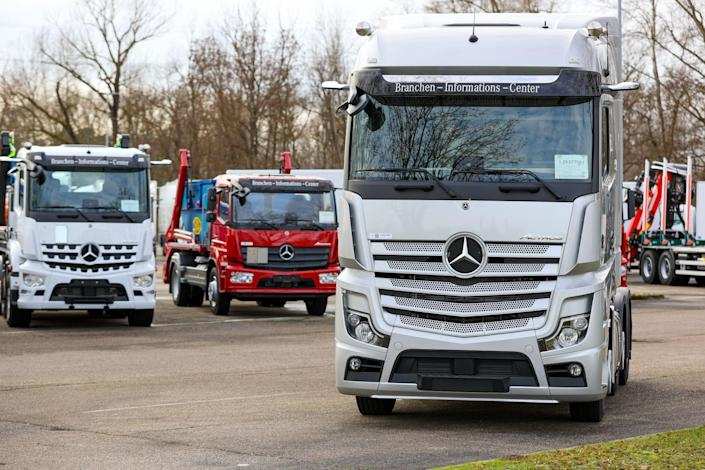 Moomoo is an app offered by Moomoo Technologies Inc. that provides information about investments. Moomoo Technologies is not an investment adviser or a broker-dealer and it provides neither investment or financial advice nor securities trading services. All contents such as comments and links posted or shared by users of the community are opinions of the respective authors only and do not reflect the opinions, views, or positions of Moomoo Technologies, its affiliates, or any employees of Moomoo Technologies or its affiliates. You are advised to consult a qualified financial or tax advisor for your personal financial planning and tax situations. Moomoo makes no representation or warranty as to its adequacy, completeness, accuracy or timeliness for any particular purpose of the above content.
5