1. Fees for Deposits via ACH
1.1 Successful ACH transfers are free of charge. However, if your ACH transfer is reversed, Moomoo Financial Inc. will charge a $5 reversal fee for the first reversal, and $10 for each subsequent reversal. To check your fee payment history, tap Accounts > All Functions > Funds Details in the app.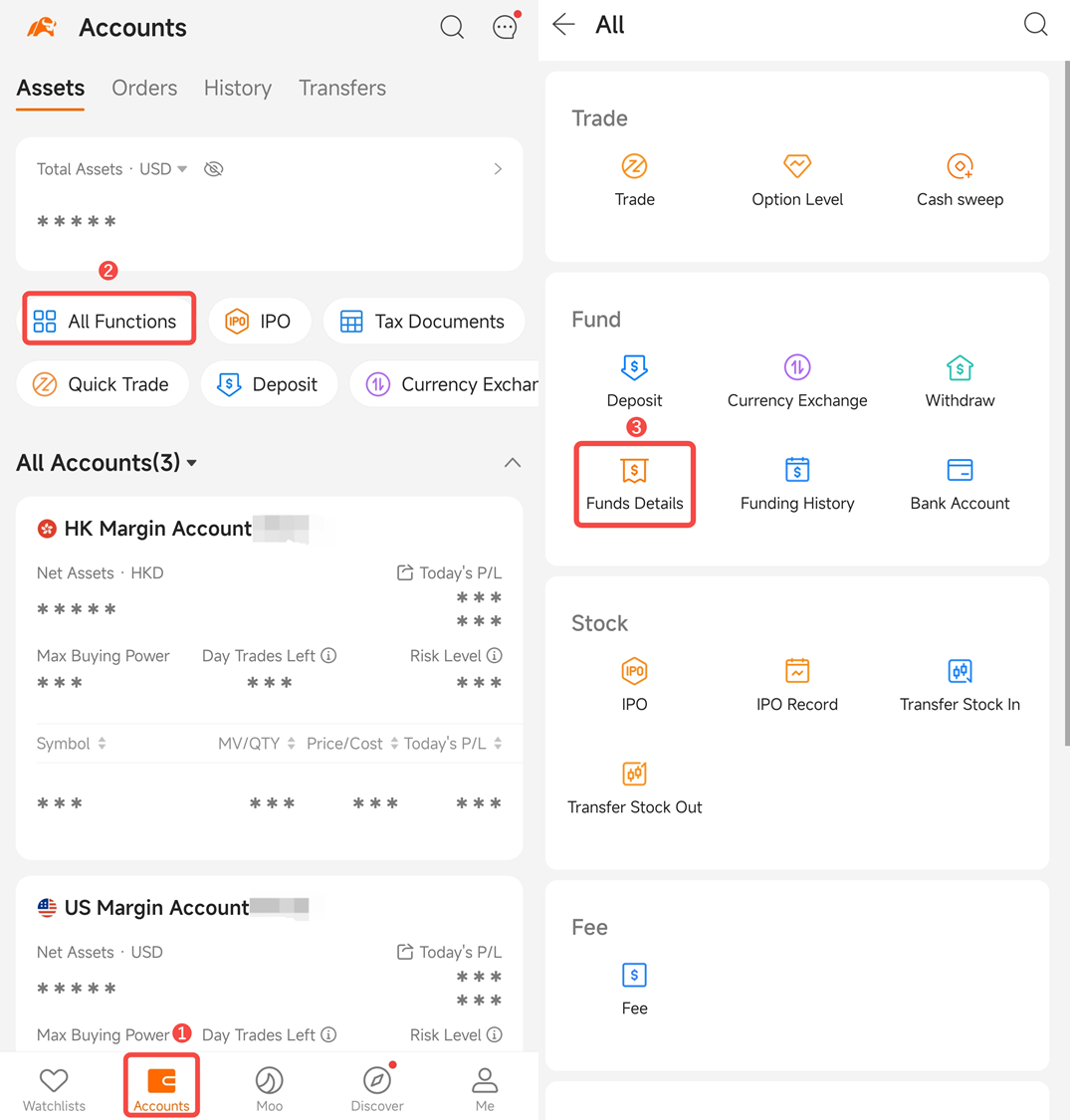 1.2 To prevent any ACH reversal fee, please confirm the following before initiating a transfer request:
Your bank account supports ACH transfer, and you have entered the correct bank details;
You have sufficient funds in your bank account within several days after your transfer request.
1.3 You may refer to What to do with failed ACH deposits for potential reasons for and solutions to failed deposits.
2. Fees for Deposits via Wire Transfer

The receiving institution does not charge fees.
Note:
Wire transfer fees consist of the sending institution fee, the intermediary bank fee (for an international transfer), and the receiving institution fee. Since these fees vary by bank, please make sure to include wire transfer fees in your total transfer amount. For specific fees, please consult your bank.
Moomoo is a professional trading app offered by Moomoo Technologies Inc. In the U.S., investment products and services on moomoo are offered by Moomoo Financial Inc., Member FINRA/SIPC.

Any illustrations, scenarios, or specific securities referenced herein are strictly for illustrative purposes. Past investment performance does not guarantee future results. Investing involves risk and the potential to lose principal.