1. Official exchange group
The QQ groups are used for experience exchange, problem consultation, and release of early access versions and learning materials, etc.
Futu OpenAPI III:567665692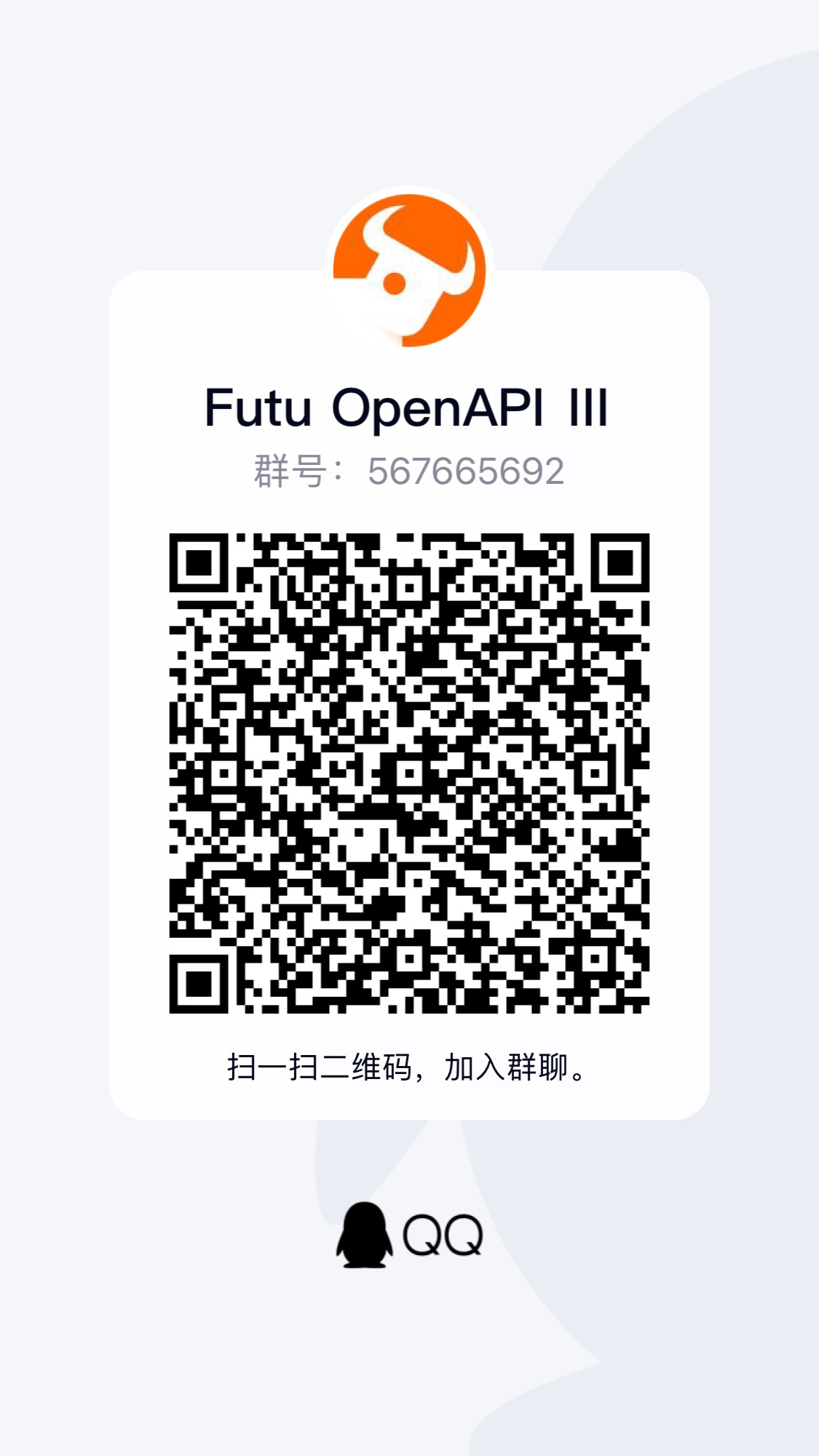 Note: To be validated, you should answer the questions about Futu OpenAPI correctly, which can be found in the API Doc.

2. Team support

Investment teams or institutional clients can contact James (QQ: 522904020) and Mia (QQ: 532179247), providing you with a dedicated team to assist in solving technical challenges and achieving your specific product needs.