1. Introduction
A volume-weighted average price (VWAP)is a trading indicator that presents the average price a financial instrument has traded at throughout the day, taking into consideration both volume and price. Providing traders with insights into both trend and value, the indicator is therefore widely used.
This measure helps investors and analysts evaluate the current price of a stock and determine whether it is relatively overpriced or underpricedcompared to the average trading price for the day. Often this information is used to facilitate the entry or exit of a position.

2. Formula
VWAP is calculated by adding up the amount of every trade (price multiplied by the number of shares traded) and then divided by the total shares traded.

3. General Application
VWAP is widely used as a trend confirmation tool by traders. VWAP is an intraday indicator and will be reset at the beginning of each trading day.
A financial instrument trading at prices above VWAP shows a bullish sentiment, and vice versa (below, bearish sentiment).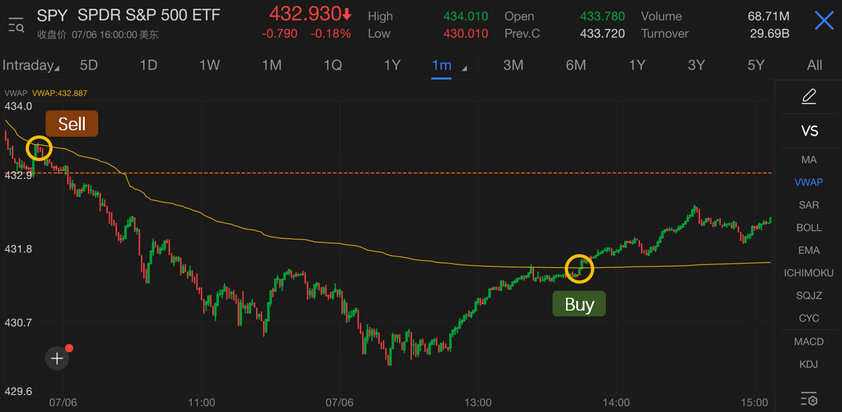 3.1 How to Select VWAP
Path: Detailed Quotes of a Stock - Indicator Bar - Select VWAP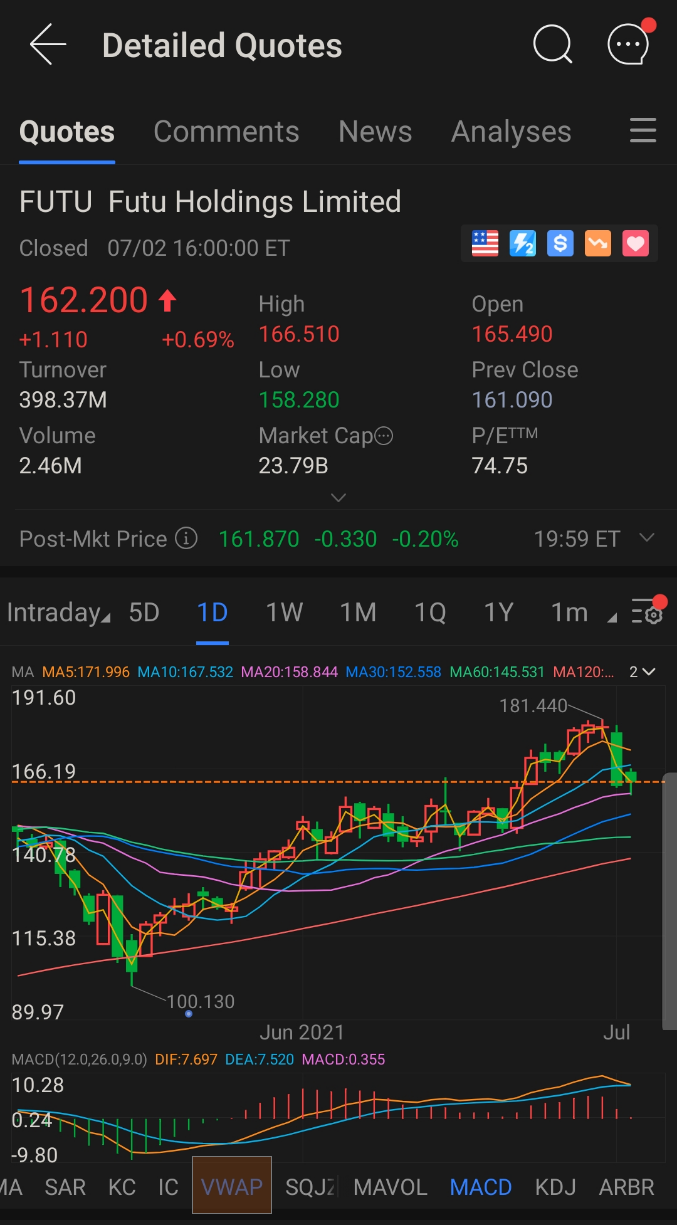 3.2 How to Search VWAP
Path: Detailed Quotes of a Stock - Chart Settings - Add Indicator - Search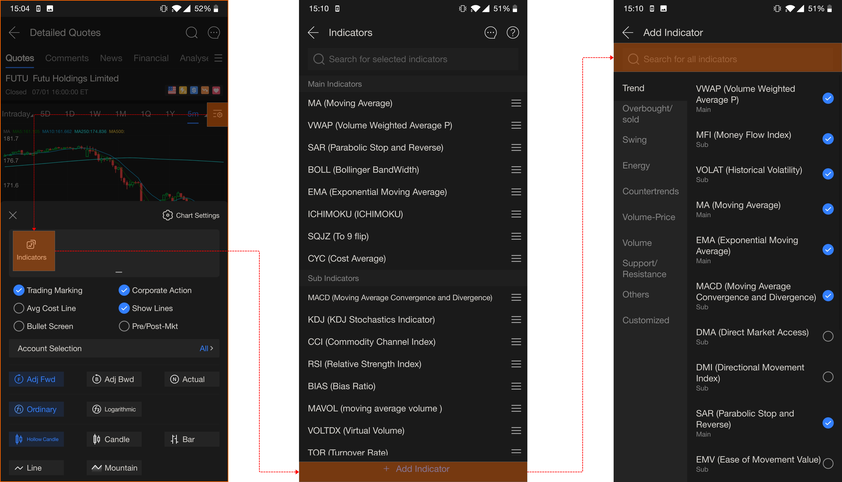 3.3 How to Set VWAP
Path: Detailed Quotes of a Stock - Chart Settings - Indicators- Tap VWAP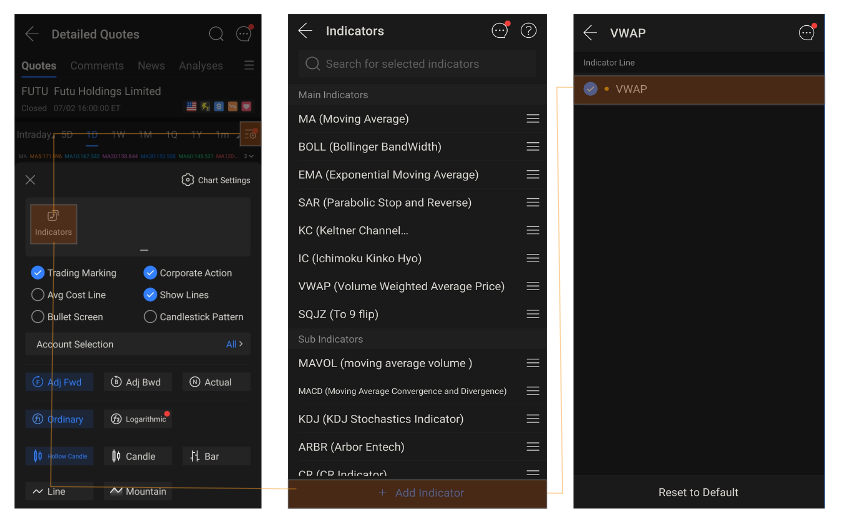 To learn more about technical indicators and trends, follow us for updates!
moomoo courses: https://live.moomoo.com/college
$富途控股(FUTU.US)$$特斯拉(TSLA.US)$$苹果(AAPL.US)$$亚马逊(AMZN.US)$$Meta Platforms(FB.US)$$标普500指数ETF-SPDR(SPY.US)$$纳斯达克综合指数(.IXIC.US)$$道琼斯指数(.DJI.US)$