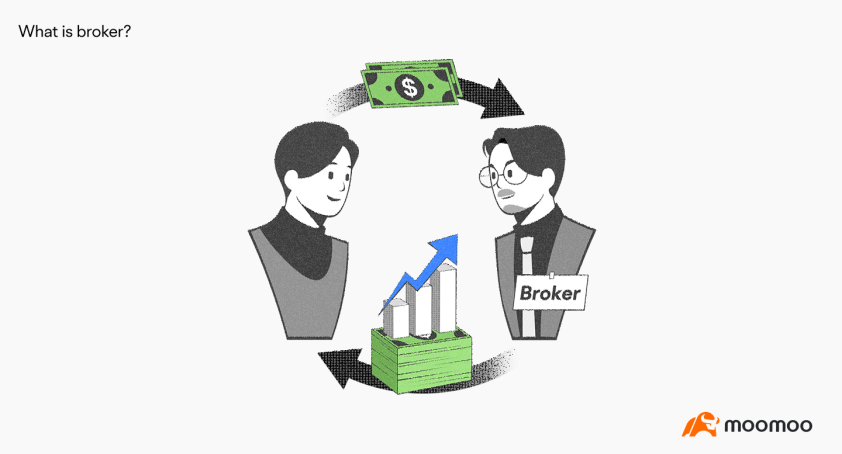 Key Takeaways
● A brokerage account allows traders to buy and sell various investment products and an investment broker can help mangage these investments.
● An online brokerage is convenient to trade the investment products for traders
● The details of how to choose a brokerage company and how to use the brokerage account is at the end of the article
Understanding the broker
A brokerage account allows you to buy and sell various investment products, including stocks, mutual funds, bonds, exchange-traded funds (ETFs), and other types of securities. Brokerage accounts allow people to transfer money in and out of their account, functioning similarly to a bank account.
Those interested in opening a brokerage account need to understand what they want to invest in. Knowing how the investment works, factors that may impact how much it rises or falls, and the potential for growth and risk can all help people make the best decisions with their brokerage account. When used wisely, they can provide people with an excellent way to build their wealth and generate savings.
An investment broker is a professional who helps you manage your investments. They will charge fees or commissions, and in exchange, they will buy and sell stocks for you. In other words, if you notice that a particular stock that you own has done well recently and you want to trade it while the price is high, your broker will conduct the trade for you. Typically you pay a commission or a fee based on the trades you make.
As a professional, the investment broker can also help people understand stocks and their investment opinions. They can help you make the best possible decisions.
What is an online brokerage?
An online brokerage is a platform that allows you to directly manage the buying and selling of your stocks and investment products. Rather than relying on a conventional broker to take action for you, you can use the online brokerage to buy and sell various types of investment products, including stocks, mutual funds, and ETFs. You can also monitor the stock activity and the success of your portfolio directly through the online platform.
Do I need an online brokerage account?
While having an online brokerage account is not necessary, many investors find them helpful and appealing because of how easy they are to use and their control over their portfolios. With an online brokerage account, you can check on your portfolio as well as buy and sell with a matter of a few clicks. You can engage with your investments from any location where you can log into your account. This offers an outstanding level of convenience that attracts investors of all levels.
How do I choose a brokerage company?
Not all brokerage firmsare created the same. To find the brokerage that will work best for you, focus closely on a few main characteristics. Most importantly, you want to look at:
1. The product offerings for this particular company.
Do they carry all of the investment products you want, such as ETFs or ADRs?
2. What does the fee schedule look like, and what commissions will you owe on your trades?
3. Consider the account minimums and how that aligns with your goals.
If you only want to invest a little and the brokerage carries a high account minimum, you might end up owing excessive amounts in fees.
4. Do you want access to a live broker if you have questions?
You may want to speak with a live advisor when you do not know the best course of action. Know what your options would be with a given platform.
5. What educational opportunities can you access?
You need access to market data to make wise investment decisions. Make sure you have access to the materials you need.
How do I use an individual brokerage account?
Once you have an individual broker account, you can use it to help you accomplish various tasks related to your investment accounts.
1. You can track your accounts.
Once you make investments, you want to keep a close eye on them to monitor their success and know when to sell.
2. Invest in a wide range of products, such as mutual funds and stocks.
You can build your portfolio with diverse investments fr om a single platform.
3. Learn more about the stock market.
You can use the educational resources to help you uncover more information about the stock market and different investments that interest you.