We are hoping this to be an easy and simple lesson to introduce options to you. By following Options Basics' articles, you should be able to understand options and how to utilize options to either profit or protect your stock.
Coming into trading options, there are a few new terms that you might want to know. Intrinsic value would be one of them.
In short, intrinsic value is the amount an option is in-the-money. Obviously, only in-the-money options have intrinsic value.
Let's look at an example: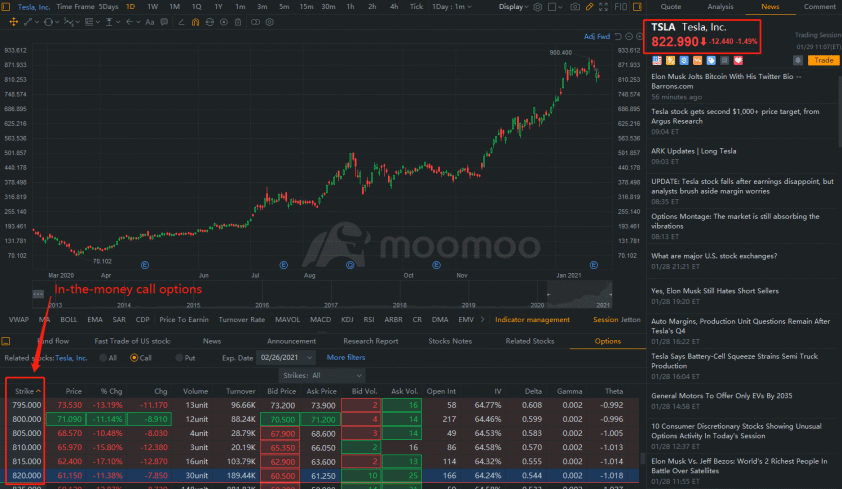 If you look at the screenshot above, the current price of Tesla is $822.99. This means options with strikes lower than $822.99 are in-the-money options.

If we look at call options with a strike of $800, the intrinsic value of this option is $822.99(current price)-$800(in-the-money strike)=$22.99.