When analyzing a stock, it's important to learn about the flow of capital related to its trading.
Below, we'll walk you through a handy tool on moomoo—Capital Tracking.
This feature offers you a bird's eye view of a stock's capital flow trend via simple and clear charts.
How to access this feature?
Open moomoo, select a stock, and enter its Detailed Quotes.
Then swipe down, and you'll see its capital flow trend under Order Capital Size.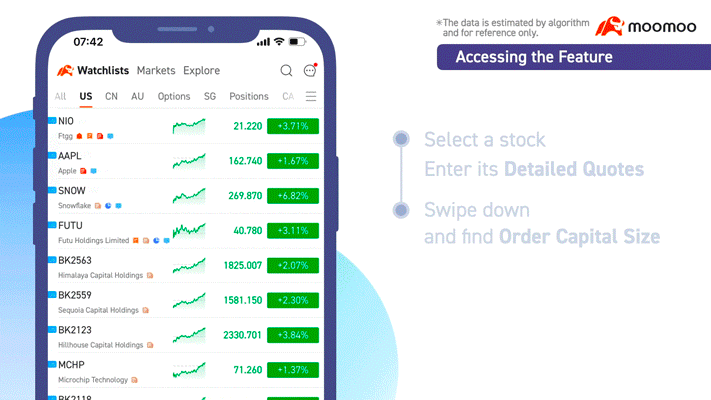 How to read the charts?
Let's start with net inflow and net outflow.
Generally, orders filled at the best ask or higher are taken as capital inflow.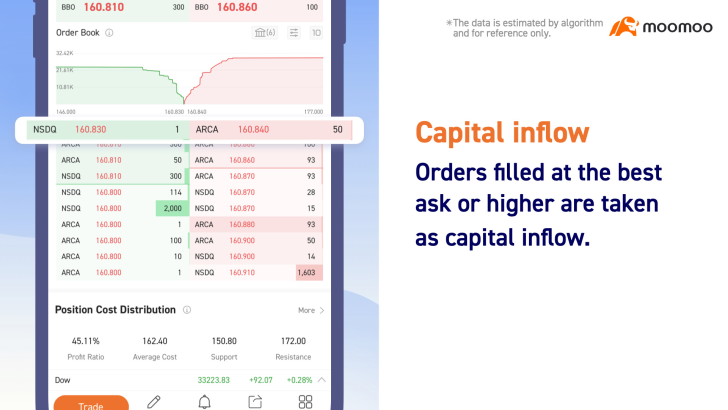 On the other hand, orders at the best bid or lower are capital outflow.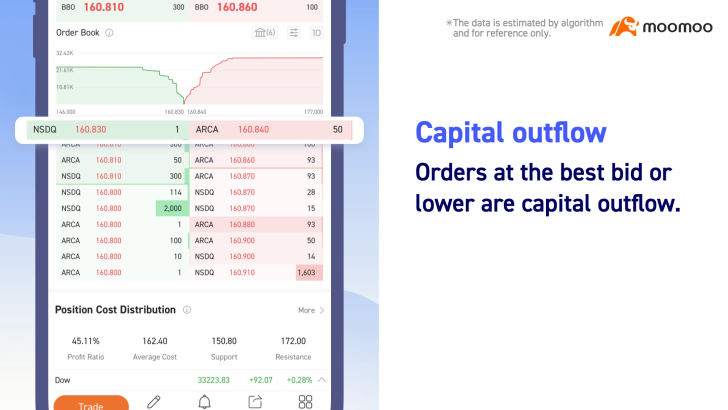 If its capital inflow is greater than its capital outflow, there's net inflow.
Conversely, the stock has a net outflow if the capital inflow is less than the capital outflow.
In the pie chart, the setting is "Green Up / Red Down". So green stands for net inflow while red net outflow.
Moreover, different shades of color represent different order sizes, ranging from extra-large, large, medium, and small, respectively.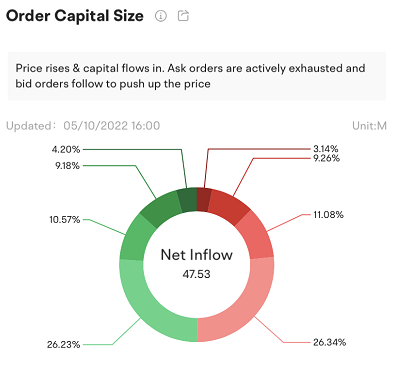 Here, extra-large stands for the largest 10% of orders in terms of turnover over the past 200 days, while large, medium, and small refer to the top 10%-30%, top 30%-55%, and top 55%-100%, respectively.
Then, the algorithm will tell you to which category your order belongs based on its relative size.
Percentages shown on the pie chart relate the different order sizes to the total trading value.
Below is a bar chart showing the inflow and outflow of different order sizes.

What's more, the Capital Trend feature allows you to see the intraday, daily, weekly, and monthly data of 4 different order sizes and the general trend.
In the app, please press on the screen to activate floating window crosslines to learn details at a particular time.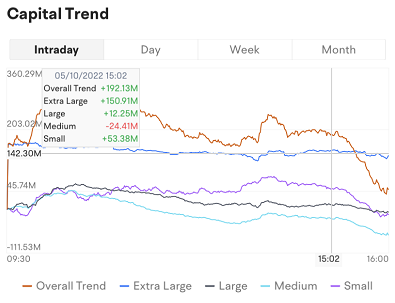 If you want more or less details, you can press the icons below the chart to hide or show order sizes.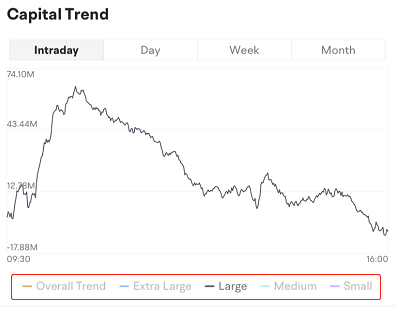 If you want to see the historical capital flow, you can tap the "Day", "Week," or "Month" icons, then you will find the "Historical Data" in the upper right corner.
Tap it and swipe right and left to view the changes and trade details on a specific day.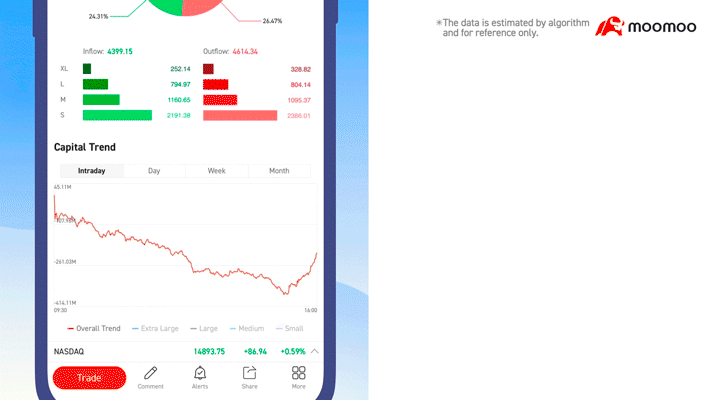 *The data is estimated by algorithm and for reference only.