It's convenient for you to subscribe and redeem funds on moomoo by several steps.
Step 1
Open the moomoo app and tap Funds> Rankings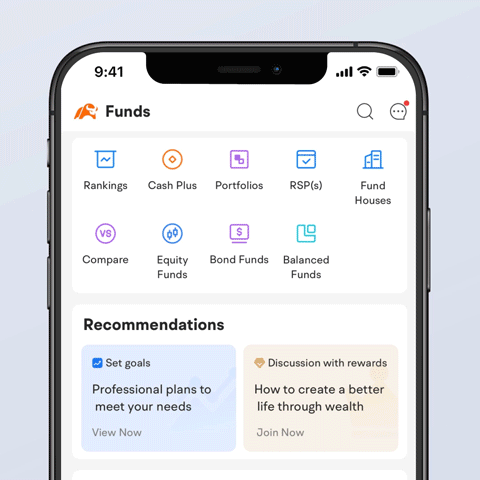 Step 2
There are several types of funds: Equity, Bond, Balanced, and Money Market (i.e., Cash Management Funds).
You can also filter the funds by their type, trading currency, fund theme, asset management company, and if the fund has dividend payouts.
Step 3
Select a fund and tap into its "Detailed Quotes" page where you can see the fund's trend charts, historical NAV, historical return, and trading rules.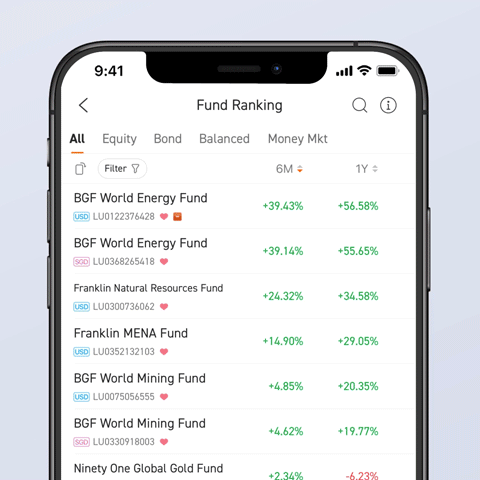 Step 4
Tap on Process&operation fee, and then you could know more about Subscription, Redemption, and Fee.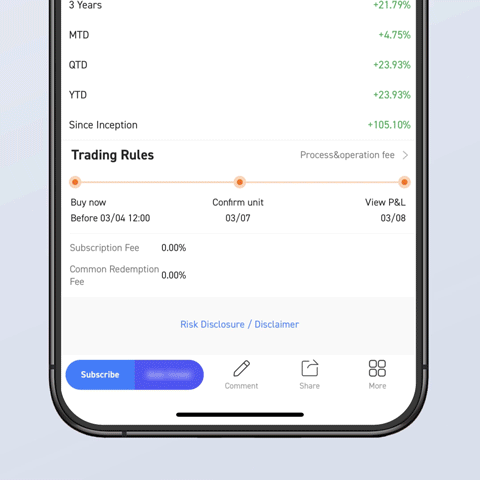 Step 5
Tap on the "Subscribe" button, and select an account (Universal Account or Banks). Fill in the amount to subscribe the fund.
If you choose Banks, you can subscribe to SGD funds via a bank card and do not need to deposit money in Moomoo.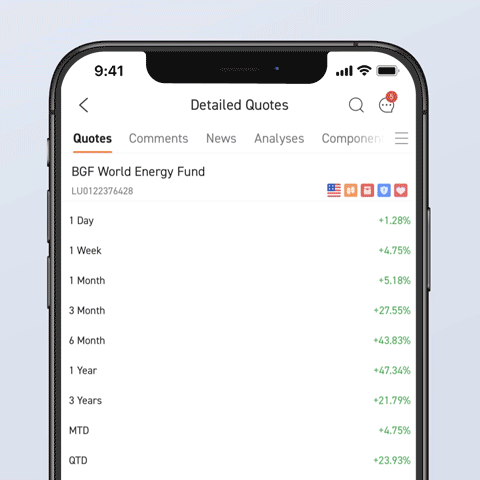 Step 6
If you want to redeem a fund, tap the Trade tab, and select the fund.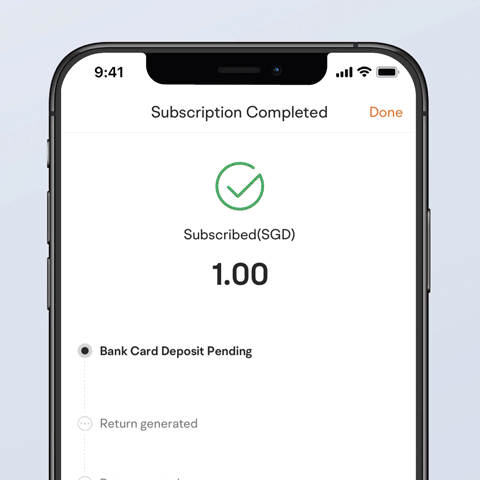 Step 7
Check Revenue Detail and Order History on the Position Details page.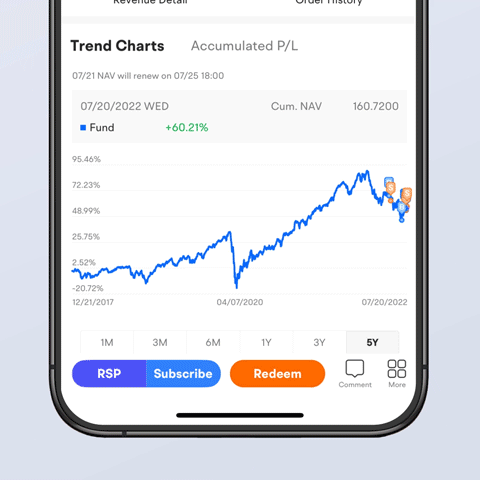 Step 8
Tap Redeem and fill in Units to redeem the funds.