Want to make good use of your uninvested money? SmartSave, a feature offered on moomoo Cash Plus, is an option to park your uninvested money, where you can make your money work for you.
After activating SmartSave, uninvested money in your moomoo SG Universal Account will be automatically transferred to Cash Plus funds in the same currency and earn potential returns for you.
Highlights of SmartSave
1. Daily returns: Cash Plus funds can generate potential returns for you daily (including holidays) with relatively higher liquidity.
2. Auto-redemption: Funds transferred to Cash Plus add to your buying power for trading stocks and funds. No redemption is required.
3. Auto-repayment: Funds transferred to Cash Plus will be auto-redeemed to repay account deficit in the same currency.
Step 1
Tap Funds > Cash Plus > Manage SmartSave.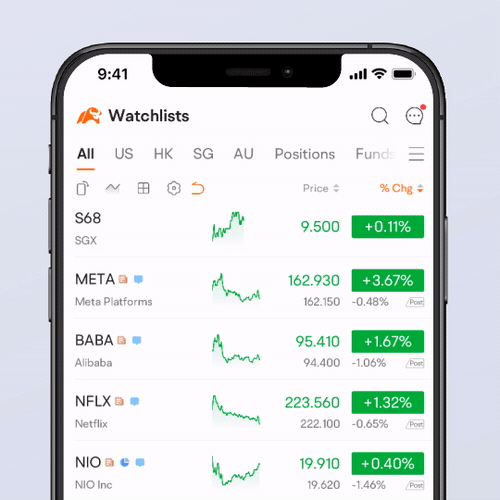 Step 2
Choose Products, tap Activate Now, and enter Trading Password.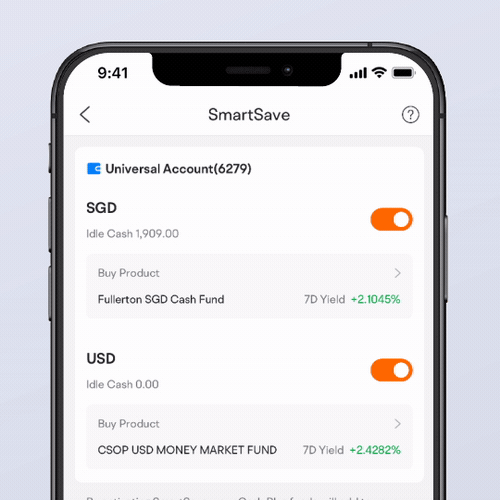 Step 3
Select a product, and enter or choose Amount Reserved.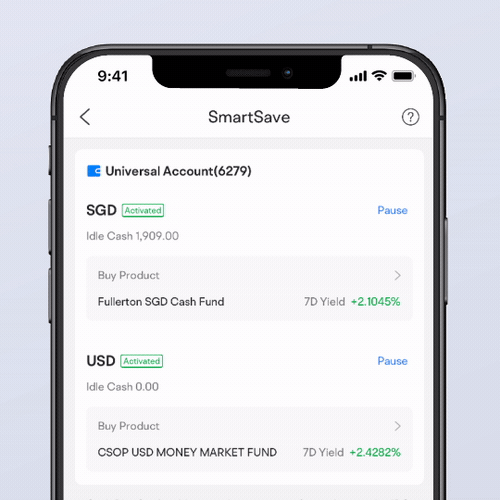 Step 4
If you want to pause SmartSave, tap Pause and choose Duration.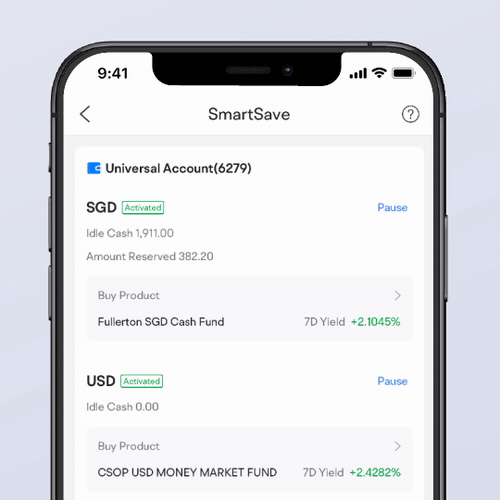 Please note that after your joining of SmartSave, you can use only 99% of your Cash Plus position for trading due to the fluctuations in Cash Plus' net value and foreign exchange rates; SGD and USD uninvested cash in your Universal Account will be used to buy Cash Plus automatically at 8:30 AM every working day.