For experienced investors, order placing is more than just buy and sell. They generally need more advanced order settings to secure profits or control risks.
Moomoo offers diversified order settings, including stop-loss, profit taker, and attached orders. Investors can make sophisticated trading strategies without tightly tracking quotes or submitting multiple orders.
Steps:
1. Open moomoo and enter a stock's "Detailed Quotes" page.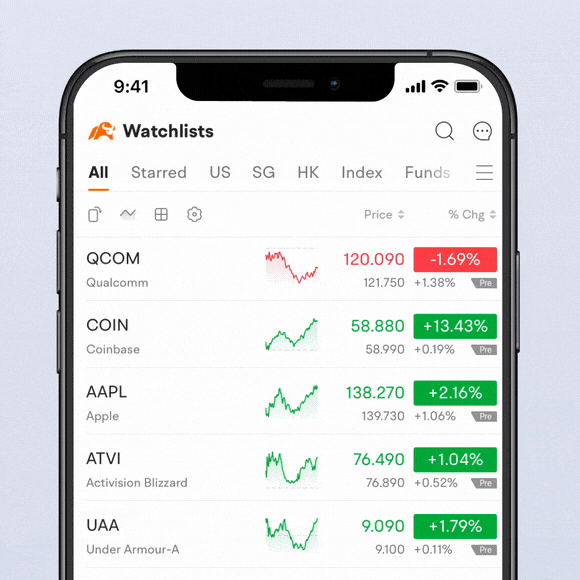 2. Tap "Trade", and choose "Buy" or "Sell".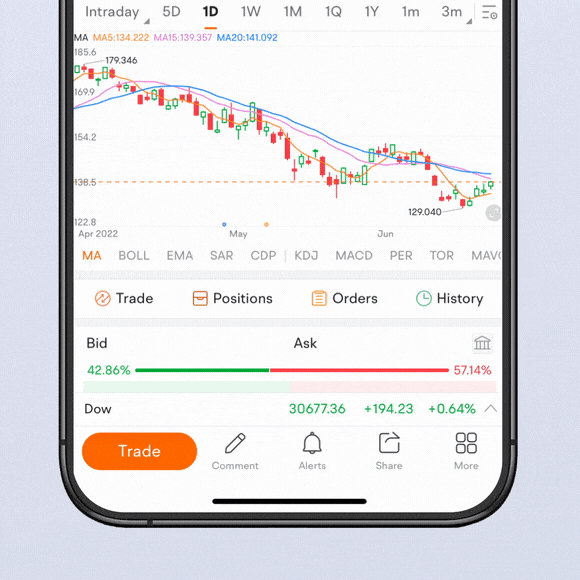 3. Tap the arrow icon at the end of the "Order Type" bar to choose order types.
Let's assume that you owned shares of the stock and expected continuous market volatilities in the near future. To earn profits, you decide to sell a portion of your position. To this end, you can set a "Trailing Stop Limit Order" to track the market closely.
Set the "Trailing Ratio" or "Trailing Amount", "Limit Offset", and "Quantity".
The order will be submitted automatically if the share price falls greater than Trailing Ratio or the Trailing Amount.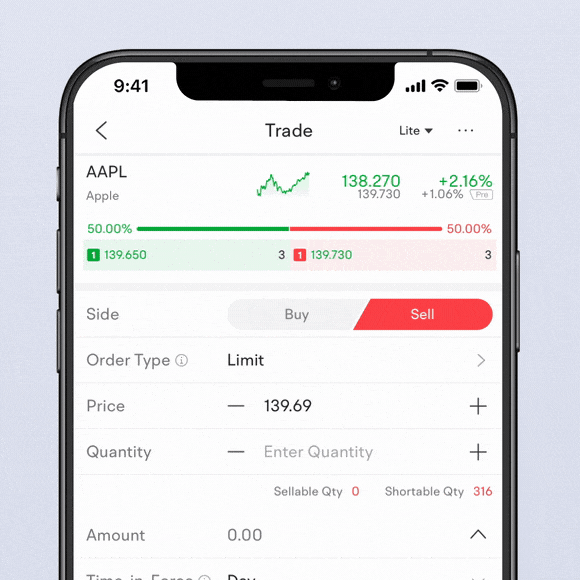 4. For more advanced order settings, tap "Lite" on the top of the page to switch to "Pro" mode.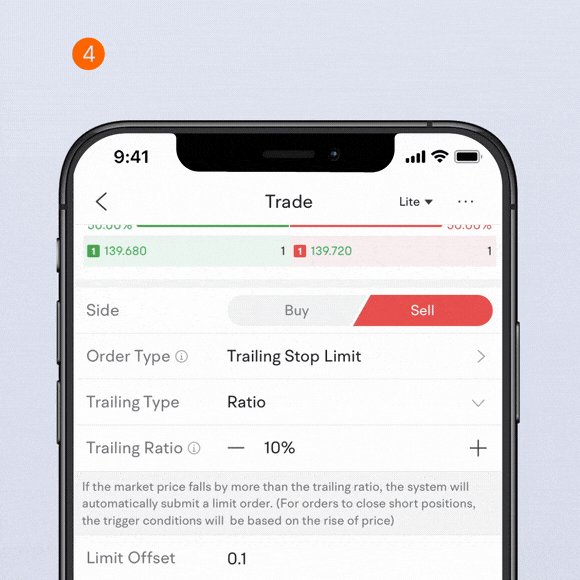 5. For example, if you want to buy a stock with high volatility and worry the rapid price fluctuation would make it challenging for you to stop loss or take profits, you can set attached orders:
Tap the arrow icon on the right of "Attached Order" to choose types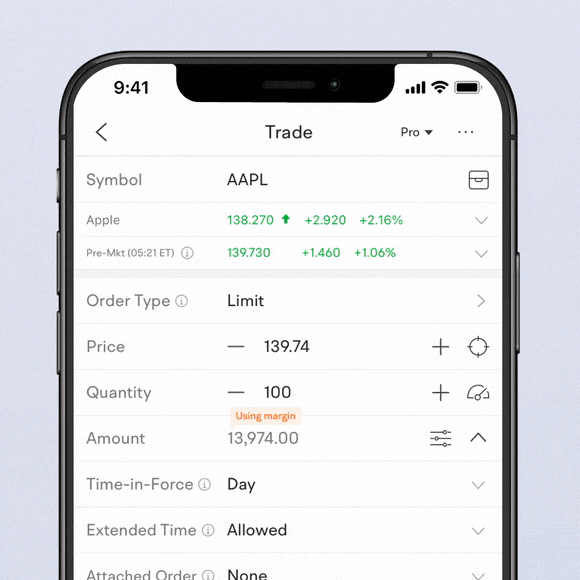 Please note that the quantity of the attached order is the same as the current order; the profit taker order will be placed at the profit taker limit price; the stop price is the trigger of a stop-loss order, which will be executed at the market price.