Income Statements
Unlike the balance sheet, the income statement covers a range of time, which is a year for annual financial statements and a quarter for quarterly financial statements. The income statement provides an overview of revenues, expenses, net income and earnings per share. It usually provides two to three years of data for comparison.
Income Statement Formula and Calculation
Net Income = (Revenue−Expenses)
Revenue: Total all revenue or sales for the period.
Expenses: Total all expenses and costs of operating the business.
Subtract total expenses from revenue to achieve net income or profit for the period.
How to find Income Statements in moomoo?
For computer users
Step 1 – Search the company that you want to see and click on its link.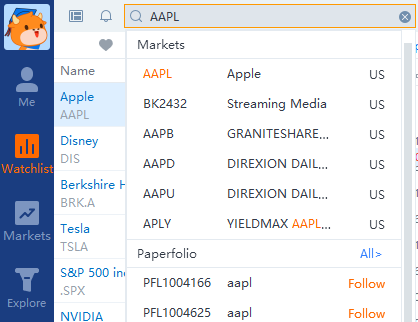 Step 2 – Click on 「Analysis」 and 「Financial」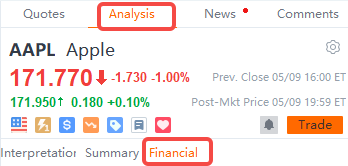 Step 3 – You will see 「Income Statement」 in the bottom. Click it and you will see the full Income Statement data.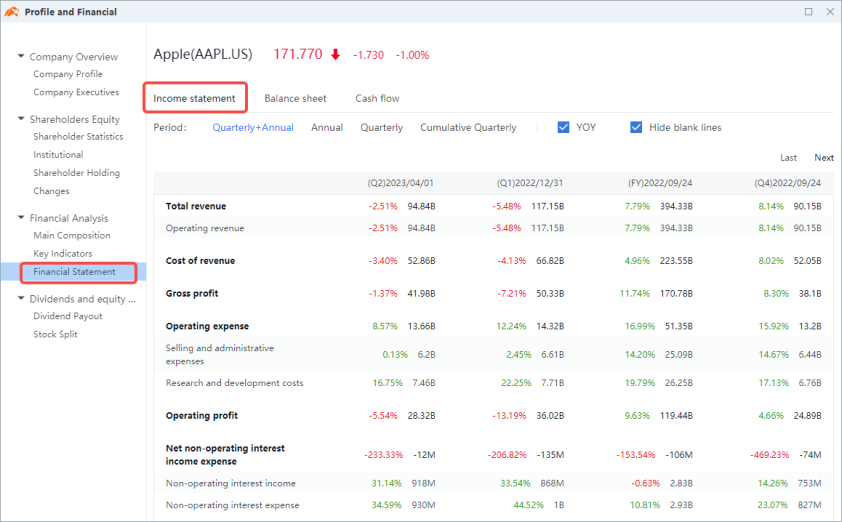 For mobile users
Step 1 – Search the company that you want to see and click the name.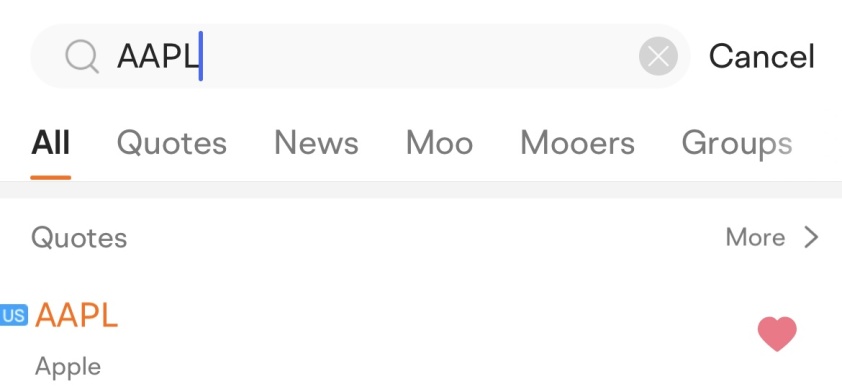 Step 2 – You will see the company's details. Find 「Financials」 on the tabs. Click it.
Step 3 – And then the Financial Statement will be shown, and you can see the Income Statement's main figures on this page. If you want to see details, click on the 「Details」 button.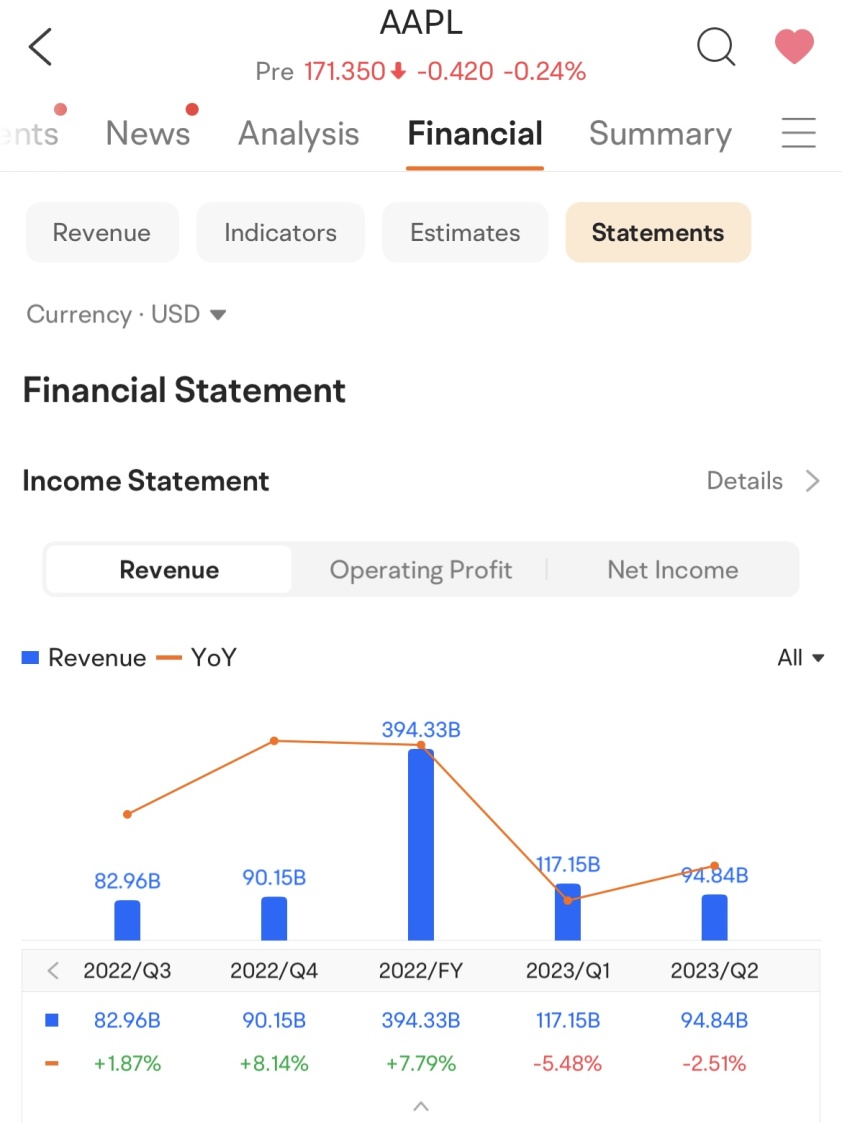 Step 4 – Then you can see the full Income Statement.
Data From Income Statements
An income statement is one of the three important financial statements used for reporting a company's financial performance over a specific accounting period. Also known as the profit and loss statement or the statement of revenue and expense, the income statement primarily focuses on a company's revenues and expenses during a particular period.
Once expenses are subtracted from revenues, the statement produces a company's profit figure called net income.