$Rivian Automotive(RIVN.US)$ reported its first financial snapshot since the IPO, but it failed to satisfy the market on Thursday.
It reported a loss that topped $1 billion on rising operating costs as it tries to ramp up vehicle production and faces headwinds from supply-chain snags and the tight labor market. Rivian said it expects to fall "a few hundred vehicles short" of its 2021 production target of 1,200 vehicles.
Rivian has recently pared gains in the high-profile IPO November, accompanied by the weak trend in the electric vehicle industry.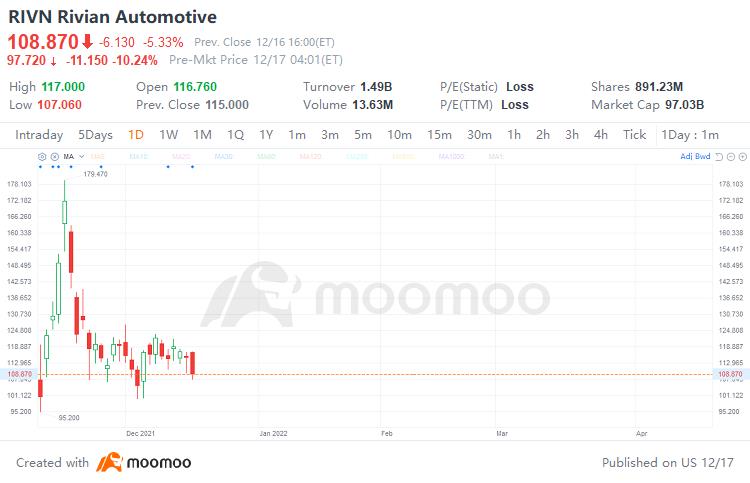 As the IPO fever faded, investors need delve into the fundamentals when making investment decisions.
How to read a company's earnings? Click to the most popular course:
Financial Statement Analysis | Courses

For more investment knowledge and trends, welcome to Courses in the Community.