To deposit funds via Wise, you must link your Wise account first. Please follow the steps below:
1.Open the moomoo app, and tap Accounts > Transfers > Deposit > Select the Currency > Select the Bank > Wise Transfer.
2. Tap Next, and log in to your Wise account.
3. Tap Give access to authorize Moomoo Financial Singapore Pte. Ltd. After you link your Wise account successfully, you can deposit funds via Wise.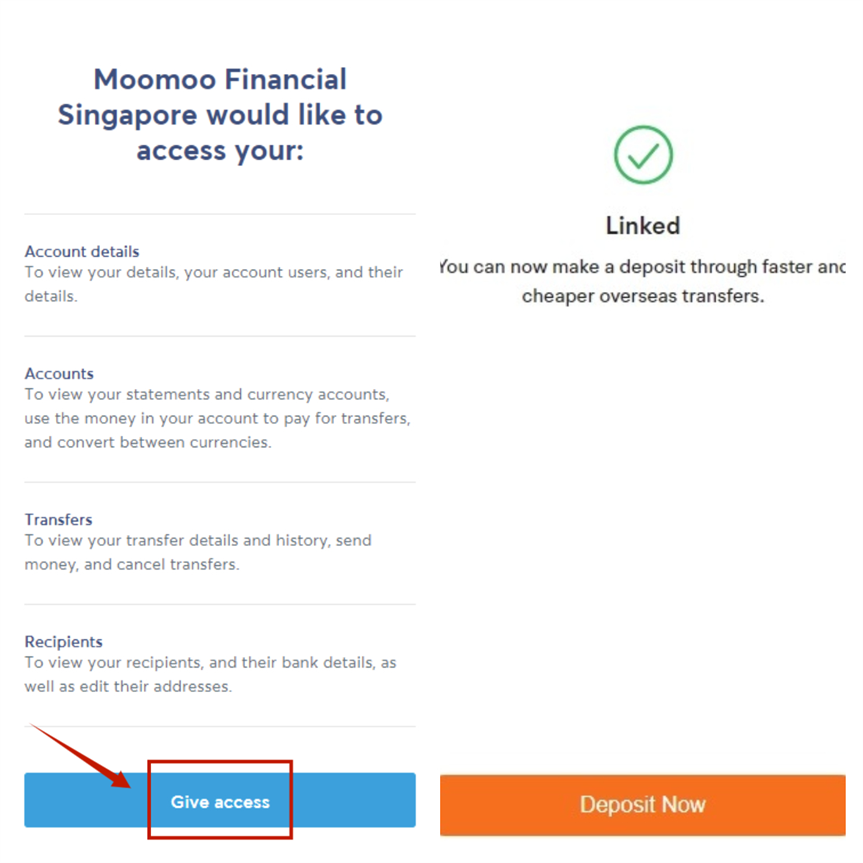 Here are some reasons why you may fail to link your Wise account:
● You have not registered a Wise account.
● Your identity information (such as name) at Wise is inconsistent with that at Moomoo SG universal account. It is recommended that you update your identity information at Wise and try again.
● Your identity has not been verified by Wise. For information about how to get verified, please refer to the guide to Wise verification.
● Your Wise account has been linked to someone else's account. If you confirm it is unauthorized access, please click here to contact us.