To deposit funds instantly via DDA, you will need to link your bank account first. Follow the steps below to link your bank account to the moomoo app.
1. Link your bank account
To link your bank account for the first time, go to:
● Accounts > Transfer > Deposit > Select SGD > Select Singapore Bank > Instant Deposit via DDA

If you have already linked an account, go to:
● Account > More > Bank Account > Add a Bank Account > Link via DDA
● Select your bank, tap Next, and go to the bank's online banking page.
2. Submit an application on your online banking account
To submit an application to link your bank account for DDA transfers, follow the steps below.
1. Log in to your online banking account on the online banking page.
2. Select the bank account to link and submit an authorization request.
3. Once you submit your application, linking your bank account will be completed.
If the bank account is successfully verified, you can now instantly deposit funds via DDA.
For more detailed information, please refer to How to initiate instant deposit via DDA.
Note: To ensure a smooth linking process, please log in to your own online banking account.
3. Upload your bank statement (If Required)
In certain situations where we need to verify your bank account information to ensure the security of your account, you may be asked to provide your bank statement after submitting the authorization request.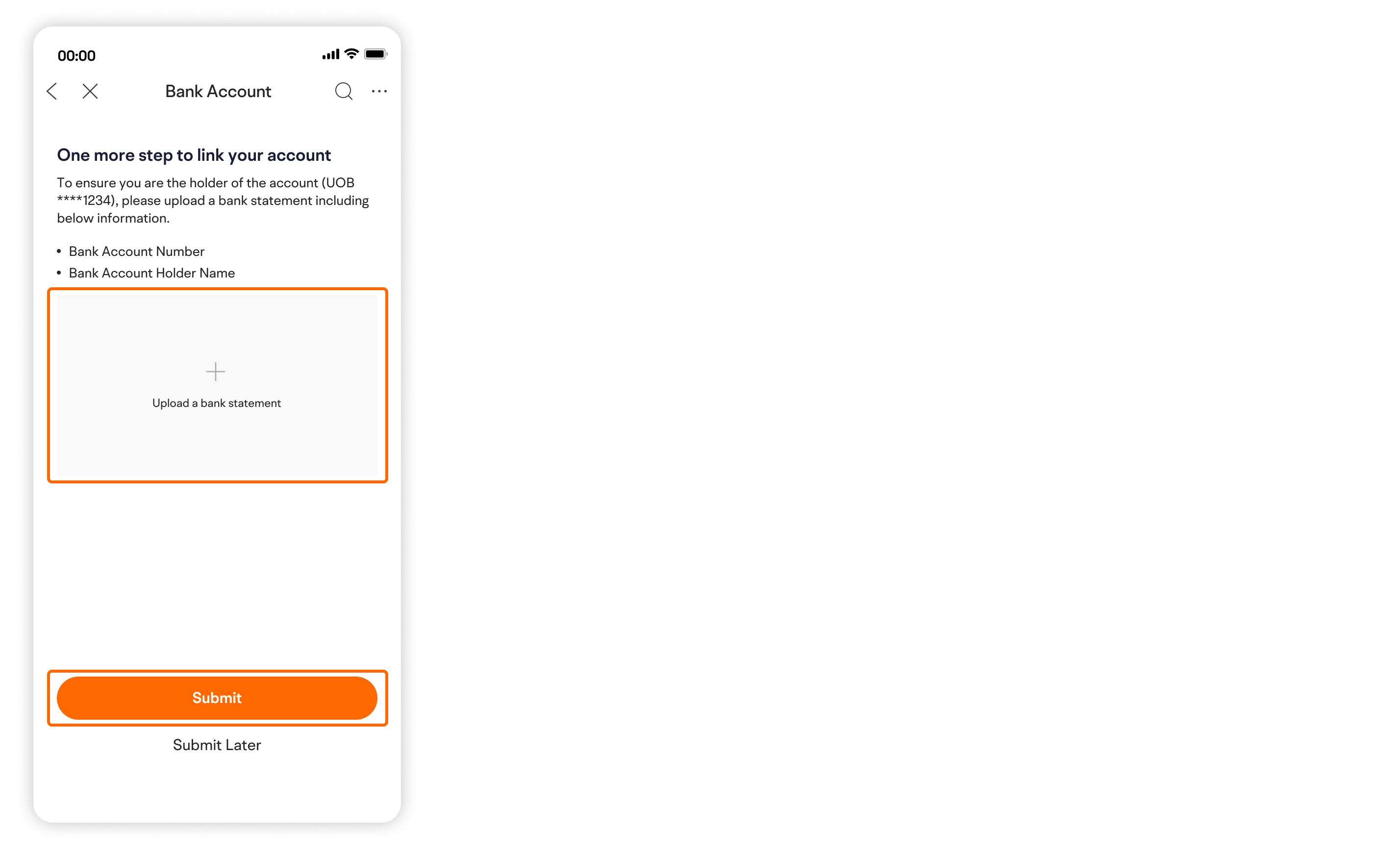 If you don't have a bank statement for now, you can tap Submit Later. Once you get your bank statement, you can uoload it by going to :
● Accounts > More > Bank Account > Verify
You will also be prompted to upload your bank statement by in-app notification. simply tap the link in the notification to upload it.