Please open a Moomoo Financial Singapore Pte. Ltd. account before making a deposit. If you have one already, please follow the instructions below.
1. Access to beneficiary details

Log in and click Trade > Deposit > Bank Transfer. After selecting the currency and bank, you can access the corresponding beneficiary account information.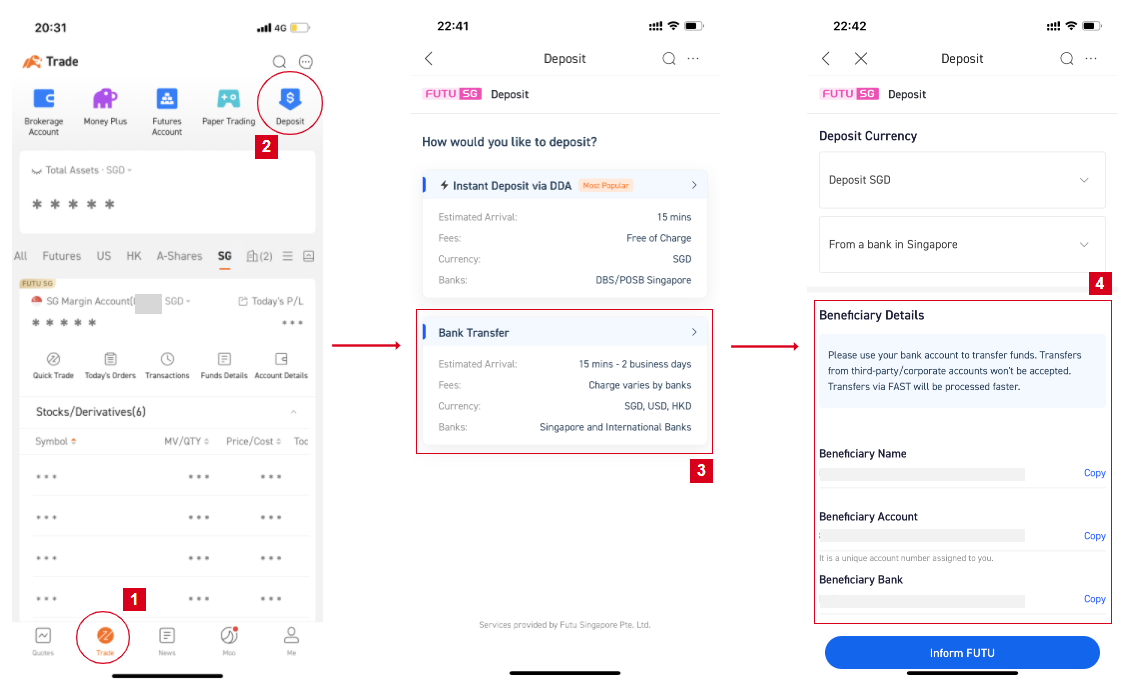 2. Make a transfer

● Please transfer funds from your personal bank accounts
Payments that include transfers from third-party accounts, E-wallets, and cash transfers won't be accepted. Such payments will be returned, and client shall bear all additional costs incurred as a result of returns.
● When depositing USD/HKD, Enter Moomoo ID accurately in the "Comments" field

Please enter Moomoo ID accurately in the "Comments" field. Otherwise, your deposit may be delayed.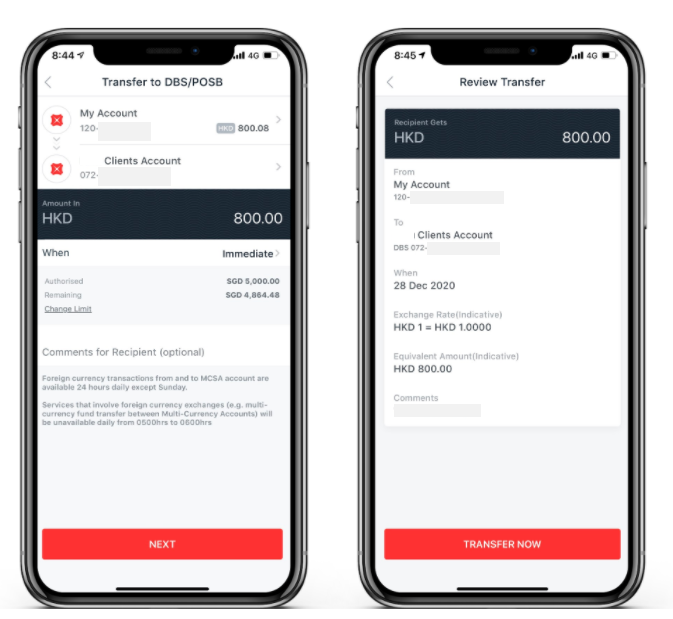 3. Deposit arrives in your moomoo SG account

3.1 Estimated funds availability
● Funds transferred from Singapore bank accounts can take approximately 1-3 business days to arrive in your account. Funds transferred from bank accounts in other countries/regions can take approximately 3-5 business days to arrive. We will process your deposit during business hours, and we will send you an email and an app notification once your deposit is available.
● Please contact us on app if your funds are not available by the time listed above.
3.2 Fees

Moomoo SG does not charge a fee. Fees may be charged by banks. For related fees and charges, please check with the relevant banks. We will deposit the exact amount we received into your account.
4. Deposit History

Log in and click Trade > Brokerage Account > All > Funds Record to view your deposit history.