1. Function entry
When you open App, the default page entered is Watchlists page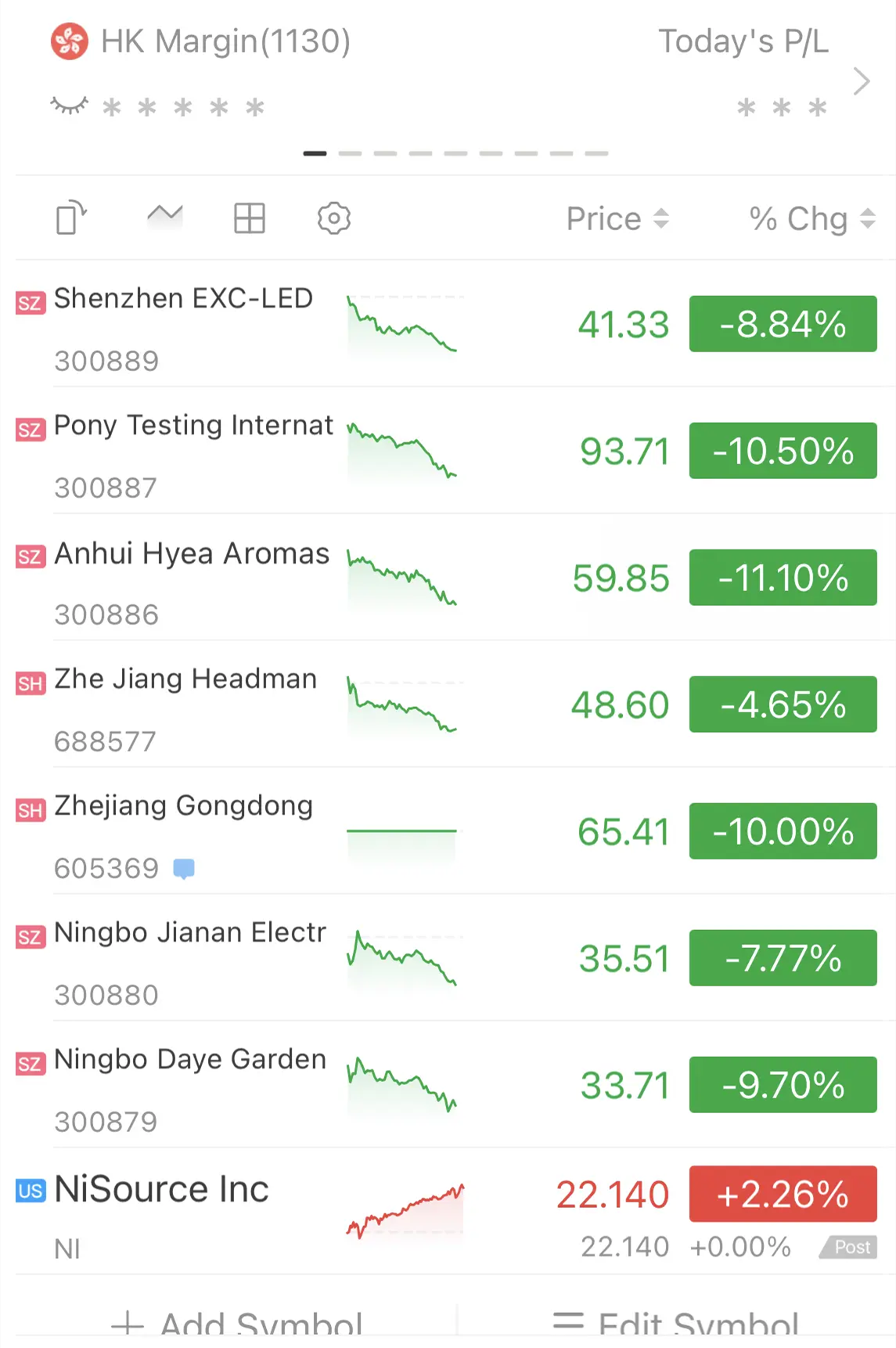 (APP version)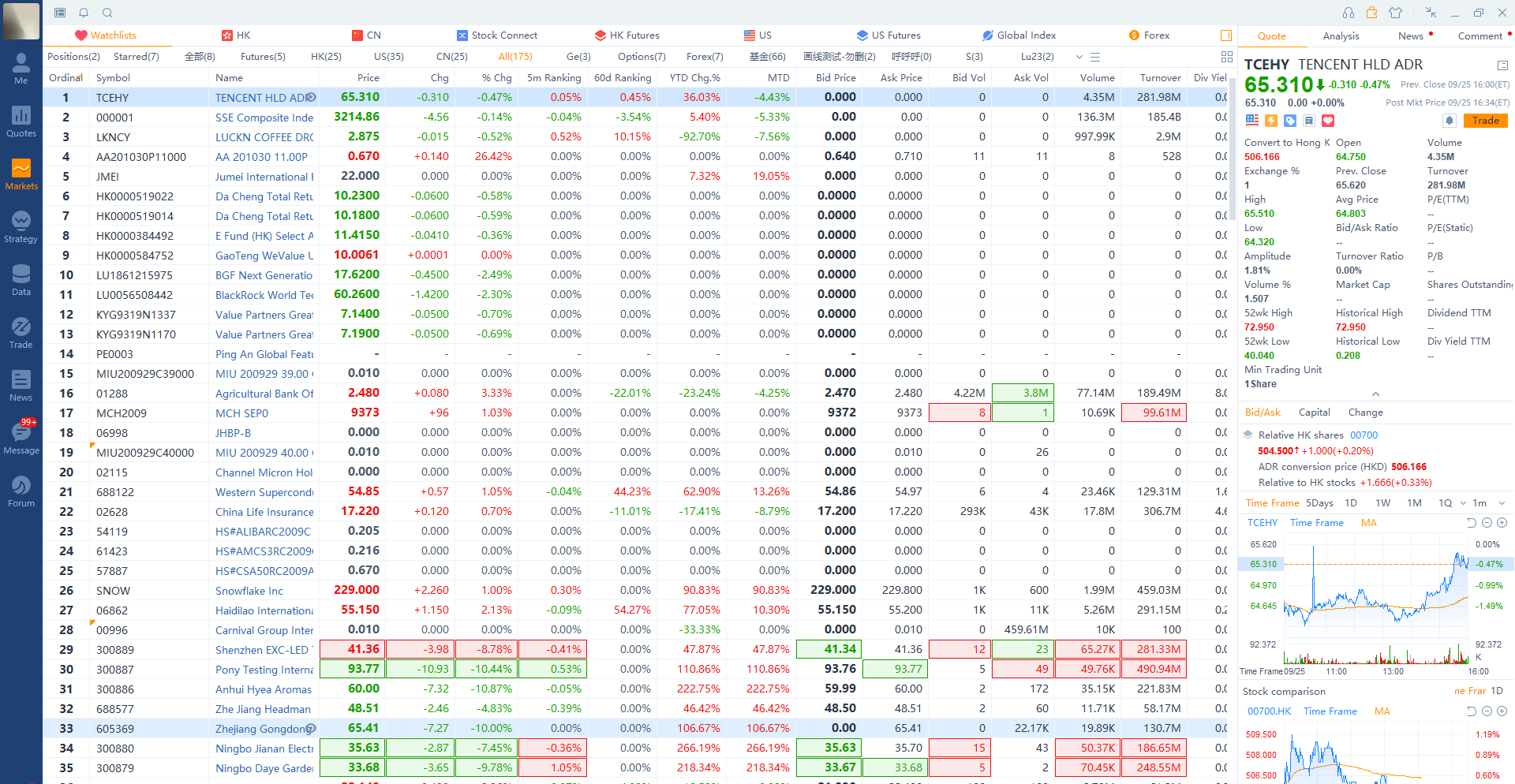 (PC version)

2. Function introduction
2.1 Add/remove optional: There are two methods
● On the individual stocks page, click "More-Add to Watchlists/Delete "
● On the individual stocks page, click "Watchlists/Delete "
2.2 Manage Watchlists
● Management Watchlists: Click "Manage Watchlists" to enter the management group page
● Edit Watchlists: support top, drag sort, show/hide system default group
2.3 Setting items supported by Watchlists:
● Display assets: After opening, the current account asset information will be displayed at the top of Watchlists
● Display ADR Quotes: When enabled, the ADR quotes of US stocks corresponding to Hong Kong stocks will be displayed in Watchlists
● Show US stocks before and after the market
● Display logo: Support setting whether to display the update logo in "News, Comment" and the frequency of displaying the logo
● Smart sorting: After opening, the Hong Kong stocks will automatically advance, and the U.S. stocks will automatically advance at night
2.4 Watchlist Capacity
You can currently add up to 2,000 stocks to your Watchlist.

This presentation is for informational and educational use only and is not a recommendation or endorsement of any particular investment or investment strategy. Investment information provided in this content is general in nature, strictly for illustrative purposes, and may not be appropriate for all investors.  It is provided without respect to individual investors' financial sophistication, financial situation, investment objectives, investing time horizon, or risk tolerance. You should consider the appropriateness of this information having regard to your relevant personal circumstances before making any investment decisions. Past investment performance does not indicate or guarantee future success. Returns will vary, and all investments carry risks, including loss of principal. Moomoo makes no representation or warranty as to its adequacy, completeness, accuracy or timeliness for any particular purpose of the above content.